Can you guess which is the world's best airline?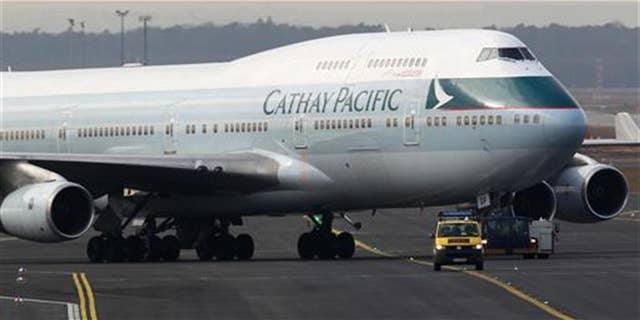 Cathay Pacific has been named the World's Best Airline this year by Skytrax, a non-partisan U.K. based research firm.
The annual rankings are conducted by surveys from more than 19 million travelers from more than 160 countries. None of the top American based airlines made the best 10 list.
Cathay Pacific also set a new record, becoming the first airline to win a top award four years- 2003, 2005, 2009 and 2014.
On the airline's new award, Ivan Chu, Cathay Pacific chief executive, told The Sydney Morning Herald that he was "extremely proud for both Cathay Pacific and Hong Kong."
Qatar Airways and Singapore Airlines rounded out the top three. Last year's top pick Emirates slipped to number four on the 2014 list.
This June, Etihad Airways tried to withdraw from official rankings "a citing disagreement with the rating system" but still came in ninth, according to the Daily Mail. Since airlines are chosen by travelers with no third-party input, airlines can not be withdrawn from rating.
Did your favorite airline make the list? Check out the best airlines in the world:
1. Cathay Pacific Airways
2. Qatar Airways
3. Singapore Airlines
4. Emirates
5. Turkish Airlines
6. ANA All Nippon Airways
7. Garuda Indonesia
8. Asiana Airlines
9. Etihad Airways
10. Lufthansa