Best winter trips for 2014
There's no reason to hibernate this winter when there are new beaches, slopes, sports, and festivals to discover.
This year's list of best winter trips is a global collection of the best editor-recommended destinations. Find the one that inspires you and start packing.
1. Paris, France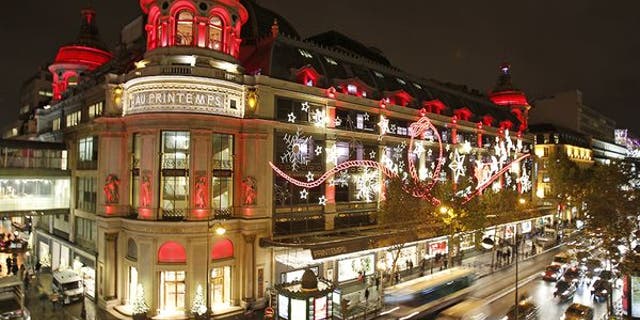 Paris is at its most Parisian in winter. Without the crowds, there's space to linger over a morning café crème and croissant at Le Bar du Marché and wander through the Louvre. The low tourist season means some lower rates too. Several museums and monuments offer free admission on first Sundays (November-March), and the first of the biannual Soldes (state-mandated, six-week sales) begins on January 8. The nationwide discounts (up to 50 percent or more in every store) are designed to make room for the upcoming season's wares. The sales return in June, but by then, so will the crowds.
When to Go: December-March; Les Soldes, January 8-February 11; several Christmas markets (including Champs-Elysées, Saint Germain des Prés, and Montmarte) remain open through January 5 or 6.
Cultural Tip: Indoor spaces (restaurants, shops, cafés) tend to be smaller and more intimate in Paris than in the U.S. Instead of complaining about the tight quarters, embrace the coziness and esprit de corps—and remember to use your "inside" voice.
2. Whitefish Winter Carnival World Ski Joring Championships, Whitefish, Montana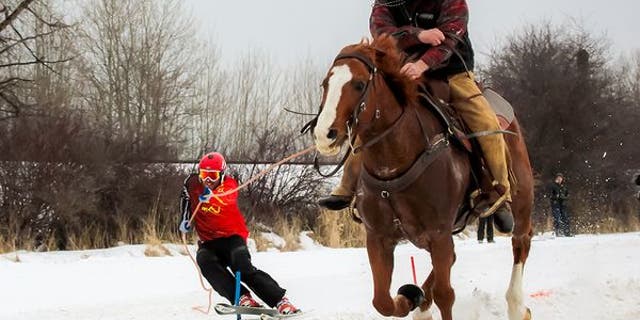 The Big Sky brand of equestrian skijoring (derived from the Norwegian snörekjöring or "driving with ropes") is wild, western, and guaranteed to get the adrenaline pumping. At the Whitefish Winter Carnival World Ski Joring Championships, horse (or mule) and rider teams pull daredevil skiers on high-flying runs around a snowy, 800-foot-long horseshoe-shaped course. Slalom gates, curves, and jumps increase the thrills—and the potential for spectacular spills.
When to Go: The World Ski Joring Championship races are held January 25-26 (registration events are January 24), two weekends before the main Whitefish Winter Carnival, February 7-9.
Where to Stay: Kandahar Lodge at Whitefish Mountain Resort is a comfortably elegant alpine inn located on the free SNOW route, seven miles from Whitefish. The 50 rooms and suites, including six lofts with full kitchens, are styled with warm cedar-and-pine architectural details. Spend the day on the slopes, then ski back to the lodge to sip hot cider in front of the wood-burning, river-rock fireplace.
3. Phu Quoc, Vietnam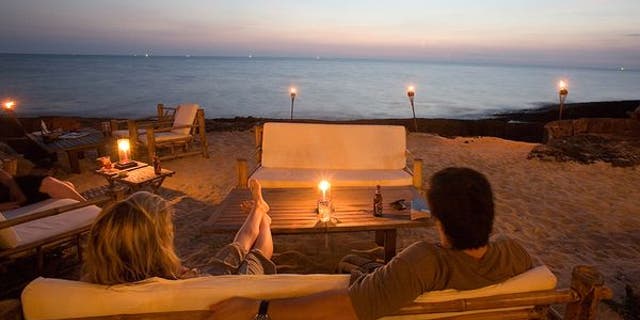 Some of Vietnam's best beaches are on heart-shaped Phu Quoc island, making them closer to Cambodia than the Vietnamese mainland. Located in the Gulf of Thailand just off the Cambodian coast, Phu Quoc once housed the so-called "coconut tree prison" (now a museum), where Vietcong prisoners of war were held through 1973. What's bringing international travelers and, so far, restrained development to Phu Quoc today are its warm, turquoise waters; secluded, deep sand beaches; and lush, mountainous interior (protected as a national park).
When to Go: December-March is dry season, with average daytime temperatures between 77° and 82°F.
Where to Eat: Pull up a plastic chair and sit under the stars at the bustling Dinh Cau Night Market to try whatever local fishermen hauled in that day (sea urchin, prawns, clams, squid, scallops, sardines). Held most evenings near Cau Temple in Duong Dong, the market has dozens of stalls and is a good place to shop for souvenirs (although most items aren't produced locally).
What to Read Before You Go: Vietnam: A Traveler's Literary Companion (Whereabouts Press, 1996) features 17 stories by contemporary authors living in Vietnam and abroad.
4. Lake Baikal, Siberia, Russia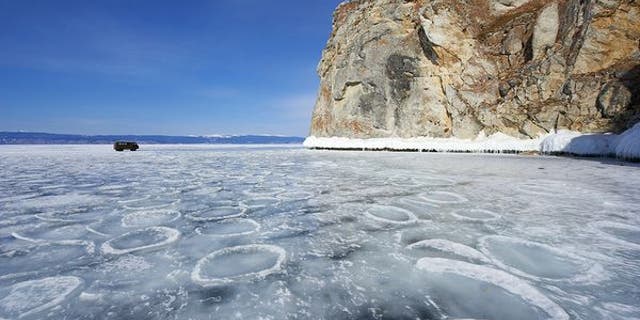 Called the "sacred sea" by locals, Lake Baikal is the world's deepest and oldest (20 million to 25 million years) existing freshwater lake. For intrepid adventurers equipped for a Siberian deep freeze (air temperatures can plunge to minus 40ºF) Baikal in midwinter is a roughly 12,200-square-mile crystal ice rink. Local outfitters like Baikal Explorer and Green Express lead Jeep, dog-sled, and snowmobiling tours across the glassy surface. There's also ice diving, rafting (in sections that don't freeze), skating, and fishing, plus opportunities to volunteer with the Great Baikal Trail, a local conservation group. Environmental threats, including industrial pollution, prompted World Heritage site designation for Baikal in 1996. A pulp-and-paper mill built near the lake in 1966 closed permanently in 2013, but significant ecological threats remain.
When to Go: February and March are when the ice typically is thickest and most ice-related tours are offered.
How to Get Around: Irkutsk is the closest airport to Lake Baikal's more developed western shore. The most scenic, albeit slower, route to Irkutsk is via a private or regularly scheduled Trans-Siberian train. Book passage through a reputable tour operator like MIR Corporation or Lernidee Trains & Cruises. From Irkutsk, it's about an hour and a half by marshrutka (fixed-route minibus) to Listvyanka, the lake's main western shore tourist village.
5. Santa Margherita Ligure, Italy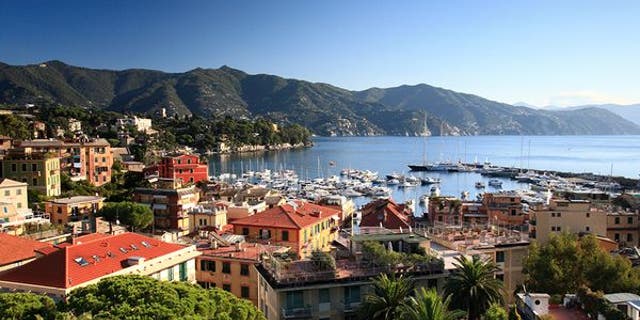 Portofino may be the jewel of the Liguria Riviera, but neighboring Santa Margherita Ligure is an equally captivating—and more affordable—gem. Ensconced in a rocky inlet on the Gulf of Tigullio, the small, relaxed resort town enjoys mild winters—ideal for strolling past the gleaming yachts and cruisers moored in the harbor, touring the terraced gardens of 16th-century Villa Durazzo, and hiking the mountain road to Portofino for lunch (and for the spectacular coastal vistas along the way).
When to Go: February and March; February 2, International Half-Marathon of Two Pearls
Where to Stay: Built in 1903 and restored to its original splendor, the 84-room Grand Hotel Miramare on the harbor-front promenade is old school Italian Riviera: white stucco; art nouveau facade frescoed with trompe l'oeil and floral decorations; elegantly appointed interiors; and stately, manicured gardens. Walk from here to Portofino (about an hour) or to the train station (about a half mile).
What to Eat or Drink: Sample some of the smaller restaurants off the main square and near the port. La Paranza serves the day's fresh catch (clams, mussels, squid, sardines) paired with homemade pastas (try the gnocchi) and desserts. At about $40, the three-course set menu is extremely affordable by Riviera standards, and filling, too.
6. Nosara Beaches, Costa Rica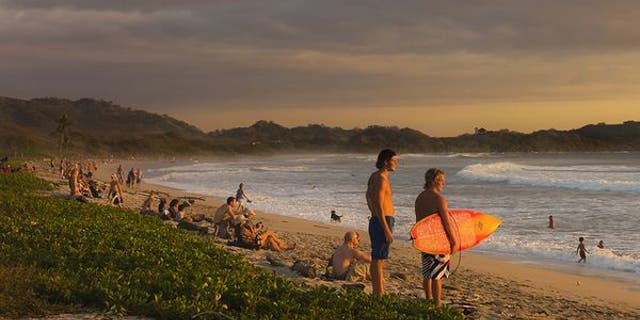 Surfers and expats have discovered Costa Rica's Pacific Nicoya Peninsula, yet the Nosara beaches—Playa Guiones, Playa Pelada, and Playa Nosara—remain relatively undeveloped and uncrowded. Each beach has its own personality. Low-key Guiones is an expat community and surfing hub. Rocky Pelada is a favorite with locals. Black-sand Nosara is isolated, accessible only by fording a river. Sign up for a weeklong Nosara Paddlesurf SUP (stand-up paddle) Camp to explore this idyllic section of the Costa Rican coastline.
When to Go: December-April is dry season, which typically means little or no rain. SUP Camp weeks are offered monthly (more weeks may be added), December-April and July.
Where to Eat: After yoga or a SUP excursion, recharge with a banana nut butter smoothie at the Harmony Hotel Juice Bar. The hotel incorporates ingredients grown at its farm into many menu items (try the arugula avocado roll in the main restaurant) and plans to open an al fresco Sushi Lounge in 2014. At lunch, pair a healthy veggie wrap with a scoop of homemade "coffee to wake the dead" ice cream at Robin's Café & Ice Cream in Playa Guiones. For sunset views and fresh fish tacos, head to the beachside La Luna restaurant in Playa Pelada.
Cultural Tip: Most restaurants and shops in Nosara will accept both U.S. dollars and Costa Rican colones. Prepare to pay in cash since some restaurants don't accept credit cards or add on a usage fee.
7. Winter Wolf Viewing, Lamar Valley, Yellowstone National Park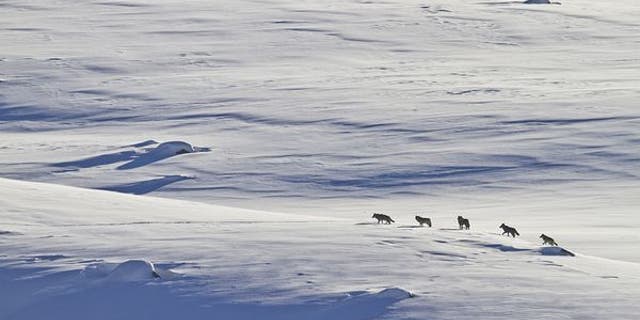 When snow blankets the nearly treeless Lamar Valley, it's easier to spot Yellowstone's elusive wolves—and their bison and elk prey. Watchful winter visitors to this remote wolf territory typically are rewarded with multiple wildlife sightings. A pending proposal to remove the gray wolf from the U.S. Fish and Wildlife Service List of Endangered and Threatened Wildlife, however, could impact future winter wildlife viewing. Observe and learn about the wolves this season during a multiday tour like the Yellowstone Association Institute's Winter Wolf Discovery or Natural Habitat Adventures' Yellowstone Wolf Quest.
When to Go: Winter Wolf Discovery trips depart December 22 and 29; January 5, 12, 19, and 26; and February 2, 9, 16, and 23. Yellowstone Wolf Quest, March 1-6, 5-12, and 13-20.
How to Get Around: In winter, the North Entrance (near Gardiner, Montana) is the only way into the park by wheeled vehicle. Car travel is permitted on the park road from the North Entrance to the Northeast Entrance (closest to the Lamar Valley), but mud or snow tires or tire chains may be required. A limited number of guided commercial snowcoach and snowmobile tours operate within the park. Winter Wolf Discovery and Yellowstone Wolf Quest viewing tours include in-park transportation.
Where to Stay: Mammoth Hot Springs Hotel is the only in-park winter lodging accessible by car and is only open December 20-March 3. A new winter shuttle service is available from Bozeman-Yellowstone International Airport to the hotel.
Check out more information for these destinations and the full list of awesome winter trips.
More from National Geographic Traveler
Four Travel Resolutions You Can Keep
Photo Gallery: Winter in the U.S.
13 Big Questions on the Future of Travel
National Geographic Travel on Pinterest