Best water park wave pools around the world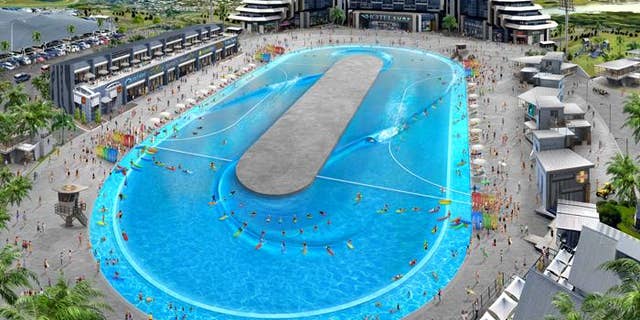 Imagine the thrill of a real surfing experience, without having to go to the ocean.
Hop on your surfboard and head out to a wave pool to ride impressive-looking, larger-than-life waves in a man-made environment.
You may be surprised to know that some of the best wave pools are located in places that also have incredible beaches-- just in case you're craving the real deal. In San Diego, you can ride 10-foot-tall waves at Wave House; rent out the Typhoon Lagoon wave pool in Florida to enjoy a private surf session morning or night, or splash around in a pool with about 500 waves per hour at Webber Wave Pools in Australia.
Wave pools are also perfect for beginner surfers or those looking to learn. You can take private lessons, plus lifeguards are on the lookout and there may be fewer crowds. Advanced surfers will also benefit from these pools as they can practice on waves of all different sizes, shapes, speeds, and lengths.
1. Wave House, San Diego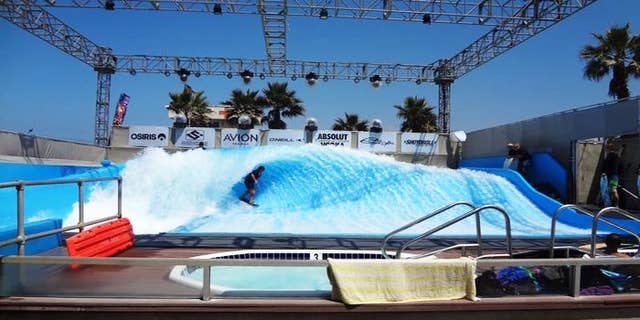 Good surf spots are abundant in San Diego, but when the waves are flat and there isn't any swell, what do you do? Head to Wave House if you're looking to ride big waves without getting sand in your suit. They have two skimboarding waves, the relatively mellow FlowRider and the FlowBarrel-- which creates an impressive-looking 10-foot-tall wave.
2. Wadi Adventure Wave Pool, Dubai, UAE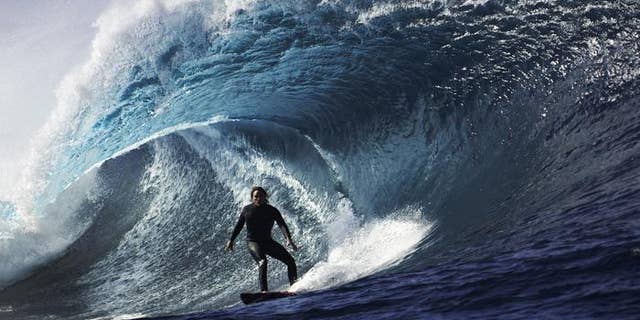 Located just outside of the city of Al Ain, the Wadi Adventure Park offers visitors an artificial river for whitewater rafting and kayaking. And of course, there's a giant wave pool – the largest surf pool in the Middle East – that makes waves up to 10.8 feet high. Book a surf lesson with an instructor or simply rent the pool and ride the perfect breaks all to yourself.
3. Typhoon Lagoon, Disney World, Florida
The largest wave park in North America, Disney World's Typhoon Lagoon, is one of the best place's in the world to ride insane waves. The pool has a tendency to get crowded, but luckily, you can rent it out for a surf session morning or night. Experience 6-foot swells and even ask for split peaks – one person can go right and the other left-- on the same wave.
4. Webber Wave Pools, Australia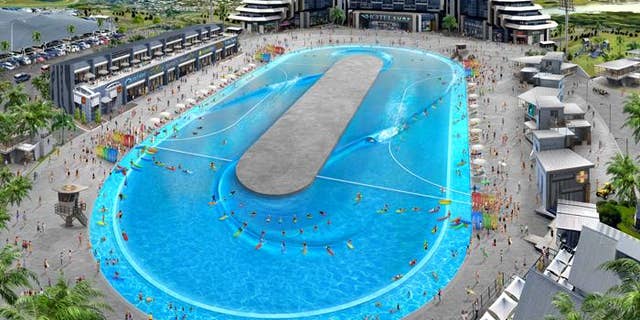 Surf on waves created at the same angle as a perfect point break. Webber Wave Pools takes pride in their wave quality; their waves don't need to bend in order to align with the gradient and their waves' shape and size can be altered from day to day. Enjoy about 500 waves per hour.
More from The Active Times
The Best 15 Tricks for Sleeping on Planes
15 Facts and Myths About Flying
10 Lifesaving Jet Lag Remedies Everyone Should Know
Flight Attendants' Biggest Secrets Revealed
5. Avalanche Bay, Michigan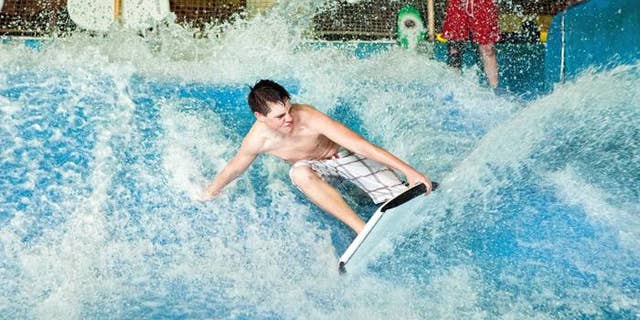 Located at Boyne Mountain Resort, the Avalanche Bay Indoor Water Park is the largest indoor waterpark in Michigan. Catch the perfect wave on Rip Zone, the artificial skim wave, on a stand-up board or a boogie board.