Awesomely insane New Year's parties around the world
When a glass of bubbly and a kiss just aren't enough to ring in the New Year, consider one of these over-the-top parties to show 2015 who's boss.
We've gone around the the world to find some of this year's priciest and fanciest ways to celebrate. So grab a glass of champagne-- Dom or Cristal, of course-- and check out the most outrageous ways to ring in the New Year.
1. New Years Eve at sea aboard Spitbank Fort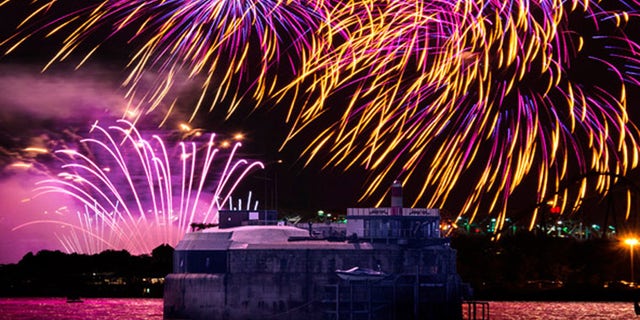 This may be one of the most unusual ways getaways you'll take all year. Spend the evening on Spitbank Fort, the U.K.'s cylindrical sea fort that stands in the middle of the Solent Strait that separates the Isle of Wight from the mainland of England. The venue's New Year's Eve package includes daytime boat transfers from Portsmouth, a rum tot on arrival, champagne and lunch alongside ample time to use the 1878 property's facilities, which include a rooftop pool and cocktail bar. A four-course, black tie dinner will be served, after guests can watch and the fireworks from the fort's roof, with Bailey's hot chocolate to hand.
Price: $15,600+ for an exclusive package; $870 per person
2. New Year's in Dubai with Pharrell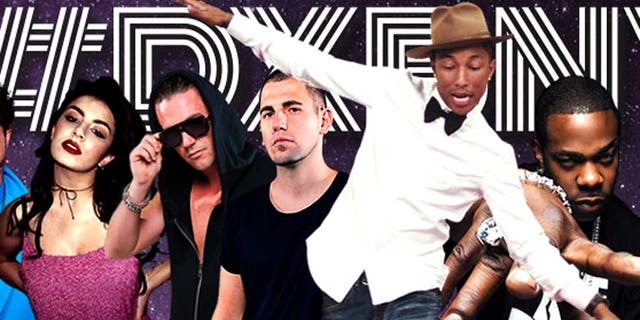 What better way to ring in the future than with a view of the world's tallest building shooting off fireworks? The Burj Khalifa in Dubai is known for its spectacular show at midnight. This year, the city's biggest party is #DXBNYE at the Meydan race track, which has great views of the Burj. Dance the night away to performances by Pharrell, internationally reknowned DJ Paul Paokenfold, Charli XCX of "Fancy" fame and more. Just don't get distracted at midnight or you'll miss the light show.
Price: VIP area tickets start at $405
3. Las Vegas Strip fireworks in the High Roller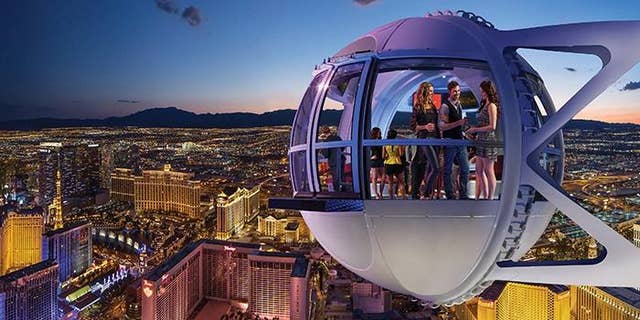 With plentiful booze and parties galore, Sin City has long been hailed as a great destination for New Year's. The recently opened High Roller --the world tallest Ferris wheel--is hosting its first ever New Year's Eve party and if you're lucky enough to get a sky-high capsule you'll be treated to great drinks and a world-class view of fireworks at midnight. The High Roller will let customers rent out a limited number of capsules, slowly rotating throughout the evening. The 77 package includes midnight fireworks viewing, full premium bar with champagne, priority boarding and cupcakes; the Diamond Package includes midnight fireworks viewing full premium bar with champagne and priority boarding; the Platinum includes midnight fireworks viewing, champagne toast and priority boarding.
Price: Packages available from $2,500
4. Rent a private island in the Bahamas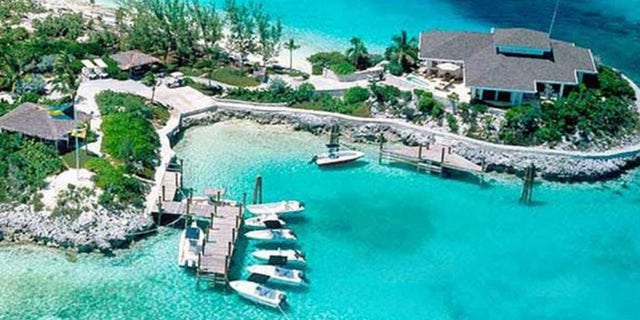 Ring in the New Year with 25 of your closest pals on a 50-acre private island in the Bahamas' Exuma Cays. This island, conveniently located just 200 miles from Miami, features a house with 13 bedrooms and 13 bathrooms, so there is plenty of room for some midnight magic. More in your party? Six beautiful separate villas are situated on this expansive sandy cove, available for rent separately.
Visitors will enjoy full-time housekeeping, a house manager, chef, and host. Breakfast, snacks and lunch will be served each day. When evening falls, dinner is served at the 5-star Hill House Restaurant. Island activities include tennis, waterskiing and snorkeling.
Price: Starting at $13,685 per night
5. Luxury in Times Square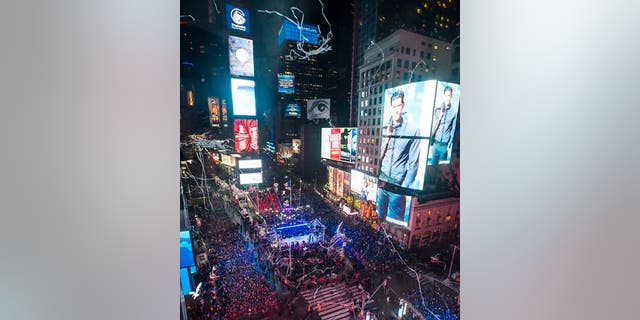 Most New Yorkers avoid Times Square like the plague on New Year's-- the crazy crowds, below-freezing temps and lack of bathrooms make the theater district a nightmare. But the Marriott hosts an annual party that's anything but average-- just be prepared to shell out big bucks for one of the world's premiere NYE celebrations. Conveniently located within eye sight of the world famous ball, the New York Marriott Marquis hosts a party with food, endless drinks, music and more. Planning to stay at the hotel? You can score your very own private view of the ball...but it will likely cost more than many people make in a year.
Price: $1,000 - $50,000
6. New Year's is nice-- so do it twice!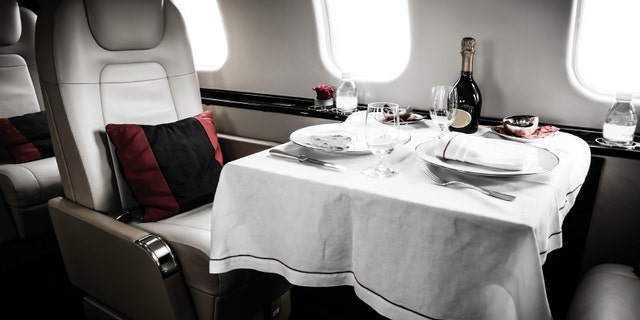 If you really love New Year's, jet charter company Private Fly is offering lucky partiers the chance to ring in 2015 twice—in Sydney, Australia and Los Angeles. Thanks to time zones, this time-traveling feat is actually possible. Your night will look a little something like this:
Dec. 31, 8:00pm - Sydney: Get the party started at the Sydney Opera House.
Jan. 1, 2015, 2:00am - Depart in your Gulfstream G550, popping bottles along the 13 hour journey
Dec. 31, 2014, 8:00pm PST - Los Angeles: Party all over again
Price: Tickets start at $14,000 per person
7. Universal Orlando's outdoor dance party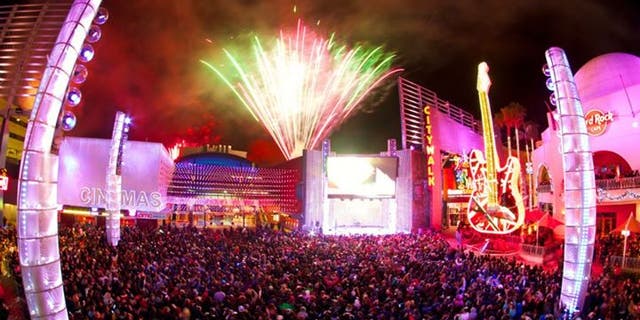 Can't decide on just one place to be on the 31st? In Florida, Universal Orlando's City Walk is offering six venues as part of their New Year's Eve 21 and over package. Each stop along the boardwalk will feature a signature cocktail, different music and "unique entertainment experience." With unlimited food and a midnight champagne toast, this outdoor celebration is world's away from your typical club experience.
Price: Tickets starting at $99
8. A regal night in your very own castle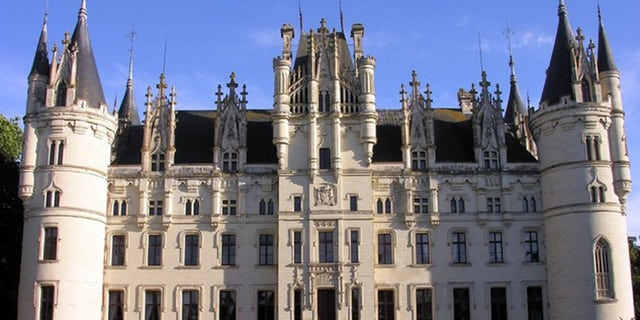 Greet 2015 like a king or queen in your very own castle. Located in the Loire Valley of central France, this opulent residence sleeps 30 people in 14 bedrooms. Completed in the mid 19th century, the building features150ft limestone walls that contain 365 windows, 52 fireplaces, and 12 turrets, as well as countless sculptural details along the facade. There is daily maid service and a catering options to see to it that your every whims are fed.
Price: $4,520 per night
9. Spend the night with Rita Ora in NYC
One of 2014's biggest acts is appearing at a black tie event above one of New York's hippest spots: Rita Ora is performing at The Top of The Standard. Drink and dance the night away with two "complimentary" bottles of champagne-- depending on how large your party is. If six grand is a little out of your price range, check out Le Bain, where tables for large groups cap at $3,000.
Table package for 8 guests: $6,000