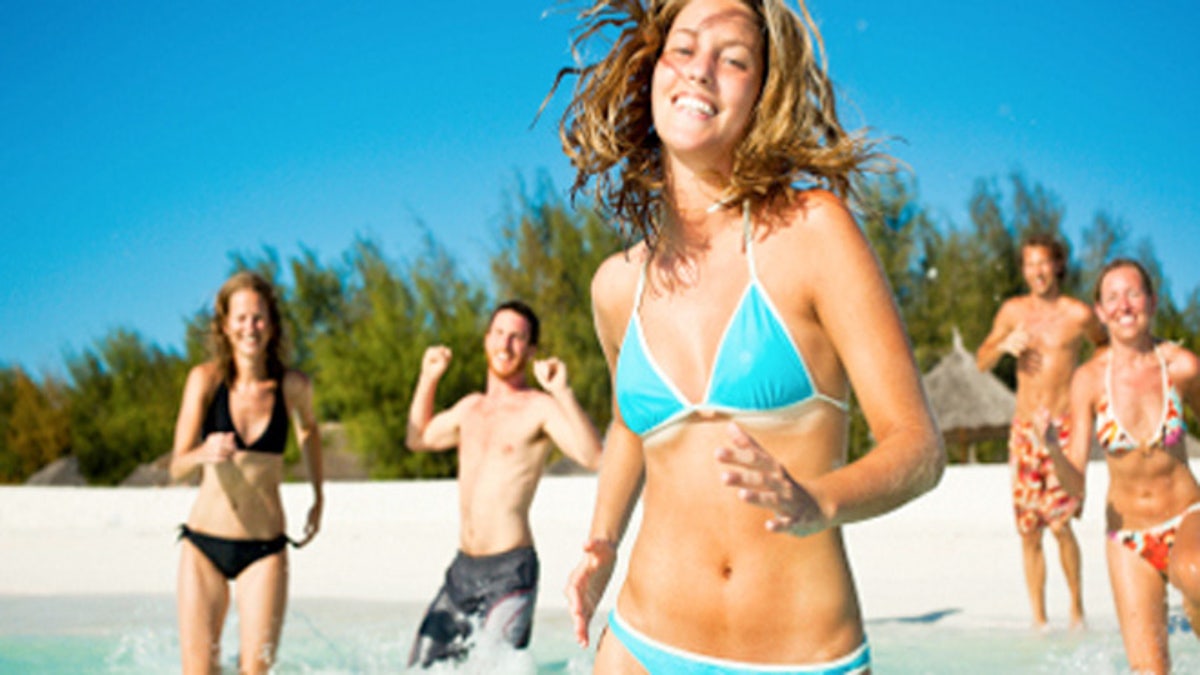 If you're eager to escape the cold, the window of opportunity for booking and traveling is right now.
"If you find a good airfare, snap it up. You can always find a hotel."
While winter escapes have become more popular over the years, they still represent less than 22 percent of the trips taken in 2013, the most recent year for which data is available, according to the U.S. Travel Association.
Industry experts say that's because fewer people travel just after the holiday season — and that's good news for bargain hunters. With demand lower, deals abound, especially in January and the first two weeks of February.
Timing is key to getting the best deal. Prices will be slightly higher later in February, so the best time to travel is Feb. 3-10 or, for the best short trip, Feb. 4-7, said Rick Seaney, CEO of farecompare.com, a travel booking website.
"If you find a good airfare, snap it up," Seaney said. "You can always find a hotel."
When you book your trip is important, too. Think Tuesday for booking, as two-thirds of all airfare sales occur on Monday night, Seaney said. The sale fares are loaded into the reservation system by midnight. By noon on Tuesday other airlines have matched the sale prices, he said.
Other experts echo this advice: "Book air early, now and on a Tuesday," said Henrik Kjellberg, president of Hotwire, a discount booking website whose parent company is Expedia.
If you can be flexible about where you travel, you can find deals. The dollar has gained 10 percent against the Mexican peso, making destinations such as Cabo San Lucas, Cancun, Riviera Maya and Cozumel good values, Kjellberg said. In the Caribbean, you'll find a deal in the Dominican Republic, where the dollar has gained steadily in the past five years against their peso. Neither country is a far-flung destination, making them less expensive than South America, the Middle East and Australia for winter sun.
If you search for sun in the U.S., consider Florida, Hawaii, Puerto Rico and the U.S. Virgin Islands — St. Thomas, St. John and St. Croix. Another option is Southern California, where temperatures in January and February can be as high as 65 or 75 degrees during the day, dropping to the high 40s and 50s at night.
Here are more tips for scoring a winter getaway deal:
— Consider all-inclusive resorts, said Jeanenne Tornatore, senior editor at Orbitz.com. Besides your room, all meals and alcoholic beverages are often included in the daily rate. You won't be slammed with numerous restaurant and bar charges when your credit card bill arrives.
— Book a package, air and room or air and car for one price. It's "a great way to save," said Kjellberg.
— Fly on a Tuesday, Wednesday or Saturday to get the lowest fares, said Seaney. And book 6 a.m., noon or 6 p.m. flights, the least popular times, when fares are lower.
— Look for special offers usually displayed in the top of a travel or hotel website. For example, buy three nights, get one free. Or use loyalty points for four nights and get one night free, Seaney said.
— Avoid nonstop flights to get the lowest fare, but not if you have to go through an airport that gets snow or ice in winter.
— Consider alternative airports. Just make sure you won't spend more getting to and from a distant airport.
— Ask for transfers between the airport and your hotel; many hotels offer free shuttle service, but ask your travel agent or the hotel.
— Book the lowest airfare you can find, and a refundable room. If you find a lower room rate on your mobile phone, book it and cancel the first room at no charge, said Kjellberg. Although some hotels are penalizing guest for last minute cancellations.
— Find hotels that offer free breakfast or happy hours, or ask for a refrigerator that you can stock yourself to avoid eating all restaurant meals and snacks.
Here are some sample deals:
Florida: Air plus five nights at Disney's Pop Century Resort, Washington Reagan National to Orlando International Airport; Feb. 2-7, $449 per person, double occupancy, Orbitz.com.
Puerto Rico: El San Juan Resort & Casino, a Hilton Hotel, $254 per night with a minimum stay of four nights; includes $100 resort credit during stay plus breakfast each day, Hilton.com.
Mexico: Seven-day Western Caribbean cruise sailing from New Orleans on the
Carnival Dream, ports include Cozumel, Costa Maya, Mahogany Bay, Isla
Roatan;Feb. 1-8, from $479 per person, double occupancy, plus air,
Hawaii: Air plus five nights at the Waikiki Beach Marriott Resort & Spa, one-stop flight on Delta Airlines, New York City to Oahu; Feb. 2-7, $1,120 per person, based on double occupancy, Orbitz.com.