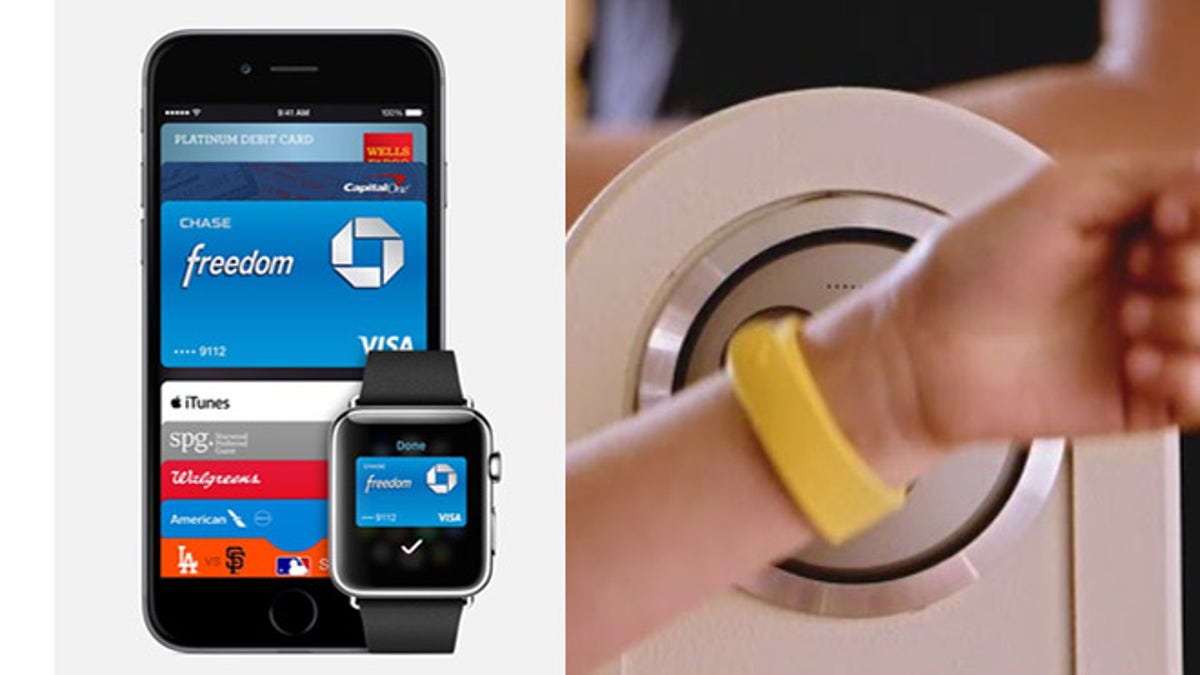 Apple's release of the highly anticipated iPhone 6 and Apple Watch could make a day at a Disney theme park a bit more magical --and potentially more expensive.
Part of Tuesday's Apple announcement included a partnership with Walt Disney World, which will start using the new Apple Pay -- a mobile wallet system that allows customers to pay for purchases with a tap of their mobile device, eliminating the use of cards or bulky cash.
"Apple Pay makes shopping fast and easy for guests and simplifies the check-out process for our cast members," a Walt Disney Co. spokesperson told the Orlando Sentinel. "Our guests are going to love the convenience of Apple Pay, which will bring an easy, secure and private way to make purchases at Disney Store and Walt Disney World Resort."
Walt Disney World guests will have access to Apple Pay with the new iPhone 6 and iPhone 6 Plus -- in December --and with the upcoming Apple Watch.
Last year, Disney unveiled MyMagic+ that uses the brightly hued MagicBands, radio frequency wearable technology that allows people to buy food, beverages and merchandise with a single swipe of their band.
Experts say Apple Pay doesn't replace MagicBand, but rather is an extension of the MagicBand system, where customers travel light and swipe heavy.
"Disney did not invest an estimated $1 billion simply to participate in new technology," says Arthur Levine, theme parks expert for About.com.
The park is betting that Apple Pay is another way to make purchase decisions as easy as possible and to get customers to part with their dollars.
"It is surely hoping that by giving visitors the ability to use its cash-less system anywhere across the Disney World campus, they will increase spending, especially on impulse purchases," Levine adds.
For visitors, it adds to a seamless travel experience by cutting down on wait times for food and souvenirs and eliminating the need for a wallet.
"From a practical perspective, park visitors who will be tossed upside down and submerged in water on rides and slides want to carry as little as possible in their pockets," Levine says.
So far, Disney fans seem to be excited by the news.
Disney said that Apple Pay will be available at all of their Disney stores and Disney World in time for Christmas.