Angry Birds activity parks to open in Europe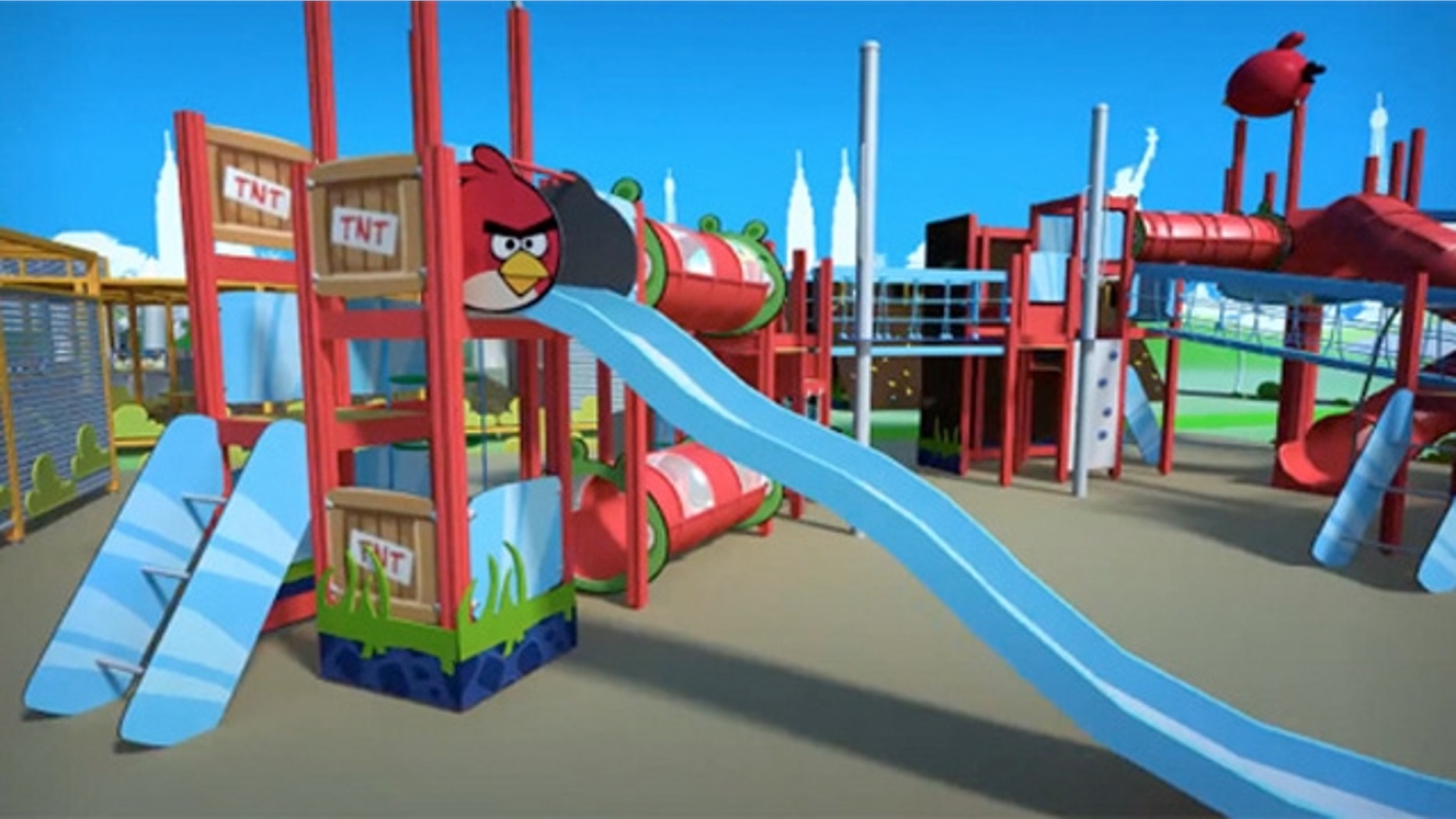 Watch out little, green pigs everywhere.  Angry Birds theme parks could be migrating to a location near you.
The maker of Angry Birds has announced plans to open themed activity parks in the U.K., and hopes to expand into China in the near future.  This follows the expected opening of 'Angry Birds Land', a theme park located in Särkänniemi Adventure Park in Tampere, Finland set to open next month, Reuters reports.
The activity parks are just one way Rovio, makers of the world's most downloaded game, is expanding beyond its reach. Rovio says it has also signed up a top U.S. retailer to put its branded toys, books and T-shirts in stores nationwide, timed to coincide with the launch of its new Angry Birds Space game this week.
Angry Birds, the game which players use slingshots to launch birds in order to destroy fortified green pigs, has been downloaded more than 700 million times, and is the fastest-growing game on Facebook.
Peter Vesterbacka, chief marketing officer at Finnish-based Rovio, told Reuters that the company sees itself as an entertainment brand, not just a gaming company.
Last year an unlicensed Angry Birds attraction opened in a theme park in China that gives visitors the chance to use a real slingshot to knock pigs (not real) off of  elaborate structures.
Rovio's parks will be built through a partnership with Finnish playground equipment manufacturer Lappset and will feature Angry Birds-styled swings, sandpits, climbing towers, slides and arcade games, says Reuters.
In a sign that Rovio is looking to fuse the digital world with reality, Vesterbacka said that children and parents playing at the playground will be able to access new features in the mobile game. For example, visitors could receive bonus features to their downloaded game as mobile phone sensors detect when they arrive.
Like Disney, Rovio's parks will mostly be in cities and towns or attached to existing large theme parks, but Vesterbacka said don't expect to see massive, stand- alone parks anytime soon.
"We can't afford to invest billions into theme parks," said Vesterbacka. "We are a tiny company from a tiny country."