Crisp weather and harvest season make for plenty of idyllic fall festivals—but autumnal celebrations need not focus on pumpkins, cider and hayrides alone. These fabulously out-of-the-box festivals generate passionate fans for their unique celebrations of nature and history—even if nature and history mean a surplus of biting insects or a runaway casket. Here's where to go for some unconventional fun this fall:
1. Emma Crawford Coffin Races and Parade: Oct. 26, 2013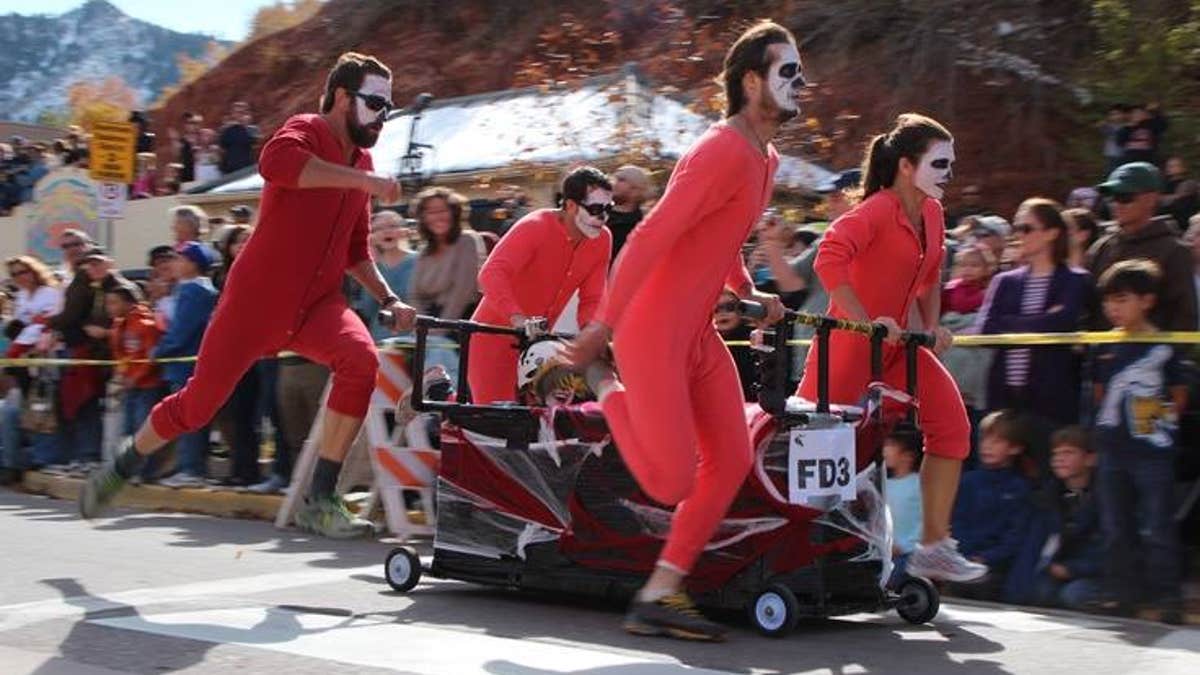 Back in 1889, Emma Crawford moved to the town of Manitou Springs, just outside Colorado Springs, to help her tuberculosis but unfortunately she died. Some 40 years later, her poorly-buried coffin become unearthed and slid down a mountain into a canyon. Since 1994, the town has hosted a ghoulish parade in her honor on the weekend before Halloween, followed by a fabulously flippant race of souped-up coffins, carried by sprinting pall-bearers, and holding costumed Emmas sitting inside. Admission: Free
2. Trailing of the Sheep Festival: Oct 10-13, 2013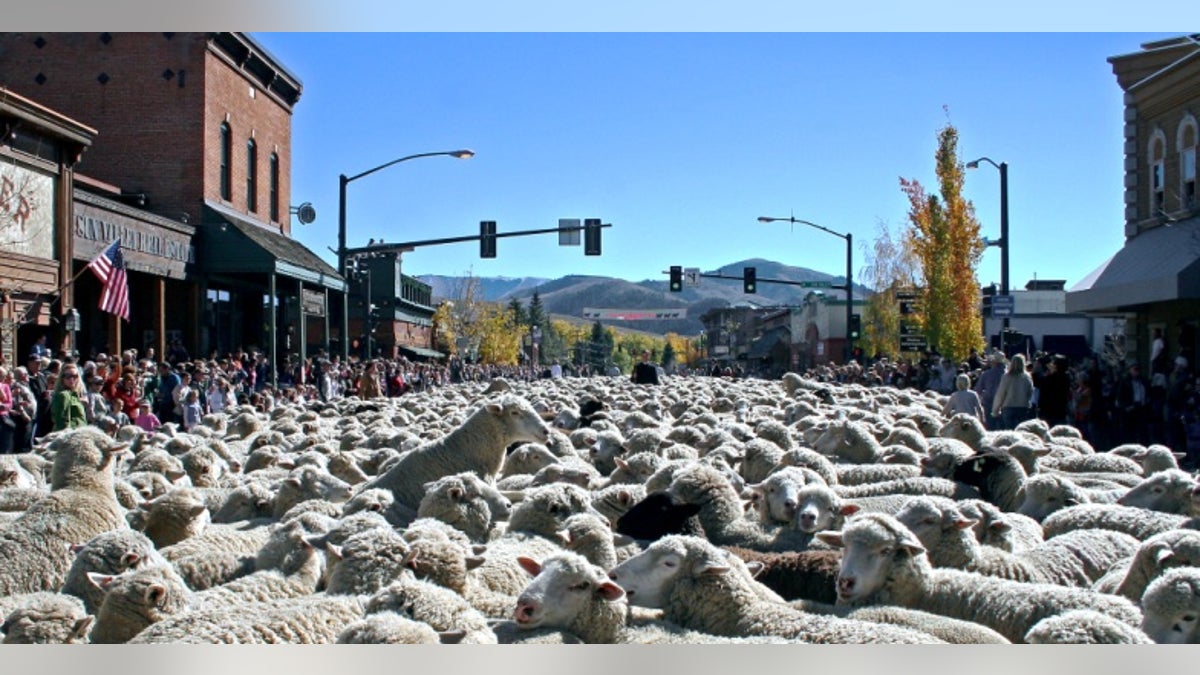 Sheep have outnumbered humans in Idaho for over a century, and this festival in Ketchum (about three hours east of Boise) observes the critters' annual migration to the southern part of the state. The big event is the Sunday sheep parade, where you can follow 1,500 sheep down Ketchum's Main Street; on other days you can watch the Championship Sheepdog Trials, dig in to lamb barbecue, and hear music from great sheep-loving nations such as Peru, Poland, and the Basque region. Kids can learn about soap-making and wool-spinning, or create Christmas crafts. Admission: Free for the parade. Tickets to the sheepdog trials cost $2 per person aged 6 and up, free for kids 5 and under.
3. Fire Ant Festival: Oct. 11-12, 2013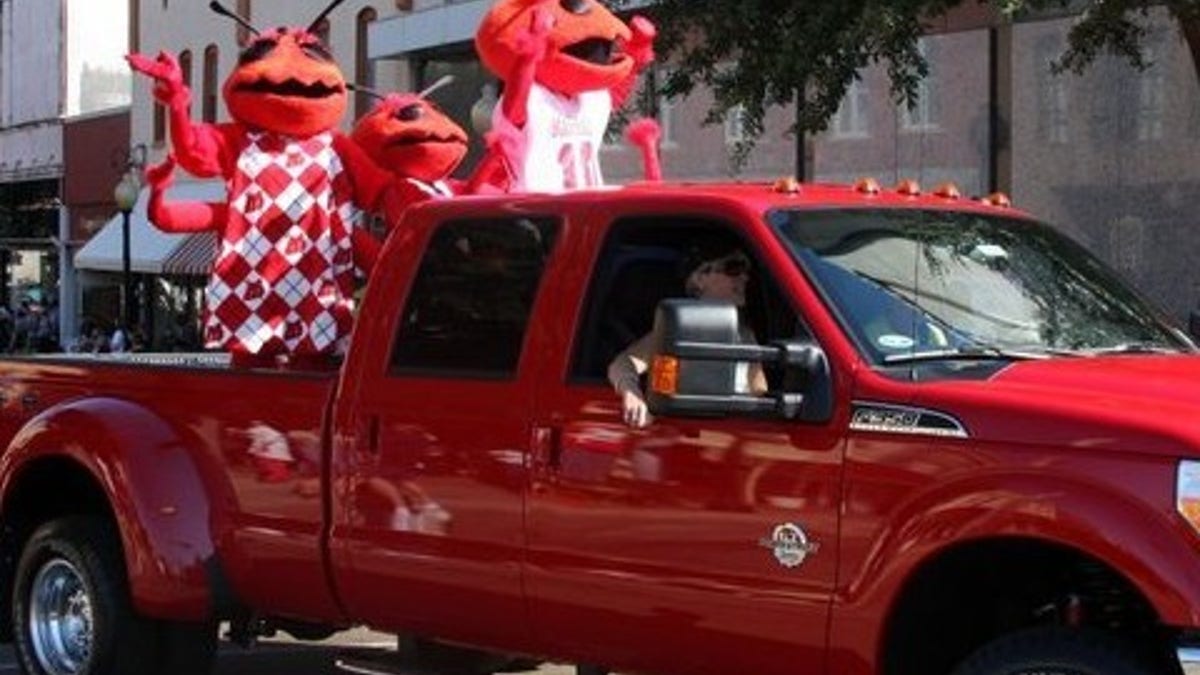 About two hours east of Dallas, the town of Marshall, Texas claims to be the birthplace of boogie-woogie music—and it's also home to plenty of pesky ants. The locals have embraced both at this annual festival, which features a lot of live music as well as a Fireant 5K, a cyclist-friendly Tour de Fireant, a costumed-ant-filled parade and a kids dancing contest. Admission: Free.
4. Wooly Worm Festival: Oct. 19-20, 2013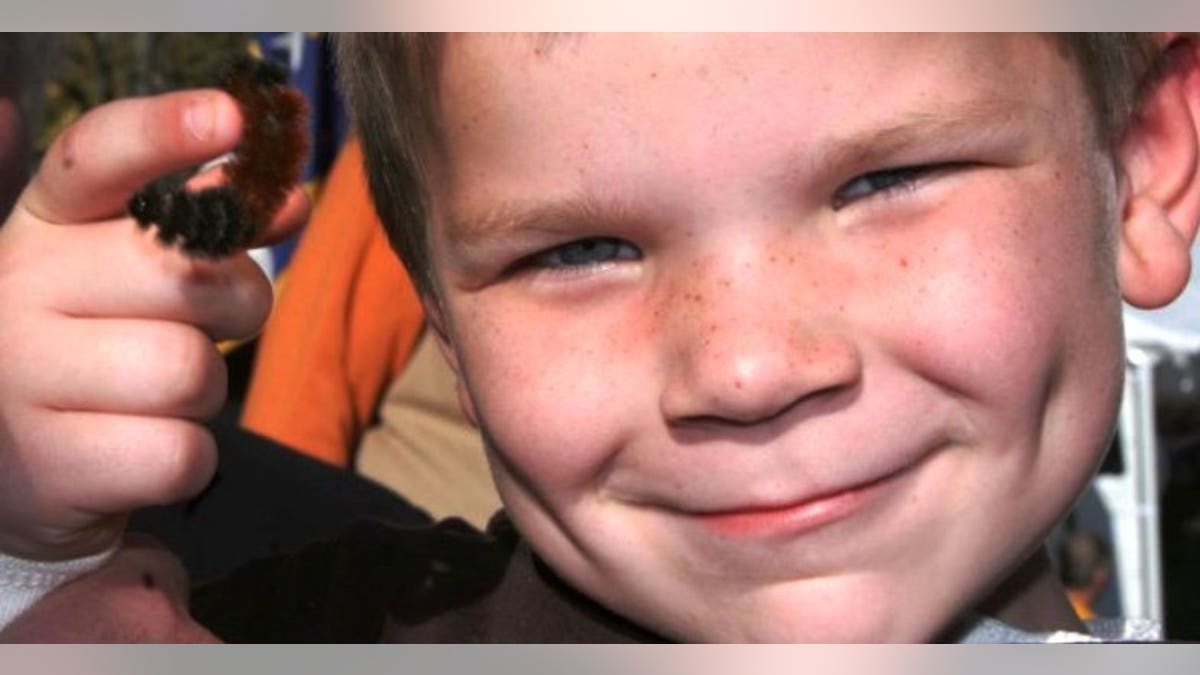 Move over, Punxsutawney Phil. For 35 years now, folks have been gathering in Banner Elk, North Carolina (about an hour and a half from Asheville), to use striped wooly worms predict the upcoming winter's temperatures and compete for a cash prize of $1,000. These caterpillars have 13 stripes, and a season has 13 weeks; you lay odds on each week to correspond with each stripe. Aside from submitting predictions, you can enjoy fall foods and live entertainment—or enter the wooly worm races, picking your favorite worm as it climbs a string (which the festival website describes as "so indisputably ridiculous that it is completely liberating!"). Admission: $5 for adults, $2 for kids ages 5-12, free for kids 4 and under.
5. The Chitlin Strut: Nov. 30, 2013
Now in its 48th year, this annual festival celebrating fried chitlins—and always on the Saturday after Thanksgiving—was reportedly first created when the small town of Salley, South Carolina, needed to raise money for Christmas lights. Today, it's a compelling antidote to turkey leftovers and Black Friday sales. Aside sampling the boiled or fried pig intestines, you can go on carnival rides, take part in "Strut Idol" or hog-calling contests, or visit with Santa, who perhaps knows how to put away a few chitlins himself. Admission: Idol contestants: $5 for adults, $3 for kids ages 5- 11, free for kids 4 and under.
More from MiniTime
5 Haunted Lighthouses to Climb if You Dare
Hotel Packages That Scream Halloween
Boo! Zoos Go Wild for Halloween
9 Ways to Save on Holiday Airfares