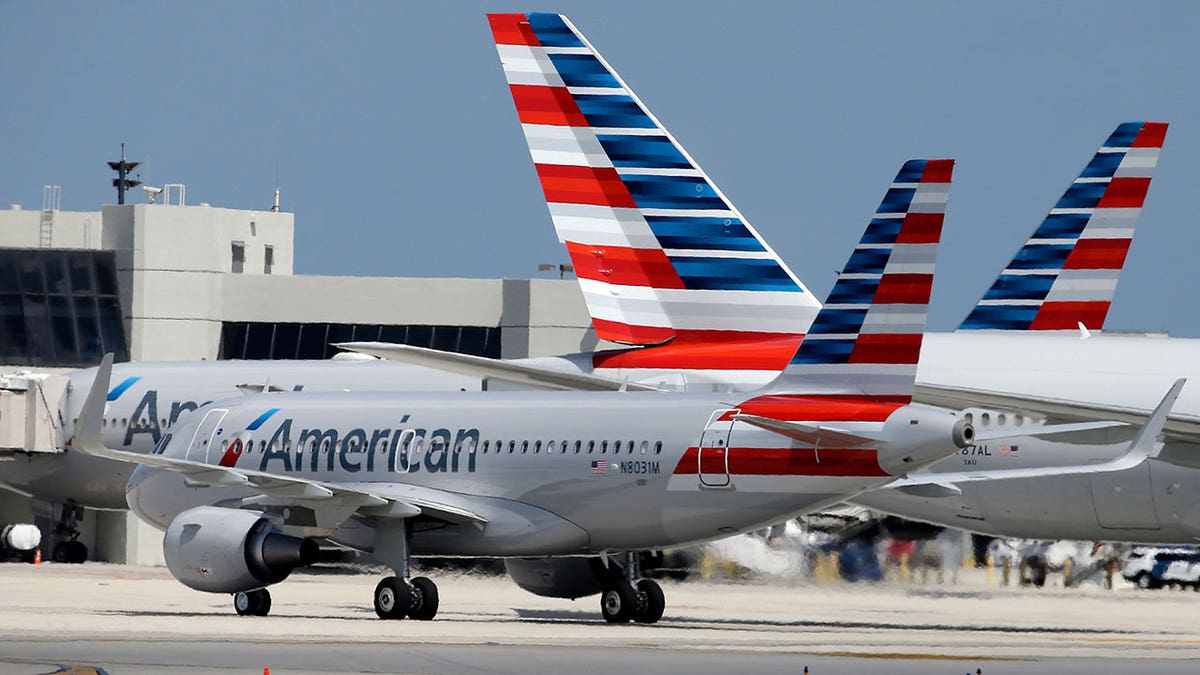 American Airlines has suspended the use of an onboard catering service at Los Angeles International Airport after an inspection turned up traces of listeria at the facility where some of its in-flight meals are prepped.
In a statement obtained by Fox News, American Airlines said no one had been sickened by the bacteria, which was discovered during the facility's "frequent" monitoring.
AIRLINE CLAIMS WORKERS AT JFK FORGOT TO LOAD TWO COFFINS INTO AIRCRAFT
"During recent food safety audits by Gate Gourmet of its facility at LAX, which is used by multiple airlines, we were informed that traces of Listeria were found on surfaces that do not come into contact with food, including the drains and certain places on the floor of the facility," said American Airlines in a statement obtained by Fox News.
American added that none of the bacteria had been discovered on the food-preparation surfaces in the facility — and that Gate Gourmet also has put a "comprehensive correction action plan" in place to correct the issue — but that the airline is acting "out of an abundance of caution" nonetheless.
The airline says it continues to use Gate Gourmet as a caterer in other locations, as listeria has not been detected elsewhere.
Gate Gourmet, too, has issued a statement detailing their "aggressive" efforts to treat the issue, which the company itself detected during an inspection.
"As part of routine inspections, we identified traces of listeria in non-food contact areas, primarily floor drains, at our LAX unit," reads part of a statement issued by Gate Gourmet. "Immediately and in accordance with our protocols, all floor drains and surrounding areas were immediately and aggressively treated.
"Independent food safety agencies have confirmed that our unit adheres to food safety regulations and we are not aware of any instance where passengers are put at risk. We reaffirm our commitment to food safety and the safety of the travelling public. Our unit is open for business and we continue to cater our other customers," the company added.
STRANGERS ON DELTA FLIGHT ENGAGED IN SEX ACT IN THEIR SEATS, OFFICIALS SAY
Meanwhile, American has said it's currently looking into alternate food-service solutions in order to accommodate passengers flying out of LAX. The airline added that it plans to work with other caterers in the L.A. area, or send out for meal delivery from other facilities.
American said it is also is proactively calling customers to notify them of any changes to their meal service, and is issuing electronic travel vouchers to those affected.
"We know this will have an impact on many of our team members and our customers, and we apologize," the airline added. "The team is committed to resuming our standard level of food service as quickly as possible."
CNBC, however, is reporting that the same food service facility where listeria was discovered — Gate Gourmet — is still being used by Delta Air Lines. Forbes further reported that "half a dozen other carriers" were still using the catering company.
FOLLOW US ON FACEBOOK FOR MORE FOX LIFESTYLE NEWS
News of the listeria discovery comes just days after a Denver-based onboard catering company informed United Airlines of possible listeria contamination in "non-airport retail venues," the Denver Channel reported. In response, United made arrangements for delivery from other catering locations.