American Airlines ditching backseat monitors in new aircraft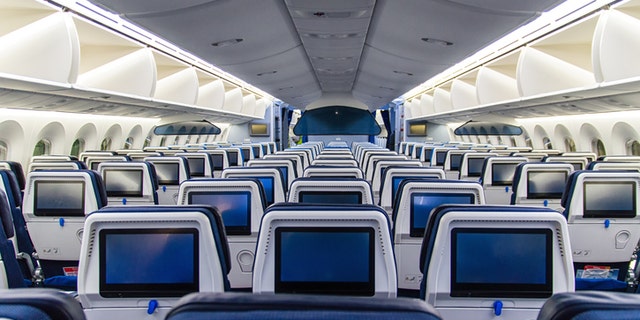 If you're planning to fly American Airlines soon, make sure your tablets and laptops are charged up.
The airline will be ditching the seatback monitors used for in-flight movies and entertainment on their new Boeing 737 MAX airplanes, set to start flying later this year.
"Every customer with a phone, tablet or laptop will be able to watch free movies and TV shows from our extensive on-board library, as well as free live television channels, all without purchasing an in-flight Internet connection," the airline explained in a memo distributed to employees on Jan. 24.
AMERICAN AIRLINES UNVEILS NO-FRILLS, BASIC ECONOMY FARE
United Airlines previously made a similar decision to pass on the seatback screens in their new Boeing 737 and Airbus aircrafts.
According to the Star-Telegram, American Airlines will keep the seatback screens on wide body aircraft like the Boeing 777, Boeing 787 and Airbus A330, used on international routes. But the Fort Worth-based carrier is reconsidering the in-flight video services for flights that fly domestically.
The news comes after a 2016 announcement that the airline would be improving its in-flight internet connections to quicker, satellite-based options. Better Wi-Fi speeds will allow passengers to stream video content from providers like Amazon or Netflix.
To keep those private tablets and mobile devices running, the airline says it also plans to install power outlets at every seat on 50 percent of its domestic narrow body aircrafts before the end of 2018.
FOR THE LATEST TRAVEL FEATURES FOLLOW FOX LIFESTYLE ON FACEBOOK
While the airline will start making the changes effective immediately, many fliers won't see the difference right away.
American expects to obtain four Boeing 737 MAX aircraft (without the backseat TVs) this year, but the airline is also expecting 40 new Boeing 737 and Airbus A321 aircrafts, which will have backseat screens and power outlets.