American Airlines Cuts Winter Capacity by 3%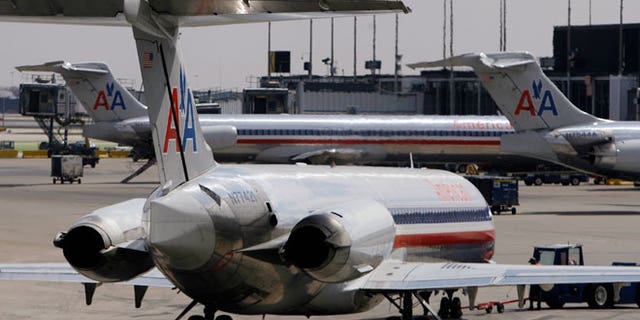 American Airlines parent AMR (NYSE:AMR) is cutting the carrier's winter capacity by 3% as it retires up to 11 Boeing (NYSE:BA) 757 aircraft starting next year in an ongoing effort to save on costs.
The announcement comes as the Fort Worth, Texas-based airline, the third-largest in the U.S., fends off claims from industry watchers that it may soon need to file for bankruptcy protection and reorganize amid its high labor costs and older fleet.
Many others have said an American Chapter 11 is not imminent given its significant cash flow.
American's chief executive, Virasb Vahidi, said late Monday that the steps to reduce capacity are intended to tackle uncertain economic times and ongoing high fuel costs as the company prepares for further pilot retirements in the fourth quarter.
The carrier has already reduced its capacity this year, and with the latest cut, American predicts full-year mainline capacity will be down about 3% from its guidance in January.
The reductions will "modestly increase" 2011 unit costs compared with those incorporated into its September guidance and will be adversely impacted by expected volatility in crude oil prices and exchange rates, AMR said.
While crude prices have decreased recently, jet fuel prices remain high, resulting in a $29 million non-cash fuel hedging charge. Meanwhile, the dollar has strengthened, leading to a $22 million incremental charge as a result of foreign exchange volatility.
Compared with a year ago, total mainline capacity for 2011 is expected to be up 0.4%, with consolidated capacity up about 1.2%, AMR said. That is due partially to American's largest aircraft order in history in July when it ordered 460 fuel-efficient jets from Airbus and Boeing.
The company said the aircraft retirements announced on Tuesday are in response to the expected receipt starting in 2013 of the more fuel-efficient Boeing and Airbus planes.
AMR predicts it will save on some fuel and maintenance costs with the younger fleet.