Allegiant passengers claim they weren't allowed to evacuate 'smoke-filled cabin' after emergency landing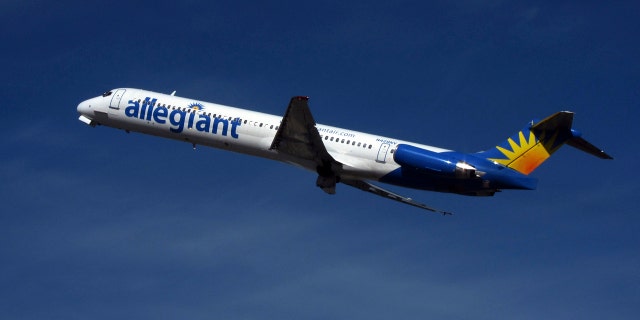 An Allegiant flight had to make an emergency landing shortly after takeoff when it experienced mechanical issues Wednesday.
Flight 101 was on its way to Phoenix from Cedar Rapids, Iowa when it was forced to turn around and head back to the airport.
BLACK FRATERNITY CLAIMS ALABAMA RESTAURANT REFUSED TO HOST THEIR EVENT CITING 'PROBLEMS WITH YOUR KIND'
After landing safely, the aircraft was met by the local fire and rescue crews, but they found nothing out of the ordinary.
Two different people on Twitter claimed that the cabin was filled with smoke and passengers weren't allowed to immediately evacuate.
"Allegiant flight 101 got an electrical smoke filled cabin, landed and stuck on the runway while everyone is burning up inside with no air running for almost 45 min while they inspect the outside of the plane," Chris Pelton wrote.
"Gf is on Allegiant flight CID to Phoenix. Plane took off filled with smoke, landed in CR, emergency crews on the ground. They won't let the passengers leave the plane!" C. Willis Smith wrote in a now deleted tweet.
A spokesperson for Allegiant told Fox News the crew declared the emergency "out of an abundance of caution" and all 157 passengers "deplaned normally."
FOLLOW US ON FACEBOOK FOR MORE FOX LIFESTYLE NEWS
"As far as the wait to deplane, we had to wait for a few minutes for an available gate at the airport — something we obviously wouldn't have done if the plane really was 'filling with smoke.' The aircraft was not filling with smoke, and there was no need to evacuate," the spokesperson said.
The passengers were later flown to Phoenix on a different aircraft.