Allegiant Air flight makes emergency landing after crew notices 'electrical smell'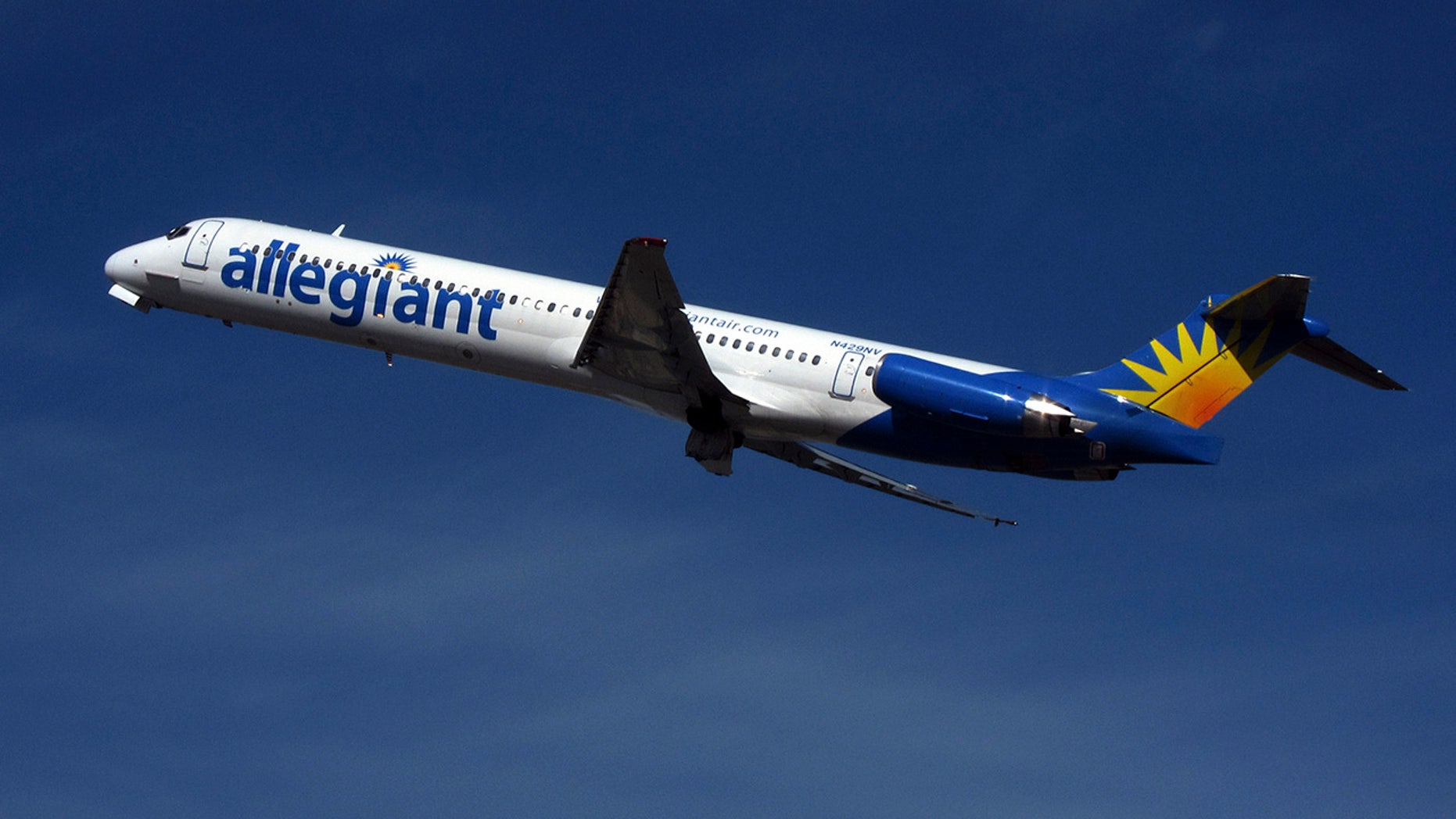 An Allegiant Air flight made an emergency landing in Asheville, North Carolina on Sunday after airline crew noticed an "electrical smell," the airliner confirmed to Fox News.
WWI-ERA PLANE MAKES EMERGENCY LANDING ON BEACH IN FRONT OF STUNNED ONLOOKERS
"The crew noticed a light electrical smell in flight, which persisted for several minutes to where they decided to divert in order to have maintenance check it out, out of an abundance of caution," an airline representative said in a statement to Fox News.
The flight departed from Indianapolis, ID, for Myrtle Beach, SC, at 3 pm. The pilot made the emergency landing into Asheville Regional Airport at 4:15 pm, according to Flight Aware.
The aircraft landed normally and no injuries were reported. Emergency crews did not discover any smoke or fire upon inspection of the plane, WMBF reported.
A replacement aircraft was dispatched to carry the passengers on to Myrtle Beach. According to the airliner, the flight landed Sunday night.
According to passenger Spencer Ryan on board, the replacement flight experienced delays and caused some fed-up passengers to start "yelling back" at the flight crew, WMBF reported.
FOLLOW US ON FACEBOOK FOR MORE FOX LIFESTYLE NEWS
The passengers were reportedly given drinks and snacks during the delay and a food voucher and $50 travel voucher.
Allegiant is investigating the cause of the smell.