Alaska Airlines kicks out 11 passengers for being 'disruptive,' making 'inappropriate comments'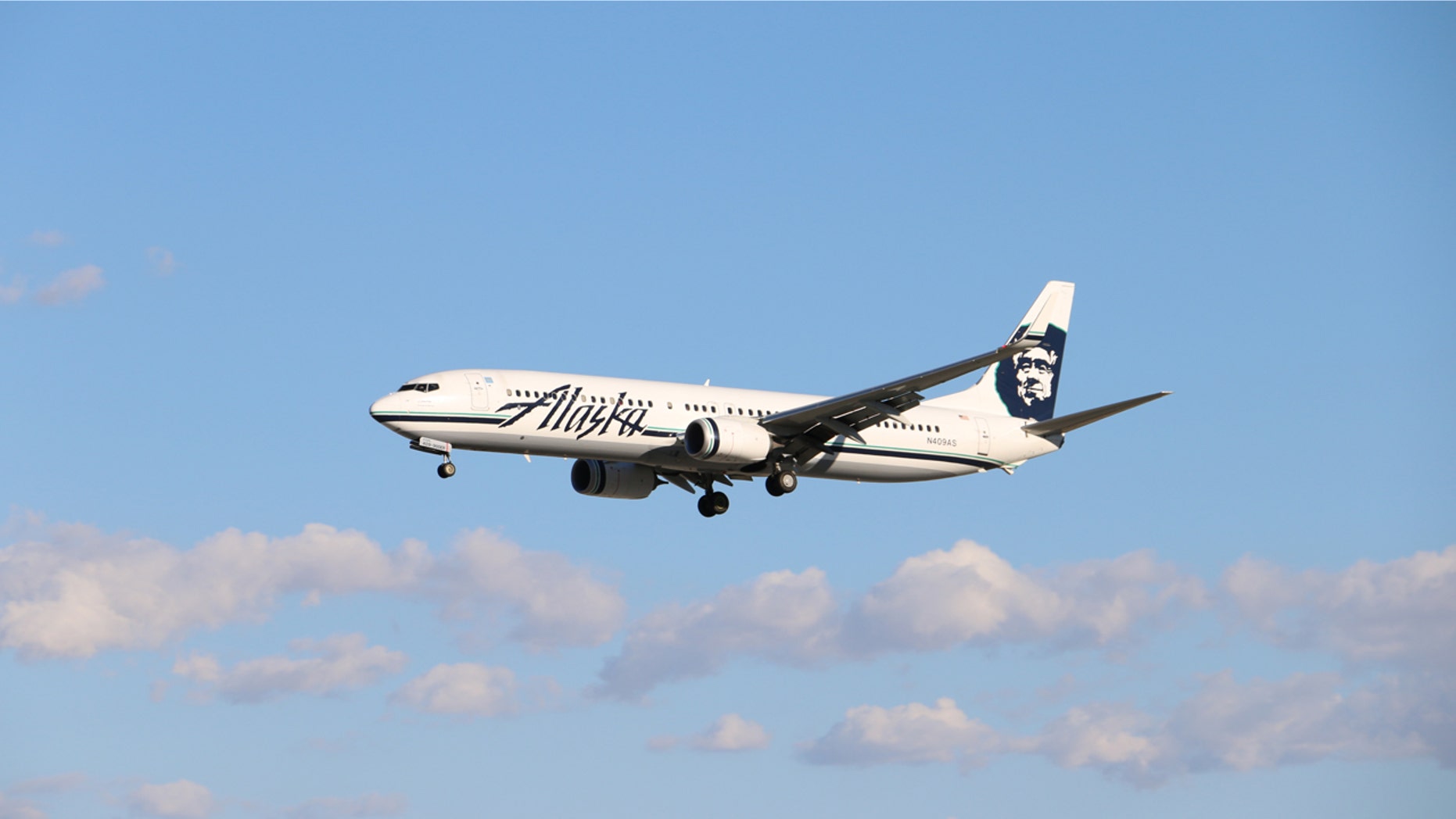 Eleven passengers were removed from an Alaska Airlines flight from Juneau to Seattle for exhibiting "disruptive" behavior and failing to comply with the flight attendants' requests, the airline has said.
Roy Lane, the communications manager for Alaska Airlines, told Alaska Dispatch News that the flight was set to depart at 6 p.m., and had to return to the gate while taxiing to the runway.
MALAYSIA AIRLINES FLIGHT RETURNS TO AUSTRALIA AFTER PASSENGER TRIED TO ENTER COCKPIT, OFFICIALS SAY
According to the airline, the passengers refused to comply with requests to put their seats upright, fasten their seatbelts, or stop charging their mobile phones in preparation for takeoff.
Alaska Dispatch News also reported that the passengers were playing loud music and making "inappropriate comments" to crew members.
After observing the passengers' activities, flight attendants reportedly informed the pilots of the situation. The plane returned to the gate, where 11 passengers were removed from the flight.
"While this situation does not happen every day, it's not uncommon for us to have to remove passengers if they're behaving in a disruptive manner or not following crew member instructions," said Lane in a statement obtained by Alaska Dispatch News. "To us, this is a safety issue — if a customer will not comply with crew member requests on the ground, it's not safe for us to allow them to fly until they demonstrate that they're willing to follow basic safety instructions."
AMERICAN AIRLINES FLIGHT CIRCLES CHARLOTTE FOR 4 HOURS AFTER MECHANICAL PROBLEM
The site further reported that the 11 passengers were part of a larger group, although the rest remained on the flight and few to Seattle.
Alaska Airlines suffered a similar incident in October 2016, when a passenger was removed from a flight for making inappropriate comments to a flight attendant as she demonstrated the safety features of the life vests.