Airport worker's pay reportedly docked after video of him looking hot went viral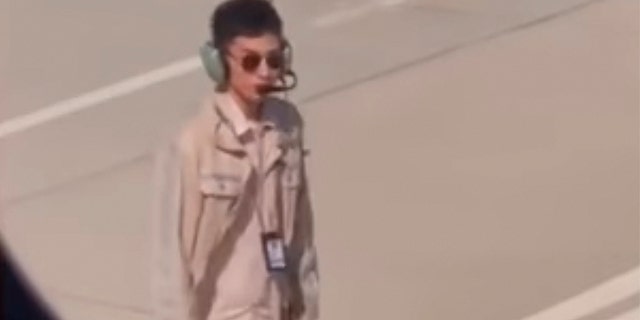 An attractive airport employee's pay was reportedly docked after a video of him looking hot at work went viral.
The 25-year-old technician in Xiamen, China found instant fame after an airplane passenger uploaded a video of him walking on the tarmac. People were taken aback by his good looks, with some pointing out his resemblance to South Korean actor Song Joong Ki in "Descendants of the Sun."
The video quickly went viral, reaching over one million views, according to Asia One.
PETA OFFERING $5G REWARD TO CATCH 'DOG ABUSER' WHO ALLEGEDLY POURED CHEMICALS ON SHIH TZU
However, with the young man's newfound popularity came a negative side effect. After his employers saw the video, he reportedly got his pay docked by 10 percent for breaking the company's code of conduct, based on the fact that his uniform shirt was untucked and his hand was in his pocket. "Taking into consideration the influential impact this video has made, the aggravated penalty must be applied," the company said, according to Khaleej Times.
People online don't agree with the penalty, claiming the airport bosses must be jealous of his fame. However, the employee doesn't seem too upset by it, based on a statement he uploaded to his Weibo page, which has about 50,000 followers, Asia One reports.
FOLLOW US ON FACEBOOK FOR MORE FOX LIFESTYLE NEWS
"Honestly, I still feel quite happy because it is not easy to become so famous that quickly," the man said, per Asia One.
"My company did nothing wrong, it was my fault for not keeping with the correct standards in terms of dress code and behavior. Please don't bombard the passenger who uploaded the video online. I never blamed her, because she didn't mean to cause me any harm."