Airline spells its own name wrong on side of plane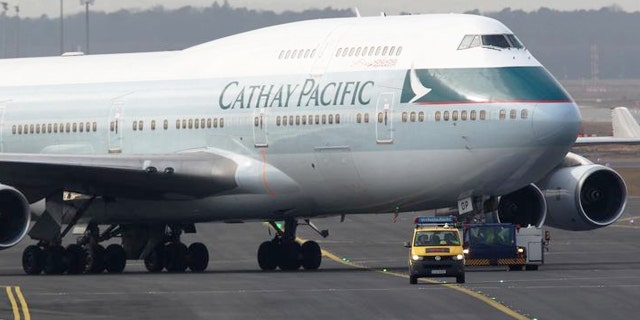 No Fs were given.
Hong Kong-based international airline Cathay Pacific had to send one of its planes "back to the shop" after the letter "f" was missing from its name painted in massive green letters on the side of the jet.
Photos posted online by the company Tuesday show the misspelled "Cathay Paciic" printed on the plane.
"Oops this special livery won't last long! She's going back to the shop!" the airline said in a tweet.
Social media users found the humor in the glaring typo.
"Oops that's no "F" ing good," @Scarfie1 tweeted.
Another user, Adam Shellard, tweeted: "That guy had one job!"