Airbus patents new plane design to alleviate boarding backup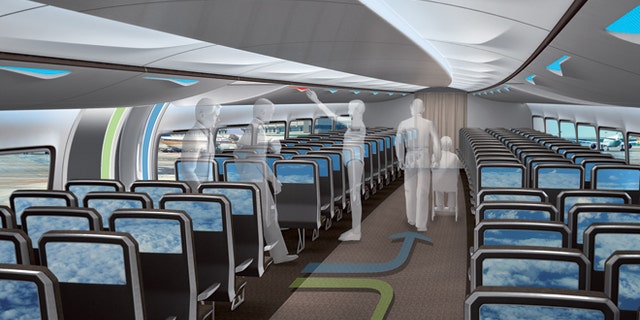 Whatever happened to the good old days of boarding the airline from back to front?
Frequent flyer programs and other boarding allowances have made the modern boarding process a congested mess that seems to take forever. And as passengers scramble for bin space, it can back up boarding even further.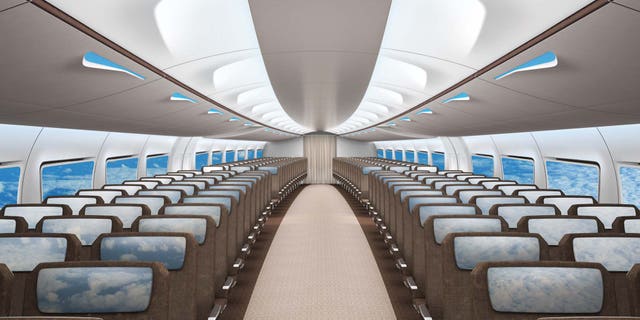 But Airbus has recently patented a design by German transportation design firm Ugur Ipek who sought to alleviate our modern boarding woes.
Ipek and his team first created a new style of cabin with a widened middle section and double doors in the center of the aircraft with a wider aisle in 2006. For the exterior of the plane, he was inspired by the "perfecto" cigar, which is wider in the middle. The interior, with its high ceiling and futuristic open trick-windows using tiny reflective cameras to display the exterior atmosphere, is a nod to the Hagia Sophia in Istanbul.
The new entry way will allow passengers to traverse to the front or rear of the craft without having to walk the entire length of the plane. Ipek said he was inspired by own issues with sometimes time-consuming air travel experiences.
"Many people nowadays commute on airplanes so an early flight on Monday and afternoon flight on Friday on major routes are usually fully booked, " Ipek explained to FoxNews.com. "I have experienced many unnecessary long boarding times no matter what kind of boarding principles different airlines are using."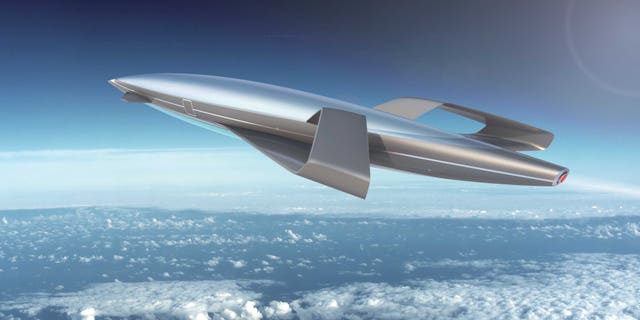 Ipek and his design firm have created interior designs for airplanes as well as major car companies like Mercedes-Benz, BMW and Volkwagen, believes the new airplane model will revolutionize the boarding process. The designer noted that he has been in talks with Airbus for years and recognizes there may be certain practical building issues from an engineering perspective.
"Moving the boarding door to center doubles the flow rate. The possibility to overtake makes things again faster and from the point of comfort much smoother for all resulting in relaxed passengers," Ipek says. The designer added that he estimates a boarding time of about 10 minutes for "a single aisle aircraft like a Boeing 737 or Airbus A320."
Airbus has not yet announced plans for a rollout of the newly reconfigured airplanes.