Actor Cary Elwes takes his princess bride to Paris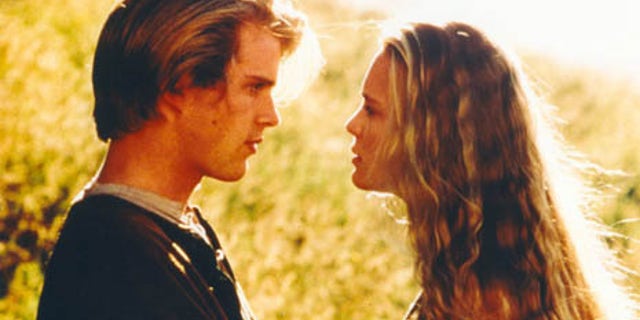 NEWYou can now listen to Fox News articles!
Many actors aspire to have the adaptability of Cary Elwes who can move seamlessly from film to theater to TV, from comedic dramas to slasher films.
In a career that spans 33 years, Elwes has starred in some of the most successful and iconic films of our time. He made us laugh in "Robin Hood: Men In Tights," made us scream in "Saw," but it was his role as very romantic Westley in "The Princess Bride" that stole the hearts of many.
Elwes has proved he is no one-trick-pony, but he's most remembered as the knight in shining armor who beat death for his on-screen 'princess bride.' Romance clearly spills into his personal life, especially when it comes to his real-life princess bride. When asked about his favorite travel destination he chose the City of Lights and l'amour --and for good reason.
Cary Elwes: Well I have a particular fondness for Paris because that is where I proposed to my wife, in the Eiffel Tower. Inside the Le Jules Verne restaurant and that was a lot of fun. That's a place that's very close to my heart and I just love the city it's great fun. The food's not so bad either.
Fox411: Paris is famous for its food, what are your favorites?
Elwes: The salad nicoise. I am pretty fond of the salad nicoise. I like those. That's more of a Mediterranean thing and less Parisian. I like the soups. You can't really go wrong in Paris, it's very hard to. I lived there for a while, so I know it a little bit.
Fox411: Are you much of a sightseer?
Elwes: Oh yeah. I don't think it's like New York. You'll never see it all in your lifetime. I like to try and visit new areas every time I go so I can expand my experience a little more. But one finds oneself going back to one's old haunts and favorite places. But, I try to mix it up a little.
Fox411: What are some of the must-sees?
Elwes: Well aside from the Eiffel tour, of course, and The Louvre. Deux Magots is a great café, it's really fun. Saint Germain is a wonderful area. It's great fun, great boutiques and just a fun walk around area.