A Procrastinator's Guide to Holiday Air Travel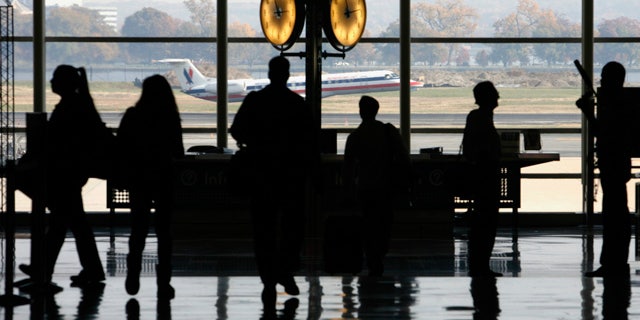 You've just finished off the leftover turkey and stuffing, and it's already time to worry about another holiday trip. But procrastinators may find good deals for Christmas and other year-end travel — if they act fast.
Fares will be higher than last year, as they were for Thanksgiving. But airlines are starting to examine their December bookings, and lowering fares on some flights where competition is tight or demand isn't as strong. For the traveler willing to study up and act soon, it could spell a decent flight deal for a holiday when domestic fares are expected to be up about 5 percent.
Sweet spot
There's not much time, but procrastinators have until Dec. 13 to find flight deals for Christmas travel, according to an Expedia analysis. Many Christmas fares peaked in November, when scores of travelers were making reservations. But recently, fares have begun to fall off slightly.
Although bottom-dollar fares are no longer available, Expedia says those who book in this sweet spot through mid-December will save between 10 and 20 percent off those peak fares. That's especially true for flights to select cities where airline competition should be the fiercest, including New York City, Los Angeles, San Francisco, Phoenix, Las Vegas and Orlando.
Sacrifices
Another way to snag a cheap fare is by being flexible. Many travelers won't have much wiggle room in their family plans or work schedules, but those who do should save big.
Travelers willing to travel on Christmas Day and return the following Tuesday will save the most, with an average fare of $351, Travelocity senior editor Genevieve Shaw Brown says. That compares with an overall average holiday fare this year of $421 — 5 percent higher than 2009.
Traveling on Christmas Day may be out of the question for most people. After all, who wants to show up after Santa has already come and gone? If you want to avoid that, the next cheapest option is to fly out on Friday, Christmas Eve, and return either Sunday or Monday. Those dates will give you average fares of $385 for Sunday or $392 for a Monday return.
In general, flight combinations with a return flight on Sunday are the most expensive, with the exception of a Christmas Eve departure. The most expensive combination of dates between Dec. 19 and 30 costs an average of $553 — flying out Christmas Day and returning the next day, Sunday.
If you have set travel dates you must fly, there are some other options. Taking a connecting flight will likely save you money. But it comes with some risks — the more legs, the more chances for delays for weather, heavy runway traffic or any number of other issues.
A second option for those with strict travel times: check all the airports surrounding your departure and arrival city. It might mean a little longer in the car, but it's often worth it to save a little money if you can't find flexibility any other way, Shaw Brown says.
Shift the holiday
Exhausted all your options, and flights are just too expensive? Plan to have Christmas dinner at home and travel the week before, or the week after New Year's. Those weeks are widely known as dead weeks in the travel industry because so few people are flying. In fact, travelers the week before Christmas can find some of the cheapest prices all year. And this year, in particular, airlines have been aggressively offering sales for the weeks before Christmas.
If you're thinking about shifting your plans, you won't be alone. About 13 percent of travelers this season will fly on off-peak days to save money, according to American Express.
One bright spot: If you're booking a hotel for the holiday, don't worry about price hikes. Hotel prices haven't increased like airline tickets have, so there are still bargains out there. Shaw Brown recommends booking a flight and hotel together to get the biggest savings.