As amusement parks open for the season, many of them are debuting highly anticipated roller coasters. This summer, whether you're a roller coaster fanatic or a novice along for the ride, expect thrills and chills as you spin, twist and dive on some of the wildest new coasters of 2013.
1. Gatekeeper, Cedar Point, Ohio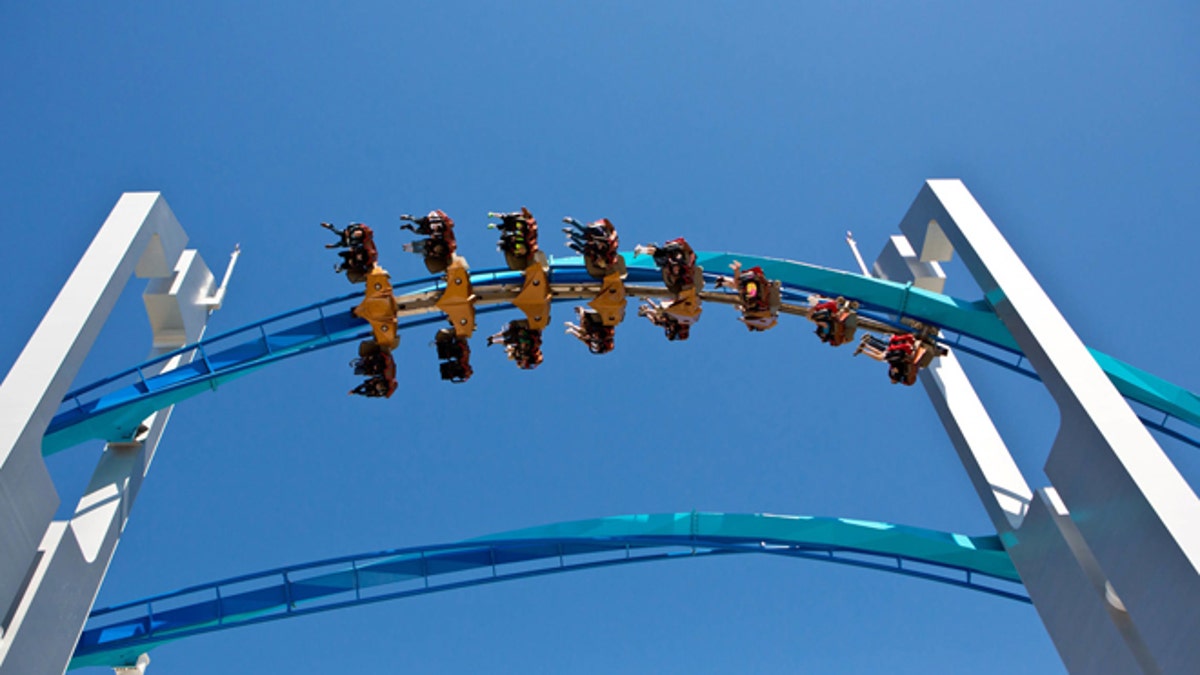 Those who dare to take a ride on the Gatekeeper are in for an experience nothing short of heart-stopping. This record-breaking winged coaster positions two riders on either side of the track so the riders' feet dangle as the coaster flips, twists, turns and dives. The coaster, which reaches an electrifying speed of 67 mph, features a harrowing 164-foot drop (the highest of any winged roller coaster in the world), six inversions (the most of any winged roller coaster in the world), a 360-degree in-line roll, a 180-degree rotation and much more.
Price: Adult single-day ticket purchased online starts at $44.99
2. El Loco, Adventuredome, Las Vegas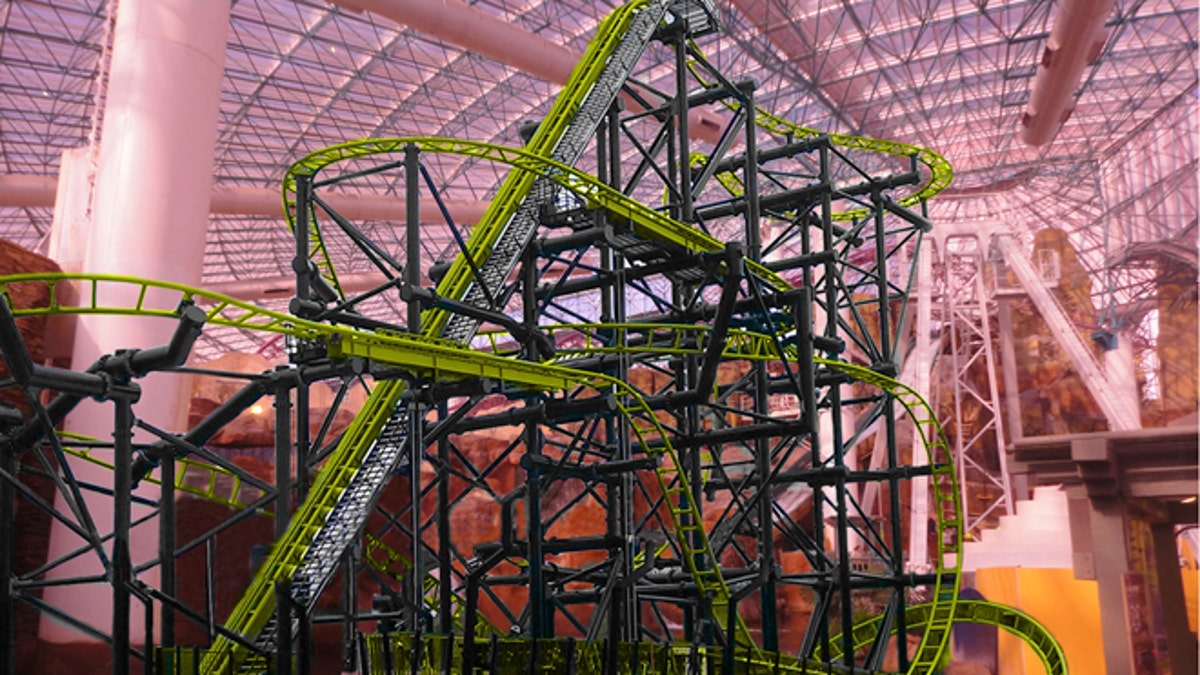 This December, the adrenaline-pumping El Loco roller coaster will replace the original attraction, Rim Runner at the indoor amusement park, Adventuredome. The coaster will provide riders with a feeling of weightlessness as it barrels down a 70-foot drop that delivers a 1.5 negative vertical g-force. Along the coaster's 1,300-foot track, riders will also experience a 45-degree outwardly banked turn, a barrel roll and a 180-degree twist, all within 75 seconds.
Price: Adult all day ride pass, $27.95
3. Hades 360, Mt. Olympus Water and Theme Park, Wisconsin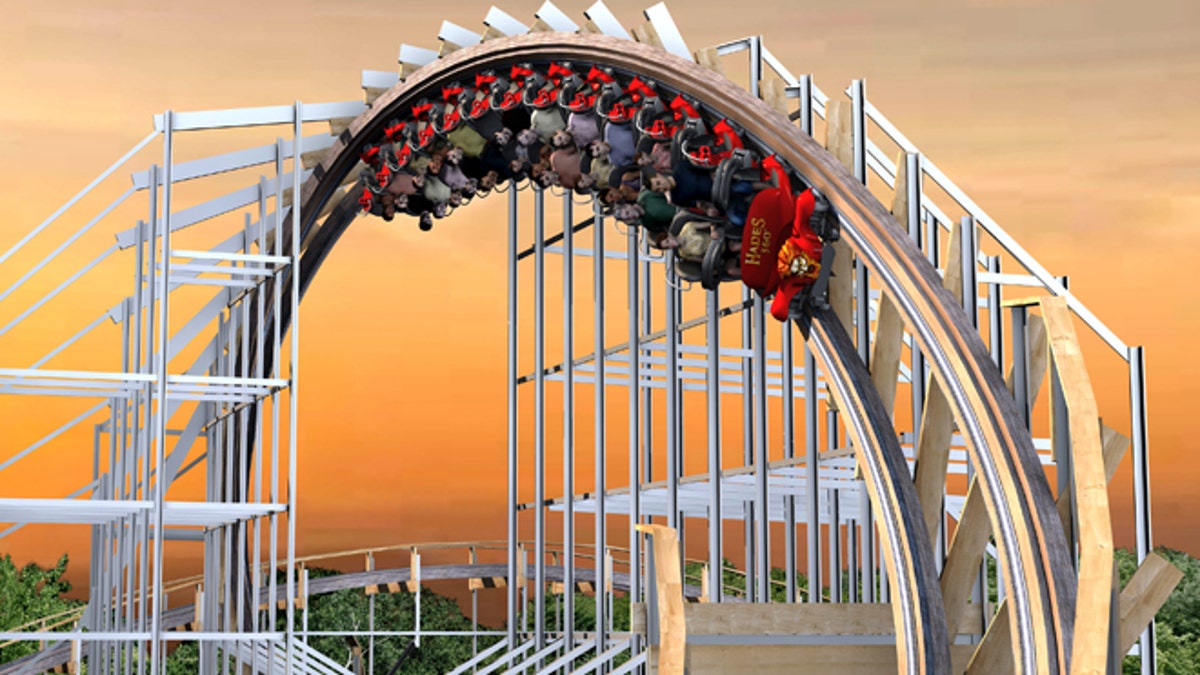 Deemed the "world's first upside-down, underground wooden roller coaster," Hades 360 delivers powerful turns and high speeds (up to 70 mph) typically uncharacteristic for wooden roller coasters. The ride features a 360-degree upside-down loop, a 90-degree twist underground in complete darkness and a 110-degree over-banked turn. At one point, the coaster slowly climbs 162 feet and then dives 134 feet at a hair-raising angle of 65 degrees.
Price: Adult all day ticket pass, $39.99
4. Coast Rider, Knott's Berry Farm, California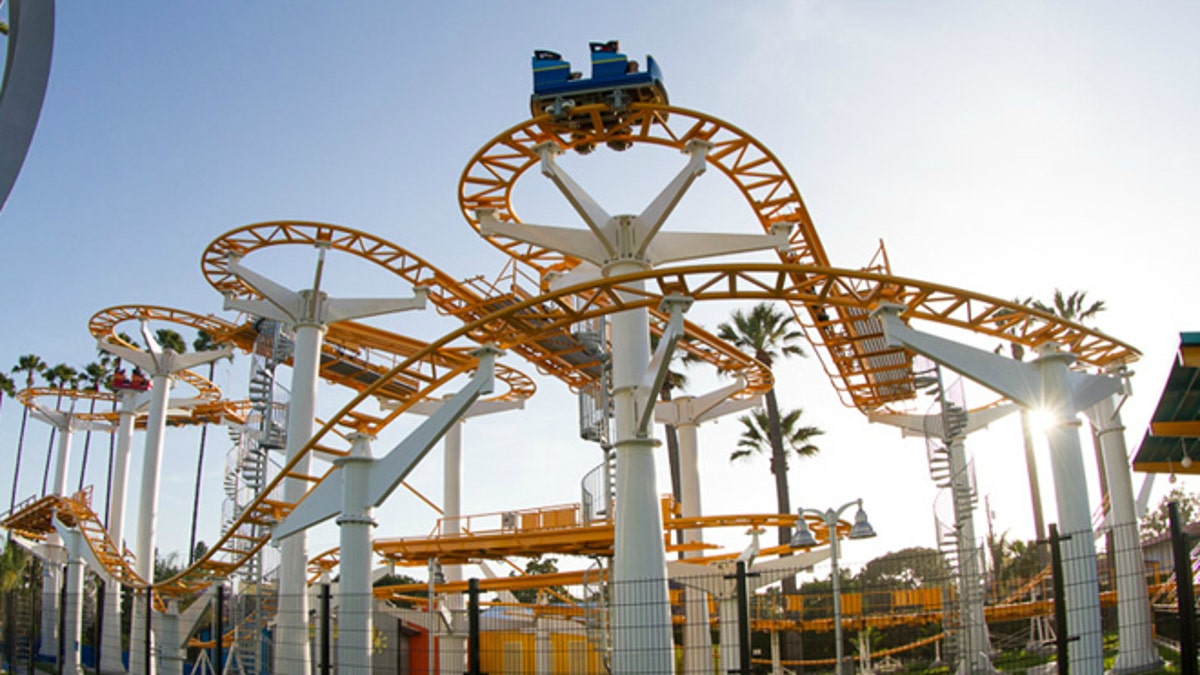 The Coast Rider is a wild mouse-style roller coaster, meaning its track is flat and it lacks banking and inversions--but don't let that fool you. The coaster still packs enough punch for a heart-racing experience with its max speed of 37 mph and its sharp and dizzying turns.
Price: Adult single-day ticket purchased online starts at $36.99
5. Outlaw Run, Silver Dollar City, Missouri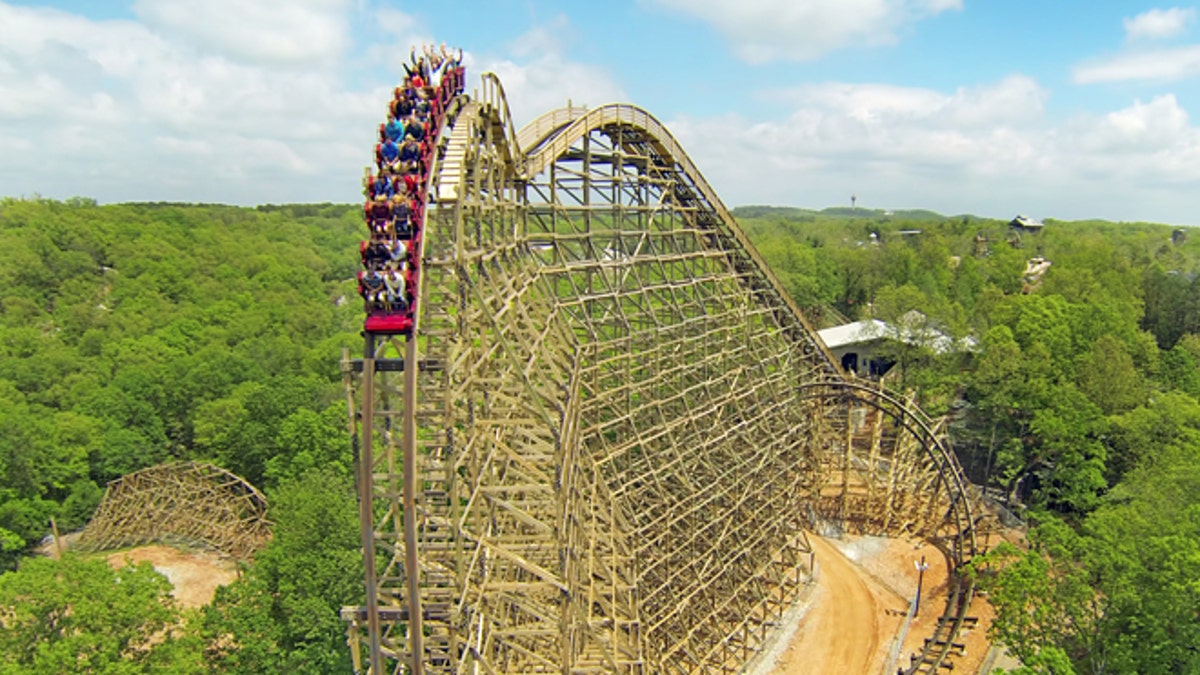 Costing roughly $10 million to build, the wooden roller coaster, Outlaw Run, is an impressive feat on its own. The coaster overlooks the Ozark Mountains and incorporates a western stagecoach theme with a stagecoach depot station and stagecoach-like cars. As the coaster races up to 68 mph through upside-down twists, a double barrel roll and a 162-foot drop at 81 degrees, the intricate wooden panels supporting the track blend together.
Price: Adult one-day general admission, $58
6. Undertow, Santa Cruz Beach Boardwalk, California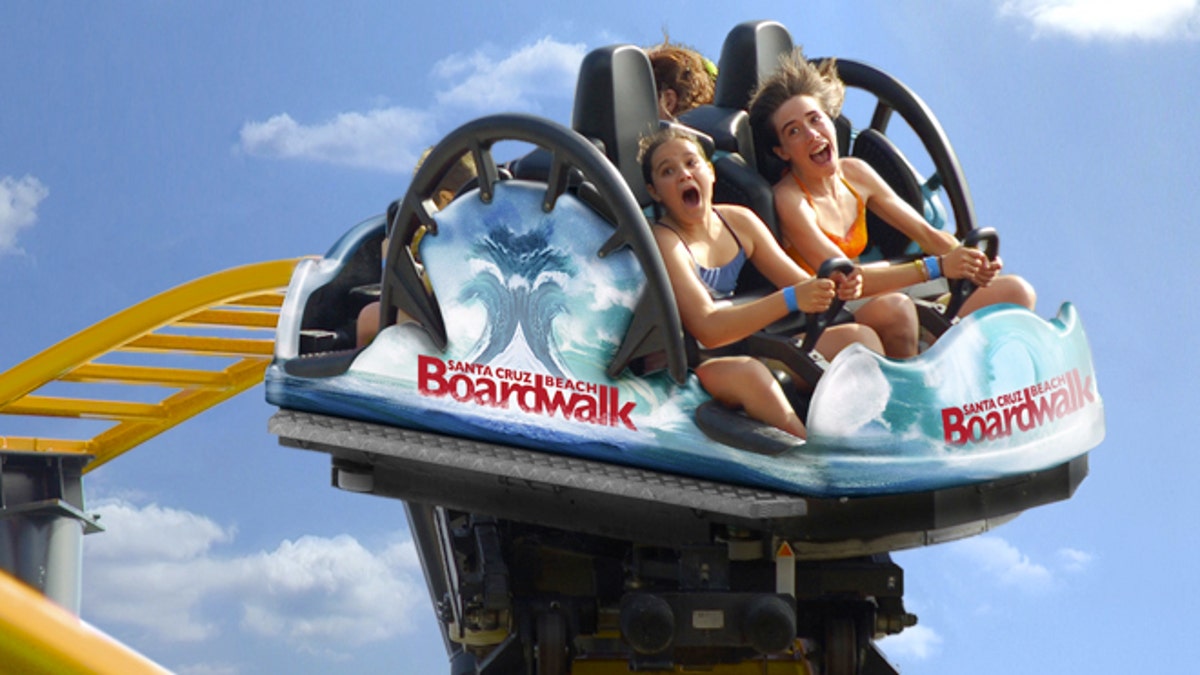 Set to premiere this summer (no specific date set yet), the Undertow will send riders spinning as they travel at speeds reaching 40 mph along the 1,410-foot track. The coaster features seven four-person spinning cars and because passenger size and weight determine the spinning pattern, each ride is a different experience. The coaster also features an 80-degree banked turn and a 360-degree carousel spin.
Price: All-day rides pass, $31.95
7. River Rush, Dollywood, Tennessee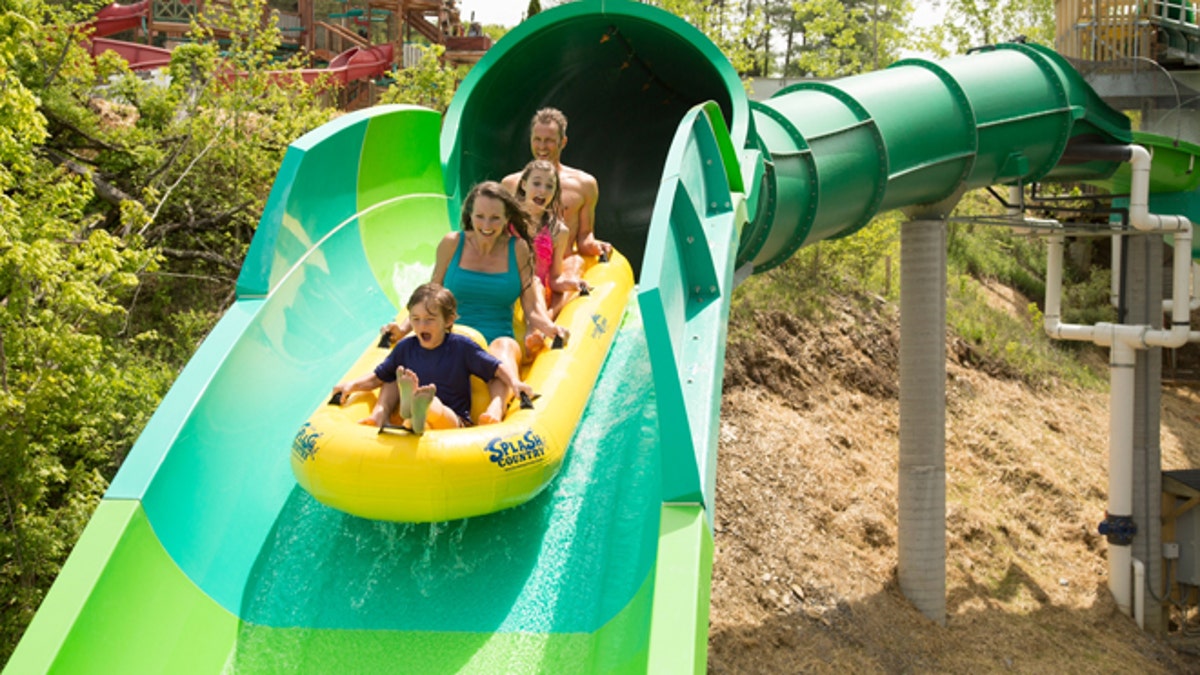 Although not a roller coaster, Dollywood's River Rush is just as suspenseful. The 1,176-foot water coaster reaches a height of four stories and features a 25-foot drop at a 45-degree angle. Riders climb onto a 4-person toboggan-style raft and are propelled around hairpin turns and launched through dark tunnels. As you travel through the rapids, expect to get wet.
Price: Adult Splash Country one-day ticket, $47
8. Gold Striker, California's Great America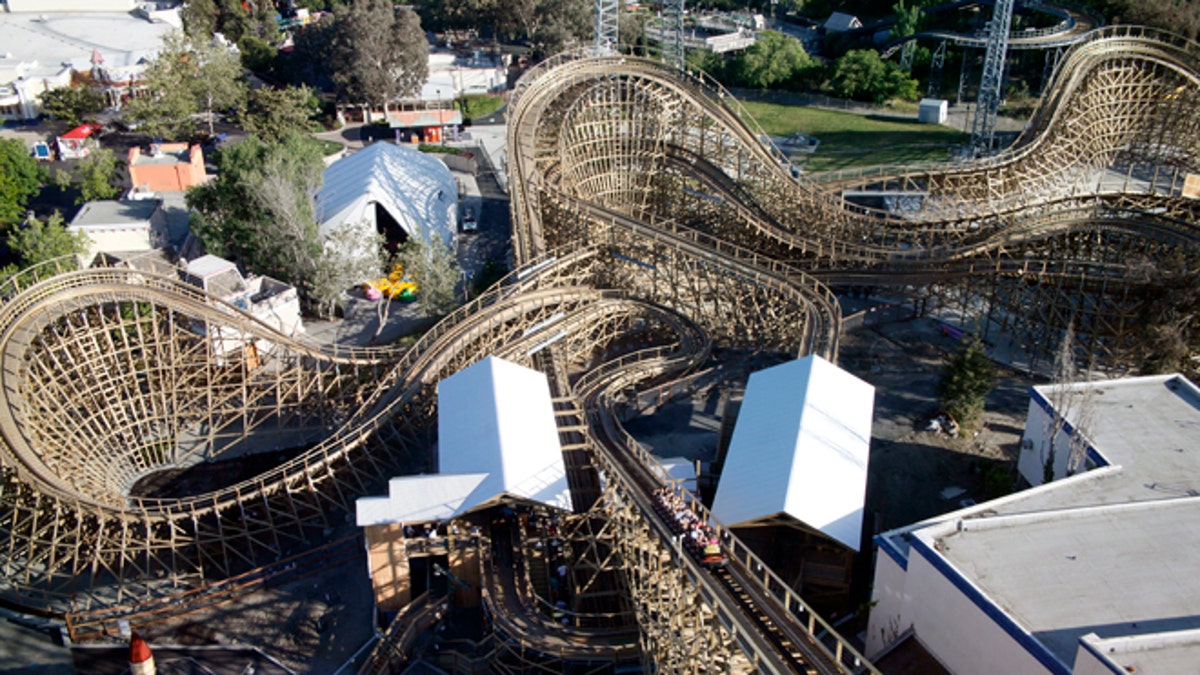 This summer seems to be the season of the wooden roller coaster, as the Gold Striker is yet another wooden roller coaster that blasts stereotypes out of the water. The coaster ride begins with a steady climb up a chain lift hill followed by a 103-foot dive through a tunnel, a 80-degree banked turn and a bunch of dizzying twists. The coaster reaches speeds of 53 mph and a height of 108 feet.
Price: Adult single-day ticket purchased online, $45.99