7 tricks for getting gas for less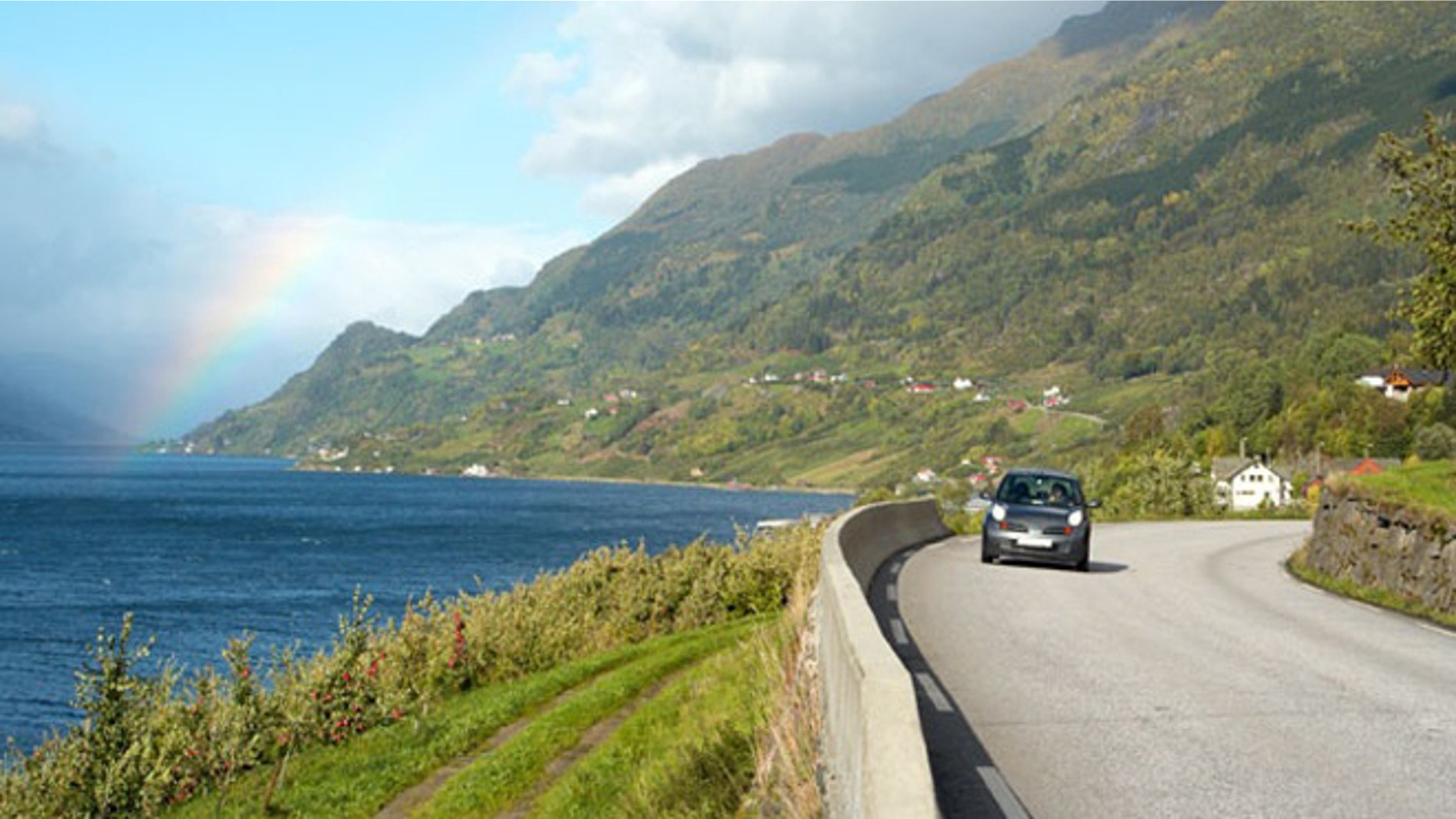 Don't let the price at the pump get you down. These seven tips can save you as much as $11 a fill up.
With gas prices hovering around $4 a gallon, every trip to the gas station is a pain in the wallet. And that's just for the commute, forget about road trips. That's no reason to stay home, though. There are lots of ways to save on the amount of fuel your car uses (obeying the speed limit, keeping your car tuned). And lots of ways to save at the pump. From high-tech helpers like websites and apps to why you can now use green instead of plastic to cut down on your gas bill, these seven strategies will help you cut down on gas prices and get you out on the road.
Track Gas Prices Across the Country
Fuel prices across the country can differ by as much as 25 percent. Before even planning your vacation, check out the Gas Buddy's Heat Map, where you'll see just how stark the difference can be. A trip that starts in St. Louis and passes through the Ozarks, Memphis, and southern Kentucky will see fuel prices averaging $3.00 per gallon. Head north instead to Madison, WI, Chicago, and Michigan beaches, and you'll be shelling out upwards of $3.70.
The Savings: $11 per tank*
Get Out of Town
It may sound counterintuitive, but sometimes driving further to find gas actually saves you money. Some Americans in border states actually drive to Mexico to fill up their tank, thanks to government-regulated prices. Going to another country is a bit drastic, but sometimes it pays to leave the city limits. Filling your tank near downtown Seattle might run upwards of $4.00 per gallon, for example, whereas just 20 miles down the freeway you'll find plenty of stations charging $3.50 or less. This strategy's a no-brainer, especially if you're already heading out of town.
The Savings: $8.50 per tank*
Go Low Octane
Unless your car specifically requires high octane fuel, you may not need to spring for the additives. Consult your vehicle's owner's manual before pumping the high-grade-as long as premium gas is "recommended" but not "required," your car probably won't experience any (noticeable) performance hiccups. And with spreads between regular and premium gas running $.20 and $.40 per gallon these days, savings add up fast.
The Savings: $6.80 per tank*
Get the App for That
When driving through unfamiliar territory, mobile apps can be your best friend. The iGasUp app ($0.99) lists ten stations nearby with the least expensive gas, along with driving distances and directions for how to reach them. If you're planning to fuel up later, you can search by zip code. The prices are constantly updated and entries are time-stamped for the more than 110,000 stations in the app's system.
The Savings: $6 per tank*
Sign Up for Credit Cards that Give you Cash Back
A growing number of credit cards offer cash back for gas purchases, but keep your eye out especially for those that award cash year round as opposed to during specific quarters. American Express Blue Cash Everyday has no annual fee and is one of the few programs that'll refund 2 percent of all your gas purchases, regardless of when and where. Discover's Open Road card gives you a 2% cash back bonus on the first $250 you spend on gas and dining per month (there's also no annual fee). For even higher rebates, cards affiliated with one particular company, such as Visa with BP, offer refunds of as much as 5 percent. Shell's Drive for Five card through Citibank saves you $.05 per gallon (up to 100 gallons) when you buy at least 45 gallons of Shell gas per month. Just be sure to read the fine print, and make sure there are enough branches in your area to justify the commitment.
The Savings: $3.00 per tank*
Get Perks from Membership Clubs and Grocery Stores
Membership clubs like Costco and Sam's Club around the country entice shoppers with branded stations pumping cheaper gas - usually about $.10 per gallon less than other stations in the area. Whether or not this actually saves you money once you factor in the $50-$100 annual fee depends on how much you drive. Experts caution you need to drive well above the national average of 12,000 miles per year to come out ahead (not taking into account member savings on bulk mayo and paper towels). If you're wary of annual dues, local grocery store chains like PriceChopper and Kroger have their own free rewards programs, which typically grant "points" for store purchases that can later be applied towards gas. At Kroger, you can earn 1 fuel point per dollar spent at the store, with 100 fuel points earing you $.10 off per gallon at the store's gas pumps and participating Shell stations. Western Pennsylvania's Giant Eagle chain's fuelperks program gives you $.10 off per gallon when you spend $50 on groceries.
The Savings: $2.50 per tank*
Pay Cash
It's widely known that merchants pay a fee to the credit card companies every time a customer uses a card to make a purchase. So basically, the store makes less money if you use a card than if you paid cash. This was the price of doing business, until an anti-trust case made it possible for stores to charge less if you paid cash-and gas station owners pounced. Now you can see signs that list two prices-cash or credit/debit-and signs advertising the Cash Price. While savings vary depending on the station, discounts can run upwards of $.05 to $.10 per gallon or more. Independent stores were the first to start offering the dual pricing, but chains are getting in on the action as well and typically offer the cash price if you are using their credit card.
The Savings: $1.50 per tank*

*Calculated savings based on a tank size of 17 gallons