7 spiritual spots to commune with nature
In this fast-paced world, aren't we all looking for a place where we can catch our breath and renew ourselves? Sometimes a beautiful view in the middle of nature is the best refresher.
Here are seven amazing places, some that may surprise you, that are known both for their spiritual healing and for their ability to connect you with the mysteries of Mother Nature.
1. Sip the Air in the Alps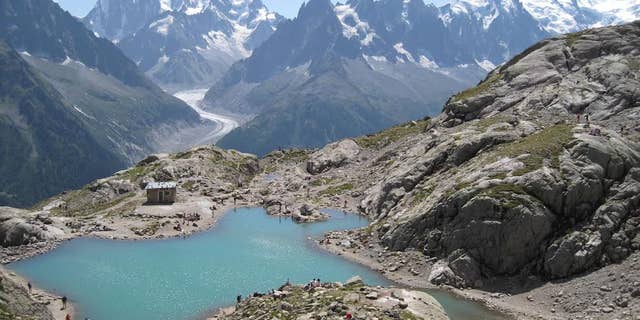 So many artists and writers have told of escaping to the mountains to revitalize themselves and quiet the soul. We can't imagine a better mountain view than the Alps, where snowcapped peaks dot the skies and wildflowers cover the earth below. Picturesque Alpine villages provide a snug respite from the staggering climbs above and offer comfort food to satisfy your hunger. Plus, is there anything more refreshing than sipping mountain air?
Headwater, an English company known for group walking and biking tours, has the perfect trip that gives you an Alpine escape while immersing you in the natural beauty of the region. On their 10-night High Alps Walk through France and Switzerland, they provide you with the map and route, and you journey by day along footpaths through meadows and woodlands, past lakes and waterfalls, to your next hotel – all at your own pace.
Along the way, conquer the two highest peaks in the Chablais, catch sight of the Matterhorn and Mont Blanc and keep your eyes open for the wildlife all around you, from red deer and ibexes to eagles and falcons. More than 1,200 species of wildflowers also call this region home, making it a true feast for the senses.
2. Meditate in India
With its connections to Hinduism, Buddhism and even Catholicism, India is known as one of the world's most spiritual destinations. From temples to palaces, pilgrimage sites abound, and there are many opportunities to commune with nature – from the Ganges River, which serves as the spiritual heart of Hinduism, to its mountains, forests and trees.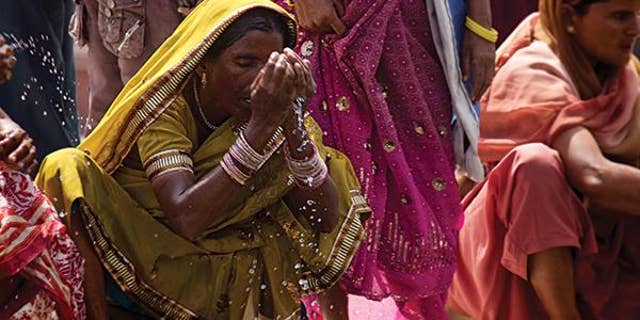 If you'd like an organized getaway to India, G Adventures offers a 15-day excursion that combines many of the country's most spiritual stops with natural activities. The trip includes an opportunity to meditate at the famous "Bodhi Tree," where it is said Buddha gained enlightenment; attend an evening Aarti, a Hindu ceremony that involves the waving of lighted wicks; and visit the home of Mother Teresa.
Natural opportunities include sailing down the Ganges and camping along the shore, whitewater rafting at Rishikesh and a ferry ride along the Hoogly River.
3. Bask in the Black Hills
Closer to home is a spot that may surprise you for its spirituality, simplicity and beauty: the Black Hills of South Dakota. For many, this area brings to mind the annual motorcycle rally in Sturgis, but these hills offer a lot more than revving engines.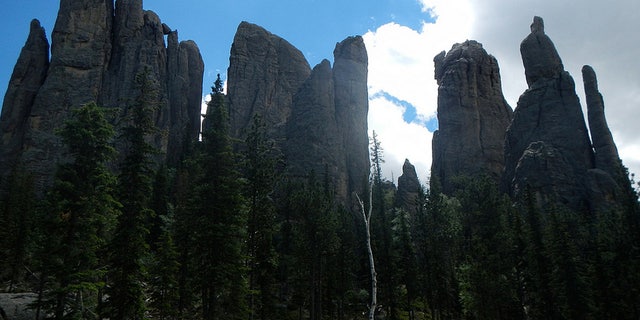 In South Dakota you'll find the wide-open spaces of prairie land you need to clear your mind, surrounded by mountains, wildlife, and beautiful monuments that take your breath away. Here you'll find the sixth largest cave in the world, as well as the jaw-dropping Mount Rushmore and Crazy Horse monuments.
"The Black Hills of South Dakota invoke the spirit of the West," says Dan Austin, president of Austin Adventures. "The Black Hills themselves are extremely peaceful -- you're by yourself on the Mickelson Trail taking it all in, and you're connecting to spirits of Western history." The company's six-day Black Hills to Mount Rushmore biking and hiking trek leads you through this oasis, following an abandoned railroad, traversing bridges and rock tunnels, meandering through the Wild West town of Deadwood and exploring Wind Cave.
4. Get Happy in Bhutan
If you need to rediscover joy in your life, Bhutan, in the Himalayas between China and India, is the place for you. In this Buddhist country, they measure "gross national happiness" instead of profit. AdventureWomen founder Susan Eckert describes it as a "modern day Shangri-La."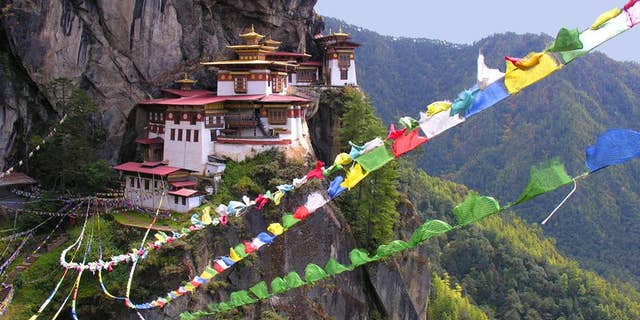 The company, which specializes in trips for women traveling solo but with the support of a group, offers a 15-day journey into this land of happiness in October. You'll stop by monasteries, see the largest statue of Buddha in the country (three stories high and filled with 125,000 smaller Buddha statues), witness prayer flags atop mountains and bridges that transmit prayers to the gods, visit a temple that has become a pilgrimage site for couples looking to conceive, and more.
The trip also includes a hefty dose of the natural side of Bhutan, with opportunities for bird-watching, spotting some of the country's more than 2,000 varieties of flowering plants and a chance to see the rare and endangered black-necked crane.
5. Harness Energy in Sedona
Sedona, Ariz., is a definite stop for the spiritually minded. The towering red rocks are stunning, and the area is known for its location along magnetic fields, which create centers of energy, or "vortexes." Located at Airport Mesa, Bell Rock, Cathedral Rock and Boynton Canyon, the vortexes are said to be conducive to prayer, meditation and healing. The area has several companies that offer Jeep tours to these spiritual centers.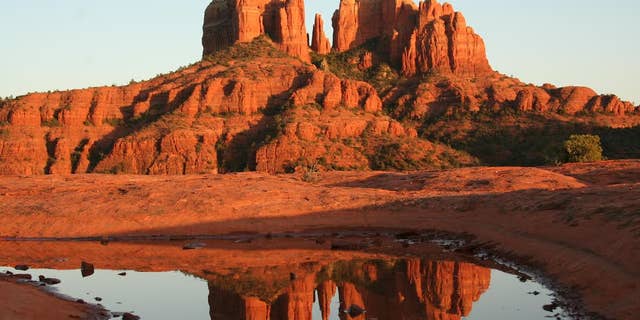 Another uplifting and beautiful site is the Chapel of the Holy Cross, a Catholic church built into the red rocks in 1956. It juts out on a rock 200 feet off the ground and is surrounded by stunning scenery and blue skies. One of the nearby rock formations even resembles the Madonna and Child.
Hiking, horseback riding and mountain biking are great activities that help you fully appreciate all Sedona has to offer. Three low-intensity hikes with outstanding views are the Bell Rock Pathway, Mystic Hills Trail and Herkenham/Centennial Trail. There are also plenty of bike trails, including a new path along the Red Rock Scenic Byway.
6. Conquer Mount "Kili"
What could be better for the soul than conquering the highest freestanding mountain in the world? Tanzania's Mount Kilimanjaro, which lets you see more of the earth's surface than anywhere else, is quite a journey. But what a feeling when you reach the top!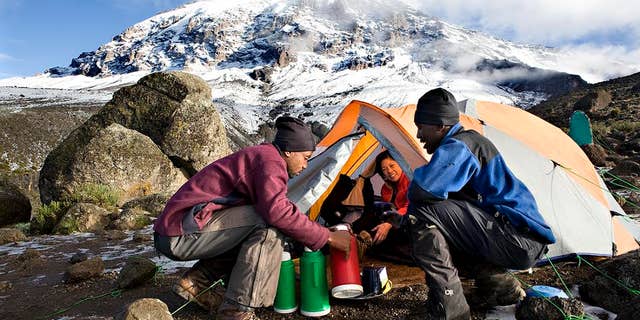 Because it's hard to reach the summit without help, Wilderness Travel offers a trip centered around this goal. They take a less-traveled route up Mount Kilimanjaro to increase your likelihood of making it to the top. Not only is the trail less populated, but they give you seven days to acclimatize as you climb. Along the way you'll walk through forests, past a crater and marvel at the view of the African plains below. Watching a sunrise from atop Mount Kili just may be the best thing you'll ever do!
Once you've met with success, you get to celebrate post-climb with a 4-wheel-drive safari through Serengeti National Park.
7. The Spiritual Side of South America
Peru's Machu Picchu, with its ancient ruins and soaring peaks in the distance, is certainly one of the most mystical sites on earth. But it's not the only spiritual spot in South America.
Globus Journeys has a great trip, appropriately called the Spirit of South America, that takes you to many of the continent's spiritual places. Journey to the base of Rio de Janeiro's towering Christ the Redeemer statue and marvel at the panoramic views; relax on the world-famous beaches of Rio, where Pope Francis recently visited during the annual World Youth Day; stop at the burial site of Eva Peron in Buenos Aires; relax on an Argentinian estancia (ranch); see several monasteries and take in the monstrous Iguassu Falls in Brazil, which the company describes as "hypnotic."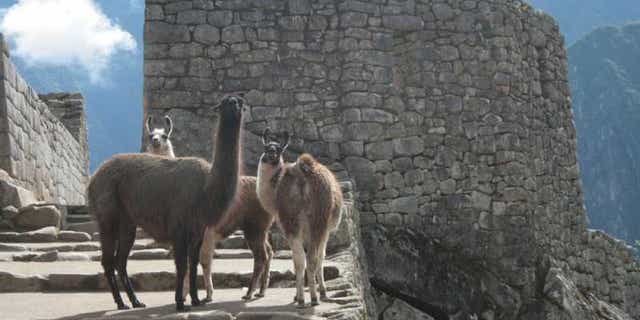 You'll also get to immerse yourself in the ancient ruins of the Incas at Machu Picchu, as well as the site of Puca Pucara and the Temple of Sacsayhuaman, where a local shaman will perform a Mother Earth Ceremony, thanking Mother Earth and asking for good health and safe travels.