7 most bizarre theme parks on Earth
From adrenaline-pumping roller coasters to life-like interactive rides, Americans love big amusement parks. But if yet another turn on the Scrambler or ride on the swinging pirate ship is leaving you yawning, we've got some more interesting theme parks around the world that give "theme" park an entirely new meaning.
1. Summer Lovin'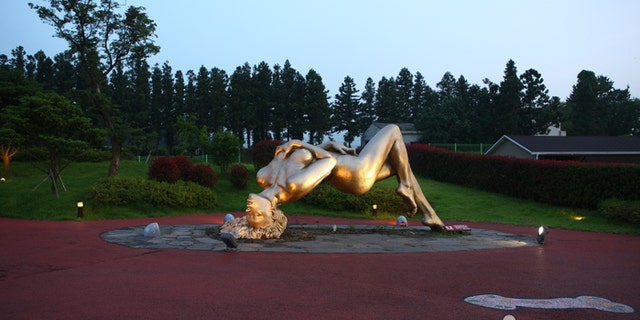 In South Korea, amorous couples and curiosity seekers head to the famous Jeju Love Land amusement park located just 10 minutes from the Jeju International Airport in Jeju. For the 18-and-over crowd, visitors can get their fill of all things conjugal as they take in the 140 sculptures and collectables representing humans in various sexual positions. The park's website describes the location as a "humorous sexual theme park where sexually-oriented art and eroticism meet," and recommends visiting during both the day and night to complete your experience.
If you need a break from all the erotic art, stop by the glass-dome restaurant, outdoor café and art shop, just in case you want to take home a piece of one of these beauties as a souvenir. They even offer a recreation area for kids younger than 18, while Mom and Dad take in the park. You might just want to blindfold them on the way in.
2. A Child Size Village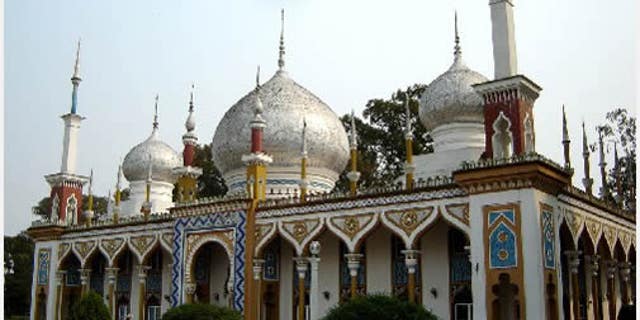 Ever feel like the world is just too big? Well, Argentina has shrunk it down to child-size scale at The Children's Republic, or Republica de los Ninos, theme park in city of La Plata Partido. Designed for kids to explore and learn about democracy, the park has a parliament, government house and courthouse where kids can do everything from elect members of congress to secure a bank loan.
Inspired by the tales of Hans Christian Andersen and the Brothers Grimm, it also features castles, palaces, public buildings, a pier, a farm, a sports area, chapel and a train that travels throughout the park. According to its website, Walt Disney visited La Republica in 1950 and was inspired to build the original Disney Land in California.
3. Stalin's World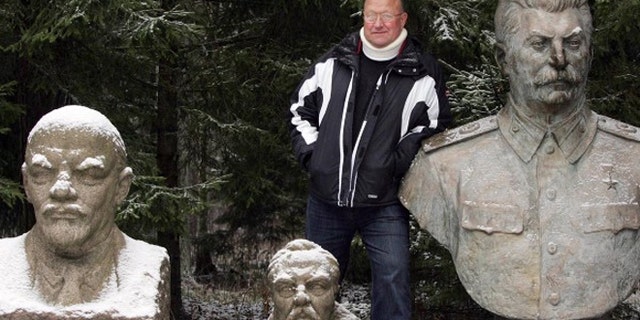 Grūtas Park, nicknamed "Stalin's World," is a sculpture garden in Lithuania filled with Soviet-era statues and artefacts. Opened in 2000 after the fall of Communism, the park's collection gives a snapshot into that country's five decades of Soviet rule. There are about 100 imposing stone statues, as well as curios, documents, newspapers, posters, video footage and audio files illustrating Soviet propaganda. Marching music blasts from speakers perched on imitation Gulag watchtowers and wooden walkways meant to resemble those in Siberian prison camps take visitors from one exhibition to the next. Next to all of this is a children's merry-go-round, a restaurant that severs themed food, like the "Goodbye Youth" chop, and a small zoo.
4. A Refuge for Little People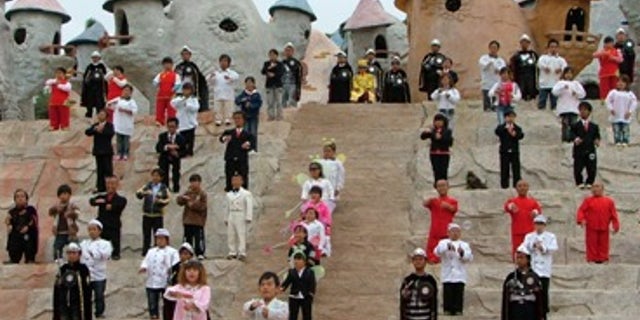 Another small themed park is China's Dwarf Empire. Located in the country's southwest Yunnan Province near Kunming, the park employs some 100 little people who perform, run restaurants, act as tour guides and make crafts for sale, according to the state-run China Daily. There's even a king, and a village of cottages that are sized appropriately for the residents' heights.
While the park seems like the most exploitative amusement park on Earth, according to the China Daily, 70 percent of the theme park's employees used to live "a vagrant's life or stay holed up at home," so the park is reportedly providing them with a stable income and a place to live.
5. Get Your Dig On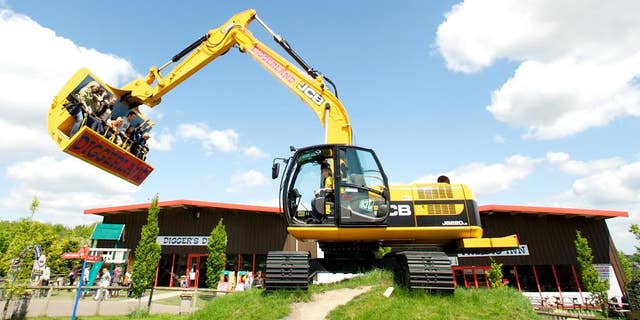 Who doesn't love to dig in the dirt? At this theme park you can dig all you want with all manner of machines and tools –and we're not talk just the kiddy stuff. Created by an executive of H.E. Services -- the largest supplier of digging machinery in Europe -- after watching kids' fascination with their machinery, Diggerland lets you operate dump trucks, diggers and other full-size construction machinery, while also enjoying more traditional theme park rides all with a construction bent.
Currently there are fours parks in the U.K., including Kent, Durham, Devon and Castleford in Yorkshire. A fifth park is coming to the U.S. in New Jersey this May. Rides include searching for buried treasure using a digger, another called the the Spin Dizzy which spins you around on a large crane, a Land Rover Safari, the Dig-a-Round merry-go-round, go karts and more. Our favorite? The giant 6-ton digger. We know a few little boys and girls who would love to give it go.
6. Go Dutch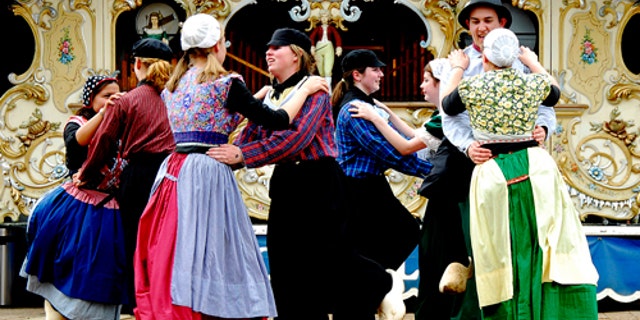 No need to jump across the pond to the Netherlands for a Dutch fix. Dutch Village, a theme park in "Holland," Michigan, lets you step into the Netherlands while enjoying classic family fun. Experience Dutch cheese making using old world equipment, watch a wooden shoe carving demonstration, take a spin on the Zweefmolen swing ride, slide down the wooden shoe, ride the restored 1926 Dutch carousel, watch Dutch dancing and more.
Throughout the park are buildings with authentic Dutch architecture, as well as canals, gardens, water wheels, and more that depict life in 1800s Holland. There are also plenty of shops with imports direct from the motherland like Delftware, Sinterklaas (Dutch Santa Claus), Black Forest Clocks and wooden shoes, of course.
7. Life in Miniature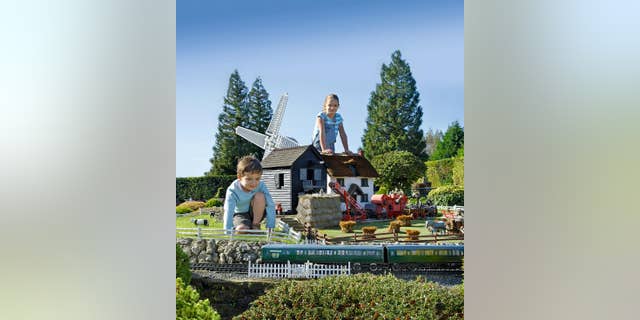 Just outside London is an amazing park billed as the world's oldest and original model village. Bekonscot is an adorable miniature town set across 1 ½ acres designed to resemble a 1930's English village. Feel like Gulliver as you traipse like a giant through the town, which features hundreds of miniature houses, 10 miles of model railway track and thousands of plants.
Bekonscot has six miniature villages each with their own character and highlights like a coal mine, castles, a zoo, cable cars, a working watermill and even a fox hunt. Check out the 3000 residents and keep your eyes peeled for the tiniest of details, many of which they've hidden, so don't be afraid to take a peek in a window or two.