Contrary to what you may have thought, "roughing it" is optional in America's national parks. If air conditioning and Wi-Fi are essential to your existence, if you prefer a bed under a roof to a sleeping bag in a tent, and if you'd rather eat mountain trout with blueberry butter than burgers and beans, then you should consider staying in a lodge in or just outside the park.
While some parks offer rooms and furnishings that are older than the 99-year-old National Park Service itself, others have accommodations that are as upscale and swanky as any luxury resort. Here are six that are well worth the stay:
1. Cavallo Point Lodge, Golden Gate National Recreation Area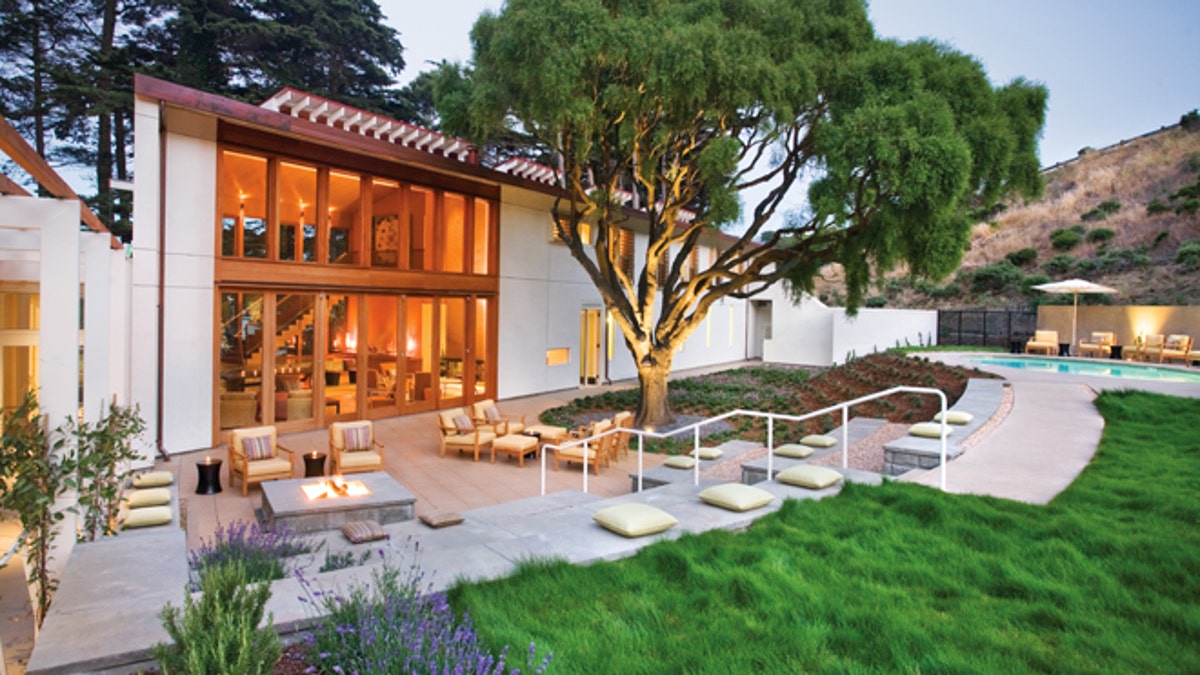 Most four-star properties don't start out as U.S. Army forts. This classy compound of refurbished military base structures and eco-friendly outbuildings sits in the shadow of the Golden Gate Bridge and in the middle of Golden Gate Recreational Area – home to more than 30 national park units. Accommodations range from the quaint and historic former officers' quarters to ultra-modern rooms that boast radiant heat floors, two-sided gas fireplaces and solar power. All rooms feature organic linens, flat-screen LCD TVs and mini refrigerators – rarities among national park properties. Other first-class perks include access to a fleet of Lexus sedans and SUVs, yoga classes in what used to be the chapel, treatments in the on-site spa (ranked No. 4 in the U.S. in Travel + Leisure's 2014 World's Best Awards) and culinary classes in the lodge's state-of-the-art cooking school. $349 - $909
Tip: Take advantage of the complimentary daily guided nature hikes and history tours available exclusively for guests.
2. Izaak Walton Inn, Glacier National Park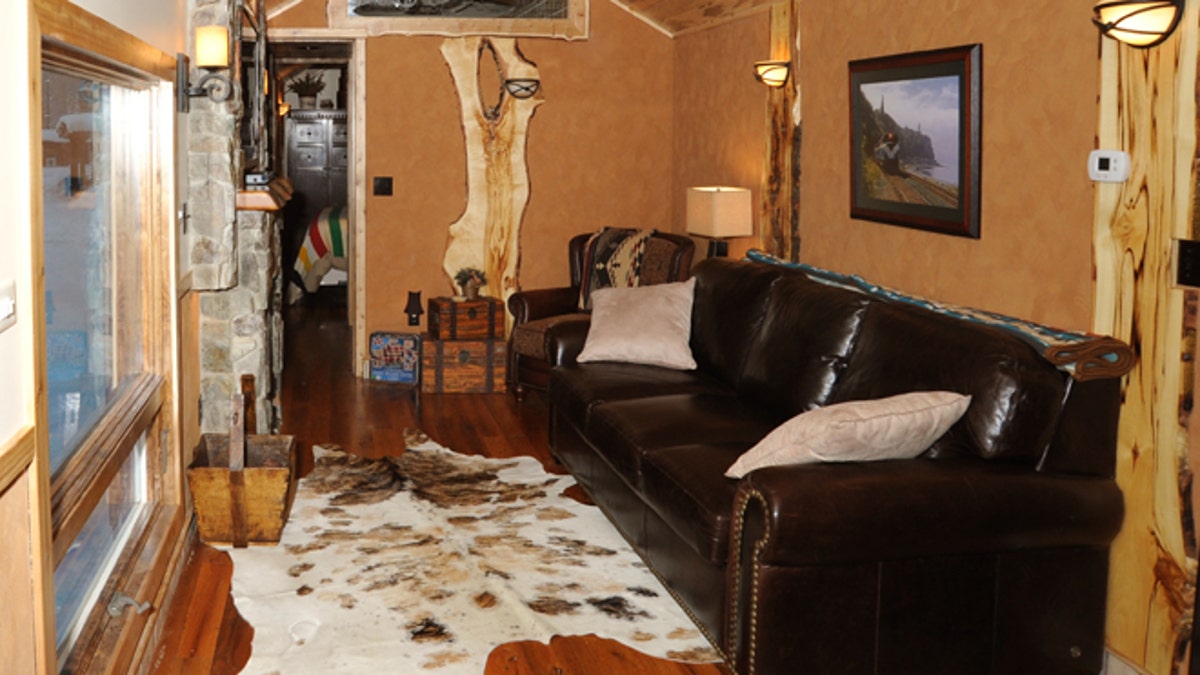 How do you turn a rusty, historic locomotive into a luxurious retreat? Add cedar wall accents, 400-year-old oak flooring, scenic skylights and elements like a leather sleeper sofa, 46-inch LCD TV, stone fireplace, antique wardrobe and a well-appointed king bed. The Great Northern Locomotive is just one of eight refurbished luxury railcars visitors to Glacier National Park can reserve at this family-owned inn. Each railcar and caboose is unique; some come with full-sized kitchens and comfortable cupolas, while others boast feather-top beds and private decks. Deluxe motor coach tours depart from the inn four times a week and head north to the park's east entrance. Train aficionados will appreciate the on-site railroad-themed gift shop and the fact that the property is conveniently located on Amtrak's Empire Builder Line. $189 - $380
Tip: If you're arriving via Amtrak, reserve your rental car through the front desk at least two weeks in advance.
3. The Ahwahnee Hotel, Yosemite National Park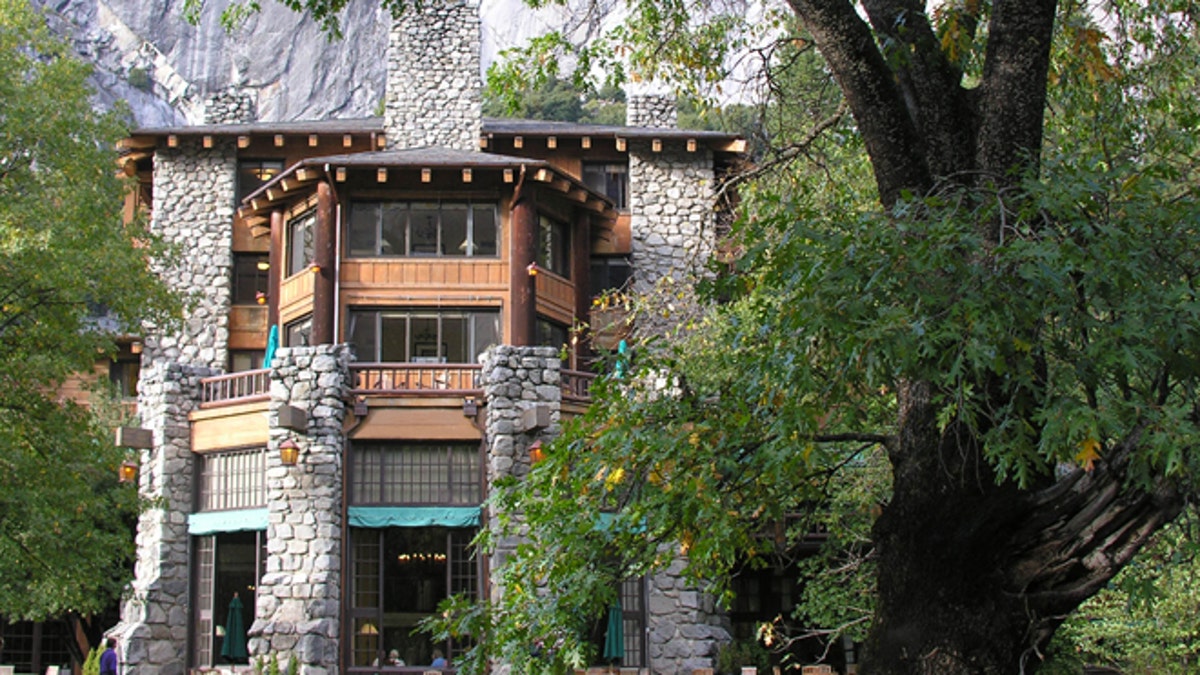 Designed during the Roaring Twenties to meet the needs of "affluent and influential" travelers, the Ahwahnee has managed to retain its old-world charm and still appeal to the 21st century park visitor. Unlike other national park properties that were built in the same era and have yet to embrace modern amenities, the Ahwahnee earns its AAA Four-Diamond status by treating its guests to air-conditioning, pillow-top mattresses, refrigerators, flat screen TVs and a year-round heated outdoor swimming pool. One of the hotel's junior suites features a four-poster canopy bed and is affectionately known as the "Queen's Room," because Queen Elizabeth II stayed there in 1983. American royalty has stayed here, too. Guests can envision Presidents John F. Kennedy and Herbert Hoover standing on their balconies viewing Yosemite Falls, Half Dome and Glacier Point. $300 - $458
Tip: Don't stress about parking. Perks include complimentary valet service and an electric vehicle charging station with two chargers.
4. Crater Lake Lodge, Crater Lake National Park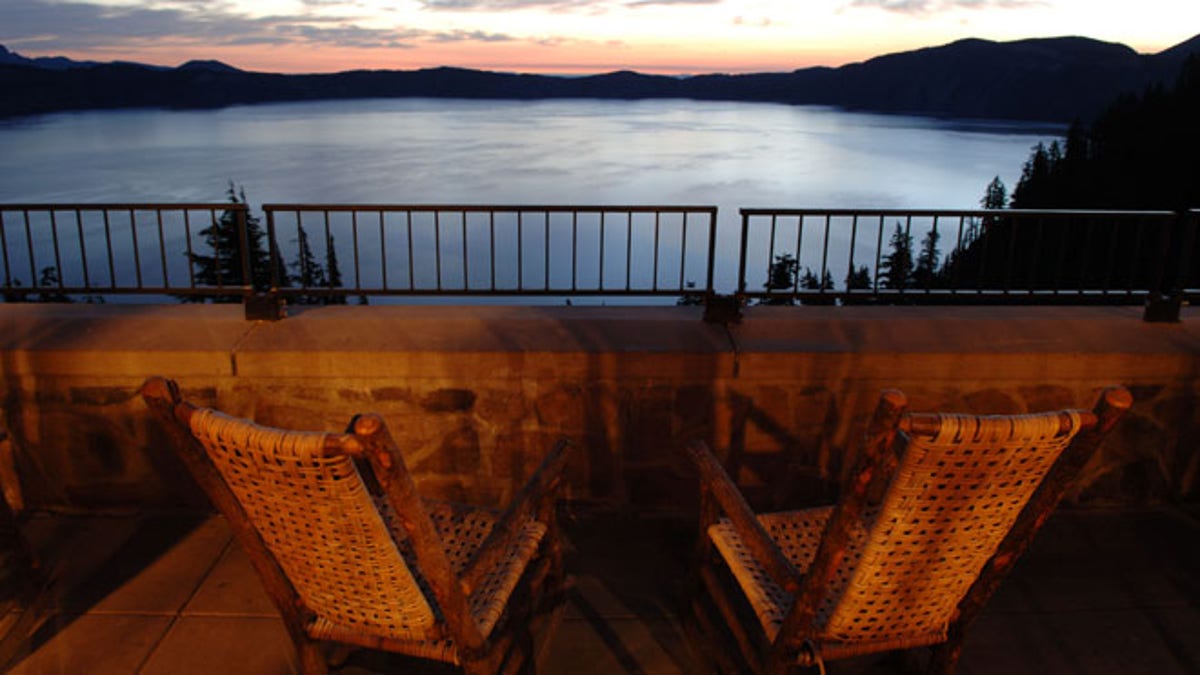 Very few hotel descriptions lead with "Situated on the rim of an extinct volcano," but that's the case at Crater Lake Lodge in Oregon, where luxury comes in the form of rim-view rooms that feature unforgettable vistas of North America's deepest, and perhaps bluest, lake. The corner rooms and the two-story lofts are highly coveted, but most guests end up spending the majority of their indoor time curled up by the stone fireplace in the Great Hall. Operated by Xanterra Parks & Resorts, the 100-year-old lodge is serious about sustainability: The on-site restaurant features dishes that contain fresh herbs and produce grown in its greenhouse, and it looks to local producers for ingredients that can't be sourced within the national park. $169 - $295
Tip: Want to see the Wizard? Request a room on the lodge's west end, which has better views of the lake's mysterious Wizard Island.
5. Greyfield Inn, Cumberland Island National Seashore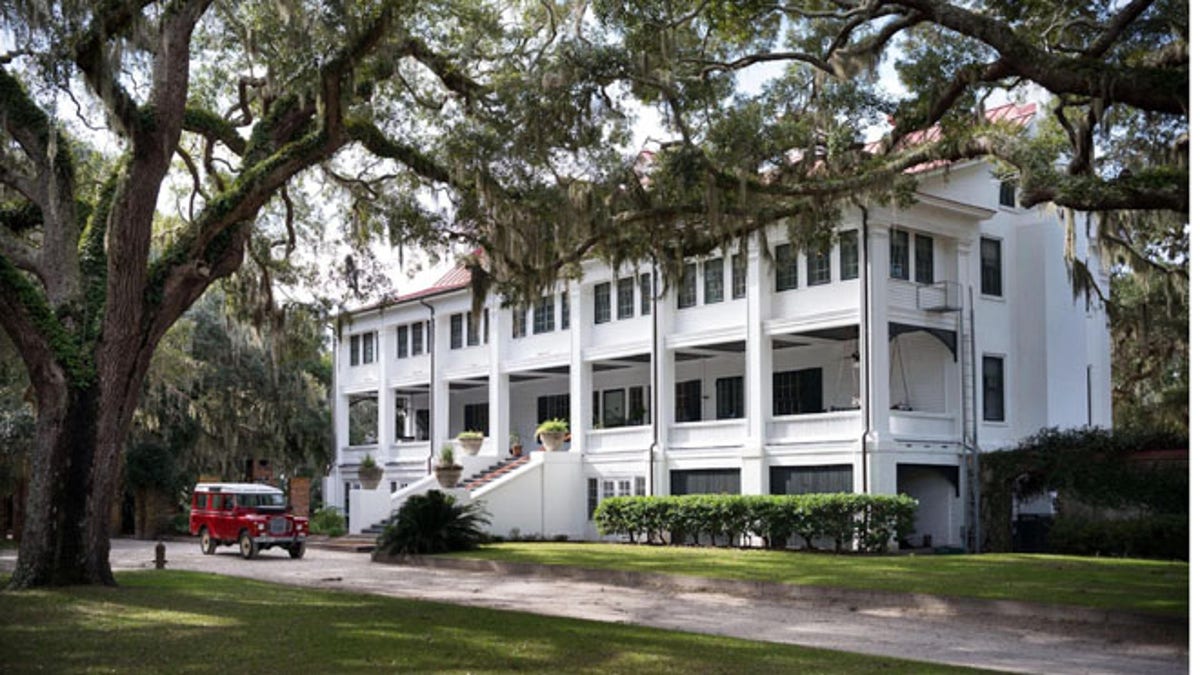 This elegant island escape off the southern coast of Georgia may be the only national park property that requires men to wear jackets at dinner and recommends ladies dress in formal attire. Part of the property's high society vibe dates back to 1900, when members of the Carnegie family unofficially ruled Cumberland Island and commissioned the construction of Greyfield. Today, guests pay premium rates to stay in this serene, romantic setting, where rooms are appointed with mahogany furniture and where every detail –from the luxurious Matouk linens to the L'Occitane bath and skin care products – is meticulously put into place. Herbs and produce grown in the inn's garden and honey from the property's bees appear in many of the meals, including the famous Saturday Night Oyster Roasts, prepared by a culinary team that includes a Top Chef alum. $495 - $635
Tip: Borrow one of Greyfield's bicycles and ride south to the Dungeness ruins, where park rangers say visitors have the best chance of seeing the island's wild horses.
6. Pisgah Inn, Blue Ridge Parkway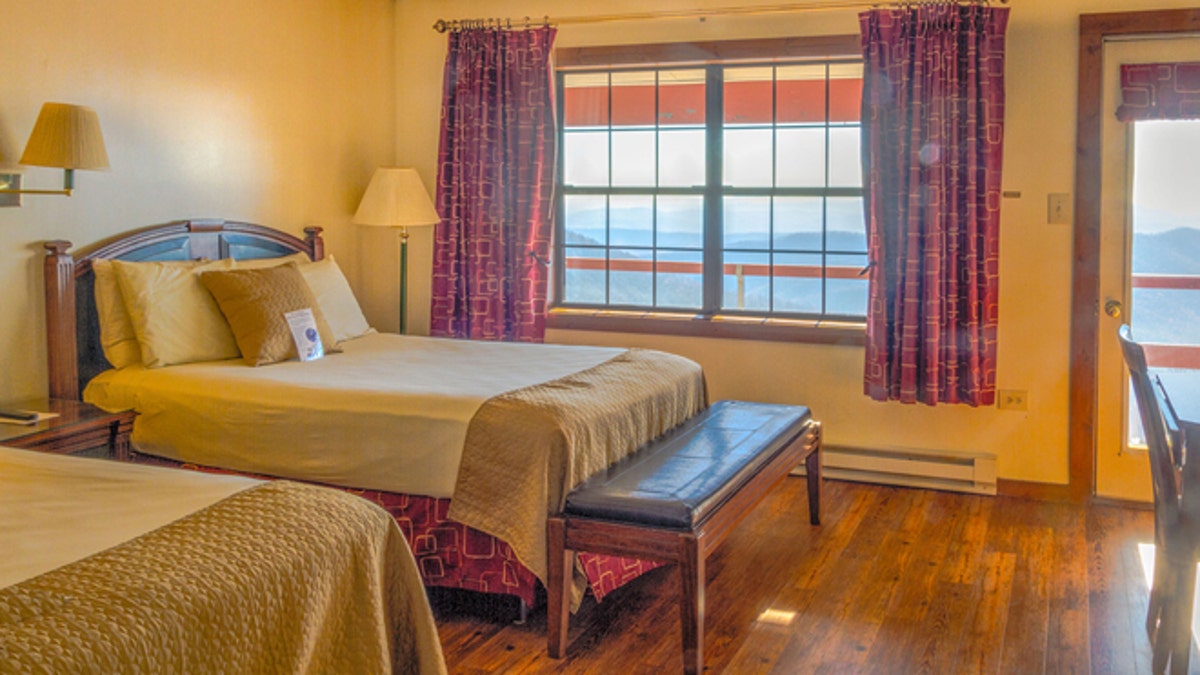 Recently voted "Best National Park Lodge" by USA Today readers, this beloved North Carolina inn is on the Blue Ridge Parkway – the second most visited national park unit, which include historical sites, national monuments, recreation areas and national military sites. All 51 rooms come with balconies and a pair of rocking Adirondack chairs, and they're designed to emphasize the 50-mile valley views. Though the property dates back to 1964, guests benefit from what most national park property managers would consider upscale upgrades: solar panel and LED lighting installations, satellite TV and free Wi-Fi. And then there's the dining: The walnut-crusted fresh mountain trout with blueberry butter attracts out-of-staters who wait in line to score one of the restaurant's coveted window seats. This place has some of the best entrees on the 469-mile-long parkway, and at an elevation of 5,000 ft., it serves them alongside mile-high views. Rates from $138 - $250
Tip: Since Pisgah Inn does not accept dining reservations and seating is first-come, first-served, arrive early and be prepared to relax on the porch and take in the scenery while you wait.