6 hotels that partner with farmers markets
Fall is when farmers markets across the country are in full swing, hawking heirloom tomatoes, golden beets and, all grown within a few miles of the market and selling at rock-bottom prices. And for those who love to shop at farmers markets, it doesn't get any better than staying at a hotel that gets you there in style and folds in a few perks, like a market tote, a signed cookbook or a tutorial in how to cook a meal with your purchases.
From Wall Street to Wisconsin, here are some places that bring the asparagus to you.
1. Andaz Wall Street, New York City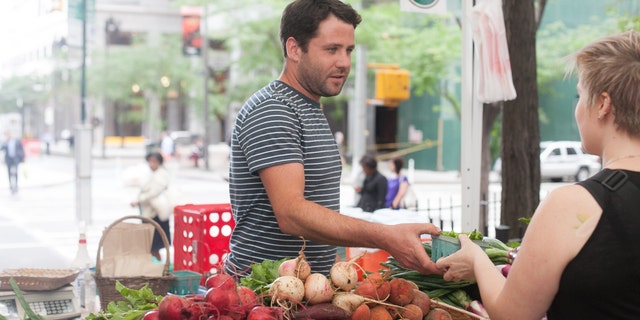 A boutique hotel in Wall Street, Andaz Wall Street released a new offering this summer: a farmers market in its plaza. Executive sous chef Victor Cruz was instrumental in launching the market, which was a year in the making and will continue every Thursday from 11 a.m. to 6 p.m. through mid-November. Staying at the hotel means biting into the farm-fresh benefits, whether they're sprigs of rosemary or stalks of rhubarb, as many of the market's farmers supply the restaurant. Residents and workers in lower Manhattan can cash in on the fun, too, through Community Supported Agriculture memberships from Z Food Farms, available for pick-up at the hotel.
2. Hotel Lincoln, Chicago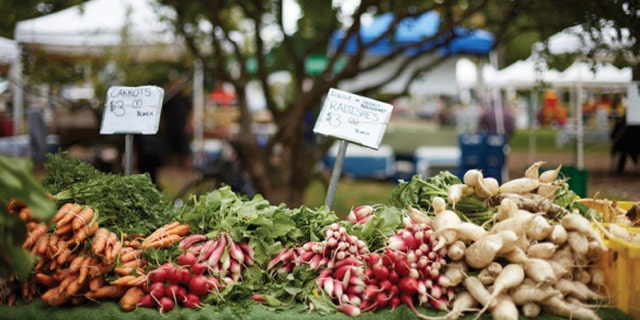 Directly across the street from the 2-year-old Hotel Lincoln is Chicago's most vibrant farmers market. Green City Market in Lincoln Park attracts locavores on Wednesdays and Saturdays from 7 a.m. to 1 p.m. With the "Taste of Green City Market" package – available through Oct. 25, the market's last day – you get a canvas tote bag to fill with veggies, a tour of the market by its executive director (through the end of September only), $20 in market tokens and a copy of the new Green City Market Cookbook signed by celebrity chef Rick Bayless, who wrote the foreword. Generate some cooking ideas over a meal at Perennial Virant, the hotel's ground-floor, farm-to-table restaurant, with Michelin-star chef Paul Virant at the helm.
3. Hotel Madera, Washington, D.C.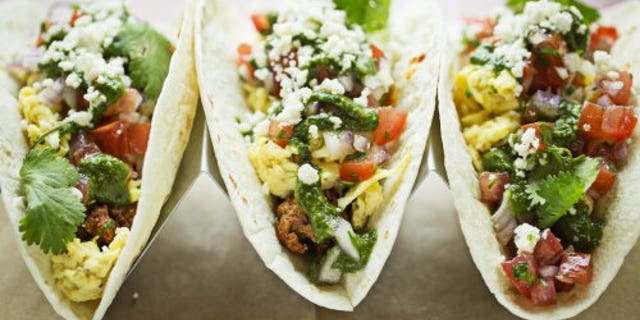 Dupont Circle gets a new twist for Saturday night stays with Hotel Madera's "Farm to Table to Bed" package, which connects guests with the local farmers market, held Sundays from 9 a.m. to 2 p.m. through December. Check in on Saturday and receive a Sunday brunch for two (featuring produce sold at that day's farmers market) at Firefly, the hotel restaurant; a welcome amenity of herbal soap crafted at a local farm; a seasonal market-shopping guide; a reusable tote; and $10 for shopping at the market. Linger longer on Sunday with a 2 p.m. checkout. Ten percent of proceeds from this package go to FRESHFARM Markets, all in the D.C. area.
4. Concourse Hotel, Madison, Wis.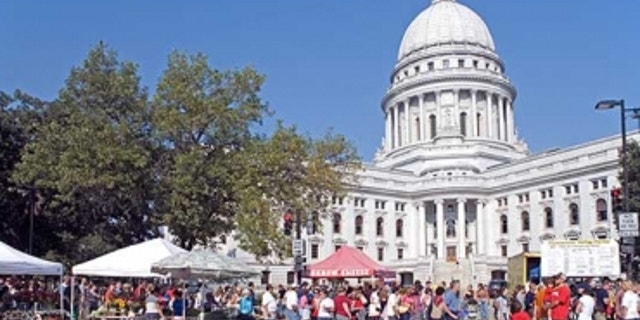 Shop at Dane County Farmers Market, the nation's largest, and stay at the Concourse Hotel a few blocks away. The market is held Saturdays from 6 a.m. to 2 p.m. through Nov. 8
. The Concourse's "Friday Farmers Market" package includes two coffees to go, $20 to spend at the Dayton Street Grille or The Bar or for room service, two insulated shopping totes and a complimentary continental breakfast. Stays must be over a Friday night, so as to take advantage of the market on Saturday morning.
5. The Cliffs Resort, Pismo Beach, Calif.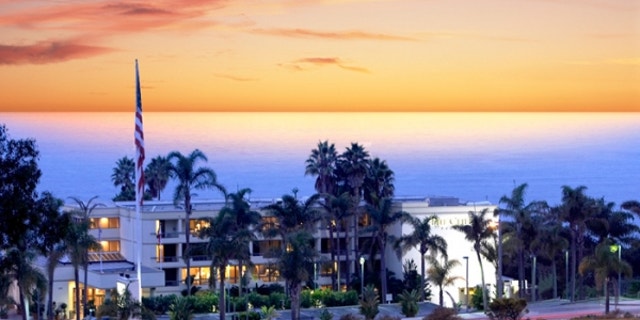 California-coastal cuisine hums in any Golden State beach community, and one place that's terrific is the Thursday night farmers market in San Luis Obispo, running from 6 p.m. to 9 p.m. Check into The Cliffs Resort in Pismo Beach and book the "Thursday Night Farmer's Market" package for VIP perks. The package includes a tote for shopping at the San Luis Obispo farmers market; a full, cooked-to-order breakfast at the hotel; and transportation to and from the market, which means you don't have to fight traffic or hunt for a parking space.
6. Pacific Beach Hotel, Honolulu, Hawaii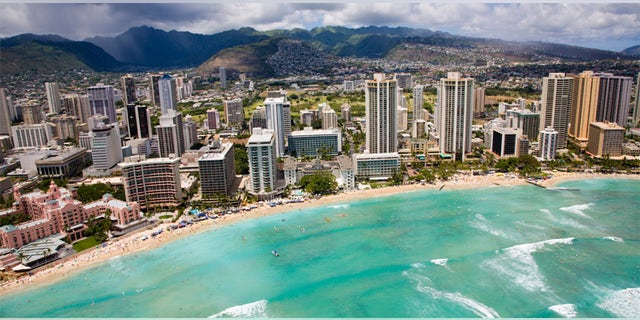 The Pacific Beach Hotel on Kalakaua Avenue in bustling Waikiki Beach rolled out its own farmers market at the end of July, held on Sundays and Mondays from 3 p.m. to 7 p.m. Twenty vendors sell a mix of market staples and unique varieties such as sea asparagus, Ono Seafood poke and Hawaii-grown coffee from Aikane Plantation Coffee Company. Representing some of the island's cultures – including Filipino, Hawaiian, Thai and Portuguese – the bounty is quite diverse. Among the unique foodie souvenirs are fresh-squeezed pineapple juice infused with mint and ginger, sold in a Mason jar crafted on the island, and honey from the North Shore infused with macadamia nuts.