5 things to do right now for holiday travel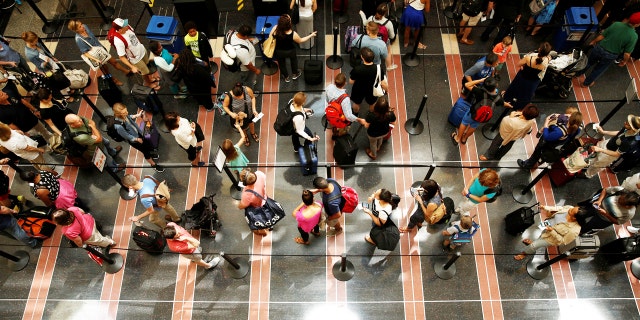 The holidays are coming. Are you ready? Here are five things you should do right now:
1. Book tickets very soon.
Bottom line: Book your airline tickets now.
Thanksgiving: During October, every day you delay will cost you an additional $2 per day (on average), and that's on top of the already high fares. Wait until Nov. 1, and this procrastination penalty jumps to about $4 per day. For Turkey Day travel, there are no last-minute deals so the longer you wait, the more you'll pay.
According to the latest data from FareCompare, procrastinating Thanksgiving airfare shoppers will lose out bigtime. The Wednesday through Sunday trip will cost, on average, $662 and is the most expensive combo to fly. The best value is a Thursday through Tuesday flight at $395 and the cheapest is a Thursday through Friday one-night stand at $367.
Christmas and New Year's: Right now is the perfect time to shop. Fares won't be cheap because we are talking about holiday travel, but you're in a good position, time-wise, to find the best of the not-so-great fares. For larger airlines, you'll want to purchase tickets at least three weeks to 30 days before departure, while the discount carriers give you a little more time. When in doubt, don't delay.
2. Join PreCheck.
Avoid the long lines during the holidays when airports are crowded and getting to the gate on time can be a real issue. The TSA PreCheck program costs just $85 for a five year membership, and it includes kids 12 and under when traveling with their parents. One of my employees told me she recently joined but her husband forgot to; nevertheless, on the four flights they've taken together since then, he was given PreCheck status, too. Tip: If you'll be traveling outside the U.S., I recommend Global Entry which makes getting through customs lines a breeze when you return-- plus, it also includes PreCheck.
3. Check passports.
If you'll be heading to Europe or the Caribbean or anywhere outside the U.S., check your passport now. I've heard story after story of travelers not discovering a passport had expired until it was pointed out to them by an airline employee – just as they're checking in for their flight.
--Adult passports: These are good for ten years
--Child passports (for those 15 and younger): These are only good for five years
--The new photo requirement: As of Nov. 1, the picture of you in a new passport cannot show you wearing glasses, they must be removed.
4. Plan the packing.
If possible, use a carry-on bag. It's usually free (most checked-bags include a $25 each-way fee), but it's also hard to lose a carry-on since it travels with you. Even better, it allows you to exit the airport quickly since you don't have to hang around the baggage carousel. If you must have a checked-bag and are traveling with, let's say, a family of four, share and consolidate so you're only using two big bags instead of four.
I recommend the sit & zip packing method which allows you to squeeze a whole lot into a little space by packing clothes in plastic zip bags and squeezing the air out.
But before you pack, make a list of must-haves and save the list in your bag upon you return. It should include:
--Charger cords for electronic devices
--Eye glasses, sun glasses, any medications or health-related items
--Snacks that are TSA approved
--Entertainment devices
Most of these things are self-explanatory but if you haven't flown in a while, you may be surprised to see entertainment on the list; that's because movie screens that drop down from the ceiling are no longer common. Sure, some airlines do have seatback screens, but more and more carriers want customers to rely on their own viewing platforms such as phones, tablets or laptops. Note: You bring the screen, and you'll likely pay a fee for the Wifi, too.
5. Update your contact info.
Be sure the airline has your latest phone and/or email contact information, it will be important if they need to notify you of delays or cancelations or even changed routes or departure times. You can add this information to your reservation at any time before you fly. Tip: Be sure to add the airport's phone number to your own contacts, too, and start following them on Twitter. If there are any problems with your flight, getting in touch with the airline ASAP will be extremely helpful. Some are even very responsible on social media.