5 science museums that will fascinate the whole family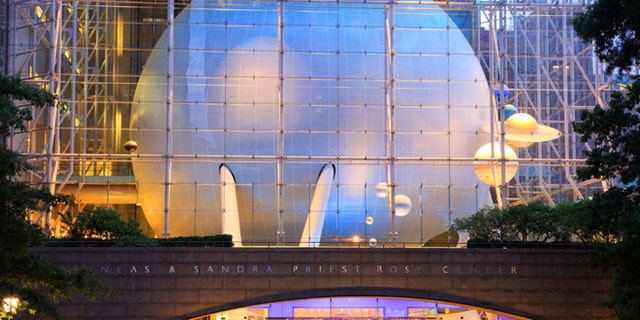 In my book, there's no better way to demonstrate how fun science is than a visit to a planetarium or natural history museum. Here are a few of my favorites.
Oregon Museum of Science and Industry in Portland, Oregon
The Oregon Museum of Science and Industry in Portland is one of my favorites. Its open, light-filled spaces are packed with hands-on activities that engage everyone from my three-year-old to me and my husband. Smaller hands-on science labs let older kids run the types of experiments that require goggles, good reading skills, and closer supervision from the museum's staff. A sunlit cafe serves healthy, kid-friendly food choices, many of which are made to order.
American Museum of Natural History in New York City
It's the largest museum of natural history in the world, covering four city blocks, and it's the perfect place to dive in deep on whatever interests your child. If you're visiting New York from out of town, consider forgoing a hotel in favor of a "Night at the Museum" sleepover. True, you'll sleep on a cot, but before bed you'll wear your kids out on a flashlight-illuminated journey through the museum's collection.
Explora in Albuquerque New Mexico
What impressed me about this museum, besides the gorgeous space, was how many of the exhibits appeared to be hand made from everyday materials. Inspired by our visit, we returned home and recreated many exhibits, including one that has endured three children over a span of five years (and counting)—a building set made out of PVC pipe, perfect for constructing large scale creations.
London Science Museum in London
Though the Science Museum in London has some great hands-on spaces, what really sets it apart is its historical collection. My kids and I thought it was fascinating to walk through collections that showcase how, for example, medical technology or farming technology has evolved over time, through to the present day. If your child is a budding inventor or loves to build, looking at early artifacts is a great way to see how people built things out of everyday materials in the days before the silicon wafer.
Exploratorium in San Francisco
I'll admit a bias in my abiding love for San Francisco's Exploratorium. It's the science museum I grew up visiting. This pioneering museum was one of the first to build its own exhibits that would allow visitors to explore and experiment with science on their own. Nearly every exhibit at the Exploratorium is built here, and the museum's long history has given its staff lots of time to refine exhibits and ensure that each one is engaging and enlightening.
More from Condé Nast Traveler
100 top cruise ships in the world
Great cities for architecture lovers
The world's best places to stay
The most luxurious first class cabins