5 quirky hotel stays around the US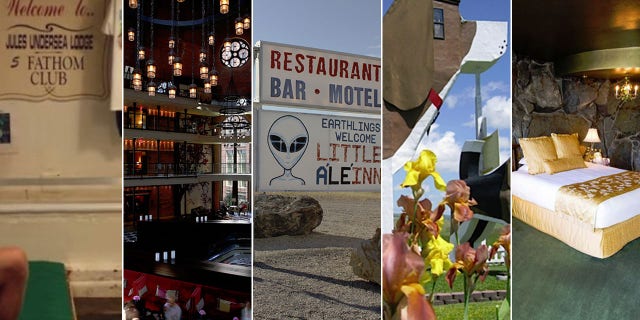 NEWYou can now listen to Fox News articles!
One of the best things about living in a country that is known for being a "melting pot" is that you not only get a blend of various cultures, but you get a melting pot of ideas, too. In the U.S., we are champions of turning our quirky ideas into successful business opportunities, and one industry that truly embraces this is the lodging industry. These days, with the advent of the sharing economy, you can truly experience this weird and wonderful world in which we live at these quirky locations.
Spend the night under the sea
At Jules' Undersea Lodge you can literally experience life under the sea. Jules' began as a research laboratory that was used to explore the underwater habitat of the continental shelf off of the coast of Puerto Rico. Now, the mangrove lagoon where Jules' is located 21 feet under the sea is a nursery area for many types of fish, including angelfish, parrot fish, barracuda, snappers and more.
Located off the coast of Key Largo, Fla., the undersea lodge is made up of three compartments and the air-conditioned living space has two private bedrooms as well as a common room. Each room has a 42-inch round window for viewing the underwater action.
Doing time in Boston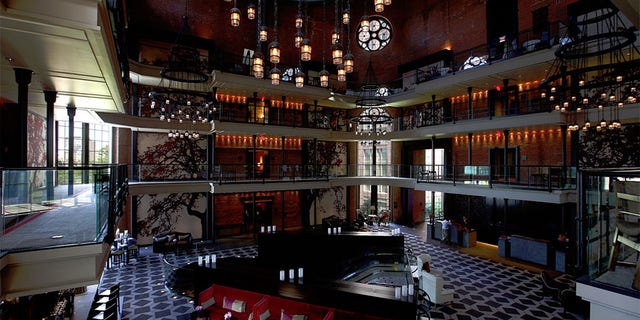 The Liberty Hotel in Boston may provide guests with the freedom to see the city's sights from a prime location in the heart of Beacon Hill, but it wasn't always the case. The former Charles Street Jail underwent a $150 million renovation to emerge as a high-end luxury hotel, however, it hasn't forgotten its roots. It's dark décor and ironwork hint at its penal past.
An Out of this world experience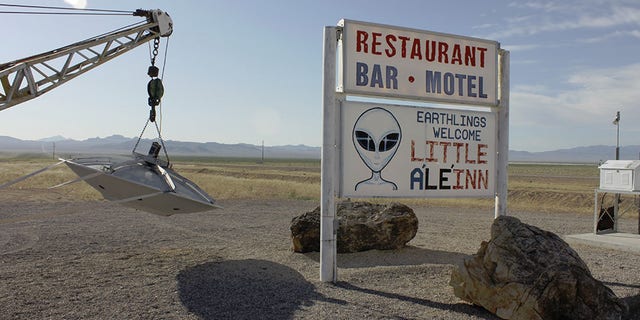 If you have ever thought that you are not alone in this world, the Little Al 'Le 'Inn is the place to find out. Located on the Extraterrestrial Highway on the way to Area 51, these quaint lodgings are one of the only places to stay in your search for life beyond this planet. It is truly the place to see and be seen in the world of alien life forms. The property features several rooms, a gift shop full of alien "artifacts," alien dining and a flying saucer outside.
For being out in the middle of nowhere, there are a suprising number of activities, from geocaching to Area 51 tours – and, if you're lucky, maybe even a UFO sighting or two.
Life in the dog house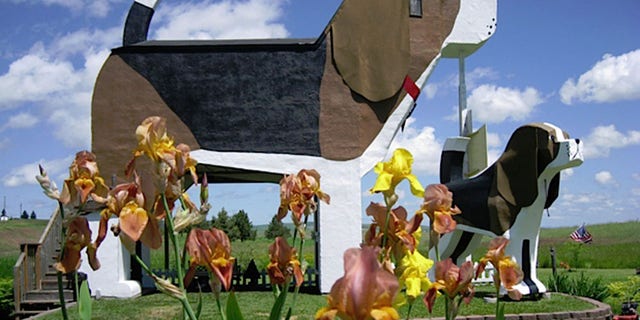 Have you ever dreamed of sleeping in the world's largest beagle? You can at the Dog Bark Park Inn, a bed and breakfast establishment in Cottonwood, Idaho. For dog lovers, this could be a dream come true as the hotel is decked out with canine-themed everything, from puppy-covered headboards to doggy-inspired throw pillows. But while it's all dogs all the time, visitors also rave about the homemade granola, fluffy towels, exceptional service and amazing views.
World of whimsy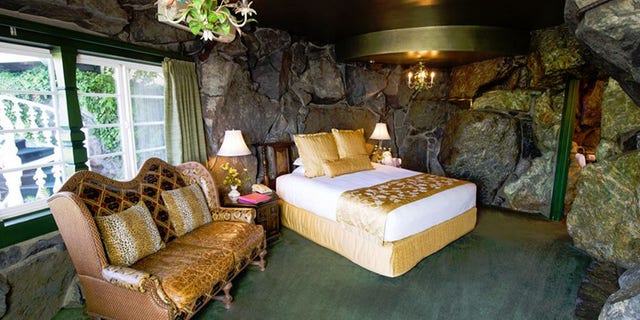 You are definitely going to want to check out each and every room at the Madonna Inn before you stay there because no two are alike. Each one has its own theme, from antique cars to Yosemite Rock and everything in between. Some rooms have a more casual take on a theme; the San Francisco room is decked out in red and gold, for example. But if your room is called "Rock Bottom" be sure you will be staying in a room that looks more like an underground cavern than a typical hotel guestroom.
More from TravelPulse
Get Ready For Sun, Sand and Cinema Again
Kill It With Tech: How To Stay Fit and Healthy While Traveling
5 Travel Items That Keep Thieves at Bay
4 Tips for How to Book a Cheap Hotel Stay this Holiday Season