5 questions you need to ask before booking your next flight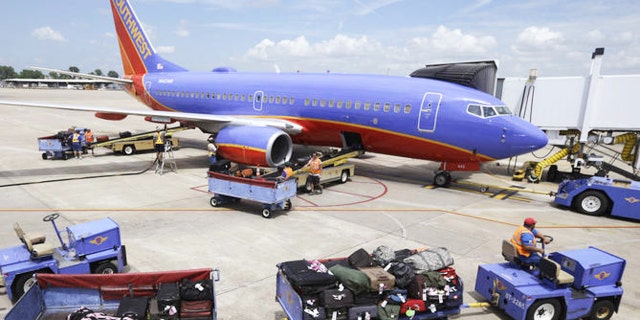 NEWYou can now listen to Fox News articles!
We all want airlines that are reliable, friendly, professional and cheap. But how to choose?
It seems like a best or worst airline list is launched every other week, and while some are thoughtful and well-researched, some may be less so.
Here are some questions you should be asking before booking a trip. A lot of the answers can be found in the U.S. Department of Transportation's monthly report from the Bureau of Transportation Statistics at bts.gov -- look under "What's New"-- but we're breaking it down right here first.
1) Will the airline be on-time?
The BTS report includes a lot of information on punctuality: on-time arrivals, chronically delayed flights, long tarmac waits and more. Hawaiian Airlines came out on top-- but of course snow is rarely a delaying factor in Honolulu. Winter weather can be a problem for second and third place finishers Alaska and Southwest.
Worst on-time arrival rate went to Spirit followed by JetBlue which was a bit of a surprise until you factor in the Northeast's horrendous winter weather in February. JetBlue's main base of operation is JFK.
2) Will the airline lose my bag?
The quick answer is, probably not. Airlines have gotten much better at keeping track of luggage. On the other hand, if you fly often, it's probably happened to you-- but you should know bags are rarely lost forever. The top three airlines for keeping suitcases on track were Virgin America, JetBlue and Alaska. The best of the bunch, Virgin, only had 415 'mishandled baggage reports' for its 530,000+ passengers.
The worst, ExpressJet, had 6,231 reports per 1,590,000+ passengers. If ExpressJet sounds unfamiliar, it operates regional jets for major airline brands including Delta and United (but you'll see the ExpressJet name listed under "operated by" when shopping).
3) Will the airline treat me right?
Most airlines are highly professional. If not, file a complaint with the corporate office and if you get no satisfaction, file a complaint with the Department of Transportation. This year, February complaints were actually down more than 10% over January and most focused on typical winter flight problems like delays, cancellations and missed connections. The largest airline with the fewest complaints was Alaska, while Spirit had the most complaints. Remember, these stats can and do change month by month.
4) Will the airline take good care of my dog?
People who work at airlines are just like us-- many are animal lovers-- so you can imagine their distress when pets are injured or die during flights. It happens, but rarely. In February, one dog and one cat died in flight - and airlines transport thousands - which probably doesn't console the owners but it's good to keep the stats in mind before flying Fluffy.
Suggestions: If you have a small animal that you want to fly with you in the cabin, be sure to check your airline's pet policies and make reservations early as these limited spaces fill up quickly. Otherwise, consider leaving Fido at home. He might be a lot happier anyway.
5) Will the airline give me the cheapest price?
Unfortunately, no single airline always has the cheapest price. Any carrier, from ultra-discounters like Spirit to legacy airlines like American can have the best deals depending on the season, when you shop, and when you buy. The solution is to look at all prices on a fare comparison site, then check prices on Southwest separately since they do not share fare data with anyone.