5 new rides at America's beachfront amusement parks
With cotton candy, carnival music and classic rides, nothing says fun like a waterfront amusement park. And now they're getting even better, offering new rides and adventures that give the big boys – places like Universal and Disney – a run for their money.
Here's what's coming to a beachfront park near you: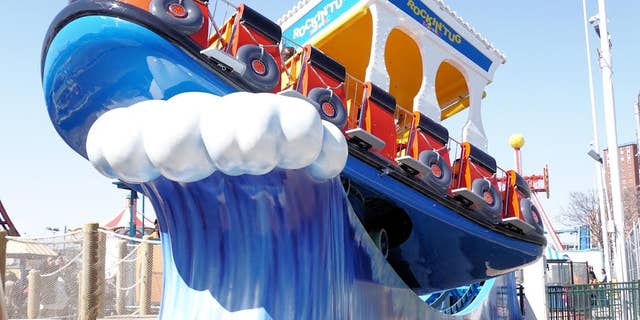 1. Brooklyn Barge, Coney Island, Brooklyn, N.Y.
You don't get more iconic than Coney Island, the classic oceanfront boardwalk that is the home of the first carousel, the first modern roller coaster (built in 1884) and Nathan's hot dogs. One of its original amusement parks, Luna Park, opened in 1903 and was nicknamed "Electric Eden" for its more than 250,000 lights.
Luna Park still hosts the historic Cyclone roller coaster, which is listed in the National Register of Historic Places, and it regularly offers new rides, as well. This year, the Brooklyn Barge joins the list, offering park-goers the feel of the ocean as it simulates the back-and-forth, round-and-round rocking of a ship. It's a mild thrill ride that takes up to 24 riders for a "sail."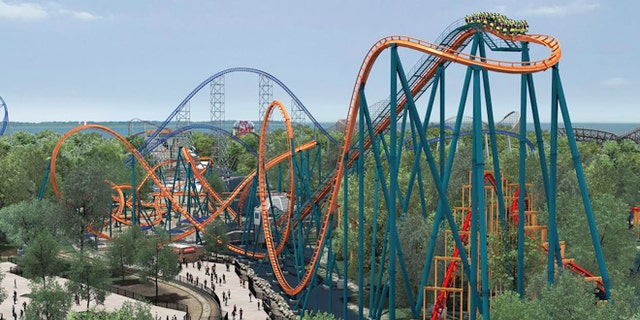 2. Rougarou, Cedar Point, Sandusky, Ohio
Roller coaster fans won't want to miss the latest thriller at Cedar Point on Lake Erie, 60 miles west of Cleveland. The second oldest park in America with a history dating back to 1870, Cedar Point is a favorite of roller coaster enthusiasts.
The floorless Rougarou, named after a werewolf-like creature from French folklore, is a revamp of The Mantis, a stand-up coaster. It features a 360-degree flat spin, a 145-foot first hill and four inversions, and your legs dangle over the track as it speeds up to 60 mph. Leave the little ones with Grandma and Grandpa for this one, as you must be at least 54 inches tall to ride.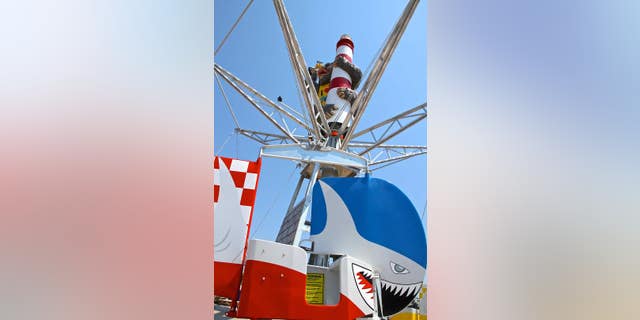 3. KONG, Morey's Piers and Beachfront Waterparks, Wildwood, N.J.
Morey's Piers and Beachfront Waterparks, an 18-acre park with more than 100 rides and attractions, spans three piers and two beachfront waterparks. This summer it welcomes back KONG, an iconic boardwalk landmark, in the form of a ride.
Snorting smoke and fog and donning an "I love Wildwood" T-shirt, KONG holds a tram car while hanging from a 60-foot-tall lighthouse as eight vintage World War II planes fly 26 feet high in the air to avoid his reach. The park is offering a Walk on the Wild Side package this summer that includes two nights of accommodations at Morey's Hotels & Resorts, ride and waterpark passes for two days, complimentary frozen bananas, front-of-line passes for KONG and a KONG souvenir.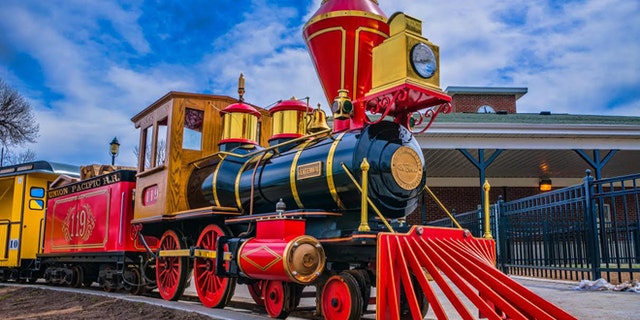 4. Bay Beach Train, Bay Beach, Green Bay, Wis.
The simple pleasures of life come alive at Bay Beach historic amusement park, which has been open since 1892 and has lots of classic rides, including bumper cars, a Ferris wheel, a merry-go-round and the Scrambler.
New this year is the Bay Beach Train, designed to look like a 19th century steam engine, imitation diesel engine and San Francisco trolley car. The train takes riders on a journey along the lake and under a replica of the Zippin Pippin, Elvis Presley's favorite coaster in Memphis. It's ideal for all ages, and here's the best part: It'll set you back only 50 cents.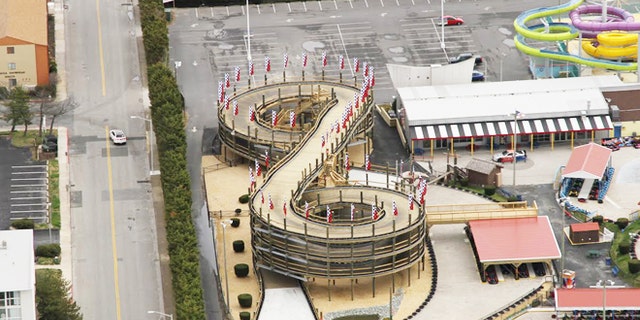 5. Cyclone Cart Coaster, Jolly Roger Amusement Parks, Ocean City, Md.
Jolly Roger, which opened in 1964, sits along the Atlantic Ocean and is made up of four separate parks – a water park, Speedworld and two amusement parks. Rides include fan favorite Crazy Dance with music, flashing lights and spinning cars; the Looping Star roller coaster; teacups and a giant Ferris wheel.
This year, at Speedworld, Jolly Roger is opening the Cyclone Cart Coaster, a five-story-tall roller coaster with super-speedy go-carts instead of cars. Twice as fast as regular go-carts, they zip around curves on a 1500-foot-long track. Passengers must be at least 36 inches tall and drivers must be at least 12 years old and 58 inches tall.