2 lions escape enclosure at German zoo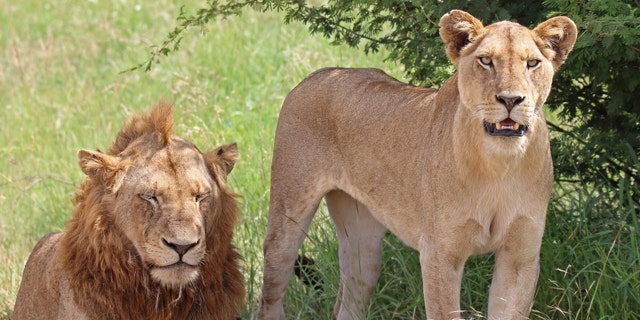 NEWYou can now listen to Fox News articles!
Visitors at a zoo just south of Berlin, Germany were evacuated when two lions broke out of their enclosure Wednesday.
According to German media outlet Bild, a female lion, Gretchen, and a male lion Massai, escaped from their enclosure around 11 a.m. local time. The female lion was able to get close to the park's entrance before a park veterinarian was able to shoot a sedative at the cat and bring her safely back to the enclosed space.
The male lion reportedly stayed close to the enclosure during the escape attempt.
About 100 guests were immediately evacuated from the grounds of Wild Park Johannismühle in Baruth, which is situated in Brandenburg about 46 miles south of Berlin. Police and firefighters were called to the scene but no one was injured and zoo officials told local media that at no point during the incident were human lives in danger.
According to Bild, the two lions used to perform with a traveling circus. The park's executive director, Julian Dorsch, said the outbreak was likely due to a "human error."