10 top tips to up your international Tinder game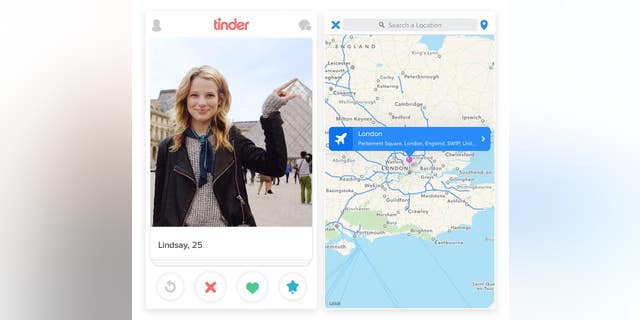 Tinder is taking over the world. No country is immune. Each day more than 26 million matches are made across all 196 countries.
The dating app is no longer narrowly defined as a means of finding hookups in your hometown. It's a free tool utilized by international travelers seeking to connect with locals in foreign lands.
Four of the top five most popular cities for Tinder Passport users are in Europe—London, Paris, Berlin and Moscow—but users are also swiping up a storm in places as obscure as Uzbekistan, Suriname and Angola. Of course, each cultural divide adds another layer of difficulty, and suspense.
But with the tips below, many from seasoned world travelers who Tinder, you may up your love game overseas. Or, at the very least, find a cool tour guide.
Get your Tinder Passport – Before you leave home, upgrade to Tinder Plus ($9.99/month if you're under the age of 30, otherwise it's $19.99) so you have access to Tinder Passport. This feature allows you to start swiping on locals anywhere in the world so you can cultivate connections and arrange dates before even departing for your destination.
Build a prolific profile – There's no secret algorithm; a better profile results in better matches. On Coffee Meets Bagel, another popular dating app, the top 10 percent of most liked profiles are 35 percent longer than the bottom 90 percent profiles. Spending an extra five minutes polishing your profile could result in that elusive Super Like.
Tailor your pics per location – Lose the mirror selfies (in some cultures they are seen as narcissistic and crass) and tailor your profile photos for the location you're visiting. For example, skiing in the Alps is the bomb, but if you're in Rio, post a photo of you on the beach so your matches can relate and start planning dates. – Dawoon Kang, founder of Coffee Meets Bagel.
Survey the scene – The best way to see how your local gender counterparts wax poetic in their profiles-- or in the case of Japan, use emojis to express themselves-- is to set your parameters so you can see the profiles for both sexes. It's also a good way to size up your competition.
State your dates – Include the dates of your visit in your profile. This adds a sense of urgency and gets people off the fence. It also eliminates those long-term relationship seekers who don't want to deal with long-term relationships. – Justin A., Friendswood, TX
Be explicit about intentions – If you're looking for sex, say so in your profile. If you want a tour guide, ask for one. The latter worked perfectly for a group of guys visiting Prague in January. "Four guys from the US and UK visiting this lovely city for a week looking for a local who can show us the best things to do here." Tereza swiped right, and today all five stay in touch on Facebook. – Matt Scala, 24, Bradley Beach, NJ
Remember the language barrier – Sometimes English is your "in" so leverage your language. Lots of foreigners will swipe right if it means they can practice their English. But this might suck if you don't want to play the role of unpaid English instructor. "Your matches might be super cute but if you can't carry on a conversation with them it might not be what you're looking for. Then again, it might..." – Caroline Lupini, 24, Ann Arbor, MI
Tread lightly in Southeast Asia – Keep off it for the likes of Thailand, Vietnam, Laos and Cambodia - its a mixture of scams, bots and worse of all something you might not be too happy about (like having to pay money for an encounter). – Dan Elson, 27, Leeds, U.K.
Look like a local – Tinder may be present in every country in the world, but that doesn't mean it's most prominent. TrulyMadly is popular in India whereas Badoo trumps Tinder in Turkey. So if you really want to see what's out there you'll have to diversify and download a new app.
Transition to WhatsApp – After making a match on Tinder, be prepared to transition to WhatsApp. In some countries where cellular data is quite costly, like Bolivia and Ethiopia, locals prefer to use WhatsApp to communicate since it runs on WiFi and it lets you call international numbers. Tinder is where you plant the seed. WhatsApp is where you water it. – Dan Elson