Zynga's 'Draw Something' slingshots past 'Angry Birds'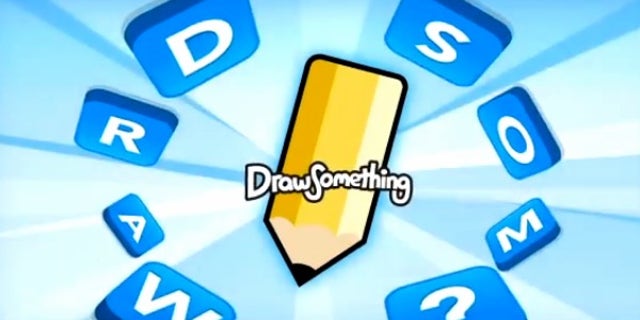 OMGPOP's "Draw Something" is once again the top-selling iPhone application after being knocked off just two weeks ago by the launch of "Angry Birds Space."
The top ranking will go a long way in quieting the critics, who believed Zynga foolishly acquired OMGPOP for $180 million the day of Rovio's big launch, only to see it fall to second place the next day.
In addition to climbing its way back to the top, Zynga also disclosed that the game was downloaded more than 50 million times in 50 days, making it the fastest-growing mobile game ever -- or so it believes.
That would be like everyone in England downloading the app in less than two months.
While it still may end up being true that Zynga overpaid for OMGPOP, there is little doubt that the game is an overnight success.
"Draw Something" challenges players to use their finger to draw a picture of a person, place or thing, like "hoodie," "golf cart"or "Rihanna." The completed picture is handed off to another player who must guess what is being drawn, sort of like Pictionary.
Inside the game, players can pay for additional features, such as new colors that can help make the illustrations easier to guess, new words if they do not like the choices that are presented to them or bombs that will eliminate some of the letters to make guessing an illustration easier. The free version has ads, or users can pay 99 cents to get rid of them.
Zynga also said that since the game launched, more than six billion drawings have been created and that at the game's peak hours, it generates 3,000 drawings per second. The most popular words are "starfish," "pregnant," "six pack," "Hangman" and "boom box." The least popular word is "latrine."
AppData reports that the game has 14.4 million daily active users, where it has plateaued for the past week. The next most popular game, also owned by Zynga, is "Words With Friends," which attracts slightly more than half, or eight million daily users.
Read more about Draw Something at AllThingsDigital.