Zuckerberg Brings Facebook out of 'Lockdown,' Unveils Groups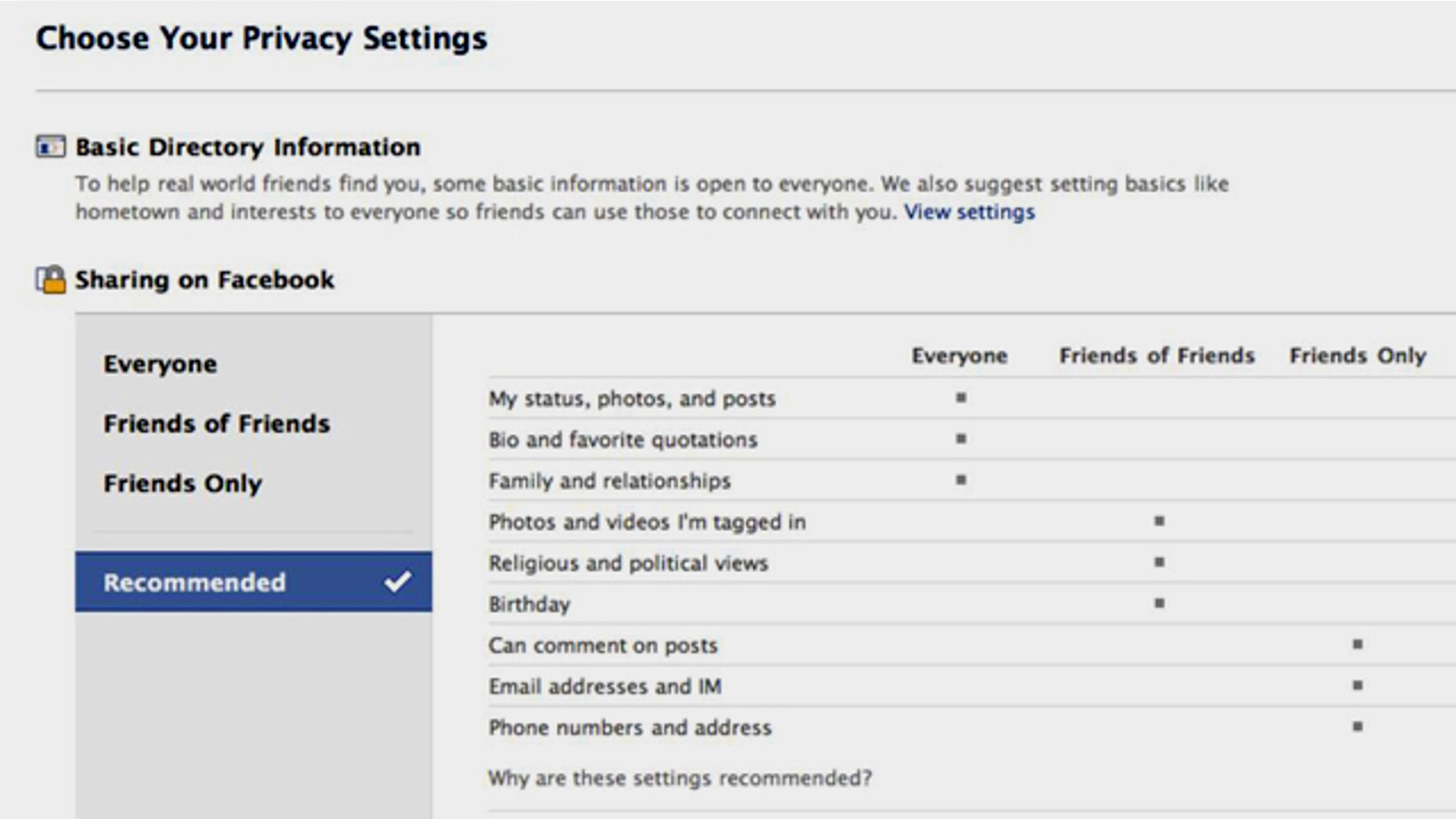 Dealing with the torrent of "status updates" on Facebook just got easier.
At a news conference at the company's headquarters in California on Wednesday, founder Mark Zuckerberg unveiled a solution to the biggest issue Facebook faces: How to interact with your various social groups in more relevant ways?
"We've made it pretty easy to share with everyone on the site, or just your friends. But the reality is, for a lot of people, 'just your friends' isn't very private," Zuckerberg told a crowd of reporters. To that end, Facebook unveiled a social solution to the problem of grouping users: a new feature called "Groups," based on functionality the company acquired by purchasing social check-in service Hot Potato.
Create a group, add users to the group, and then share data specifically among the people in that group.
"What we're trying to do here is built a social platform -- that's very different from building a social application," Zuckerberg explained at the start of the press conference. An app has just one use, he noted, whereas a platform takes a set of your friends and lets you interact with them across a broad array of features or apps.
The Center for Democracy and Technology called the new features "a huge win for Facebook users."
"Groups, a data download product, and enhanced privacy controls for applications demonstrate that Facebook has listened to past criticisms about its practices and is ready to play a leadership role when it comes to user privacy," said Erica Newland, a spokeswoman for the group.
Zuckerberg also announced two other new features for Facebook, which he and a group of developers have been working on in what he called "Lockdown." (He even created a Facebook group dedicated to Lockdown; it's description reads, "You toil endlessly under the shadow of Facebook's most infamous banner.")
Lockdown is over, and features have rolled out, he said. In the interest of giving people more control over their information, Zuckerberg announced "Download Your Information." The new application lets you download your pictures, contacts, info and more -- an area the site somehow had made impossible before.
"This is a very bold step that will spur innovation by third-parties," Newland said. "Soon it should be easy to transfer photos to Flickr, videos to YouTube, status messages to Blogger, or even to establish a presence at a new social network site without having to start from scratch."
Zuckerberg also announced a change to the "Connect" function that lets third-party sites interact with the social network. The feature will roll out Wednesday evening. Once a user has opted to allow a site to connect with Facebook, there was no way to tell how much data that site has shared, he noted. A new feature will expose exactly how much information that site is taking, Zuckerberg said.
The company has rolled out a variety of other features over the past few months as well, he noted, including a new photo featured that brought the service more up to par with other services. "We didn't have high-res or any of the features common in a photo app," he noted.
The Chat function has been updated recently as well: "For the longest time we had a team of two or three people building this chat network," he joked, even though Facebook chat is one of the two or three biggest chat networks in the world.
These and other features will roll out to all users, not just limited test groups, over the next few weeks. And the change isn't over yet. "We have a bunch more releases coming out in the next month," Zuckerberg said.
Whether these changes are a response to competition or simply Facebook improving itself, the Center for Democracy and Technology think consumers are the winners.
"Regardless of the motivation behind them, these changes are a huge win for consumers and the company alike. Facebook has positioned itself as a privacy innovator and we urge other companies to follow its example," Newland said.
FoxNews.com's SciTech section is on Twitter! Follow us @fxnscitech.