What's really going on with the iPad?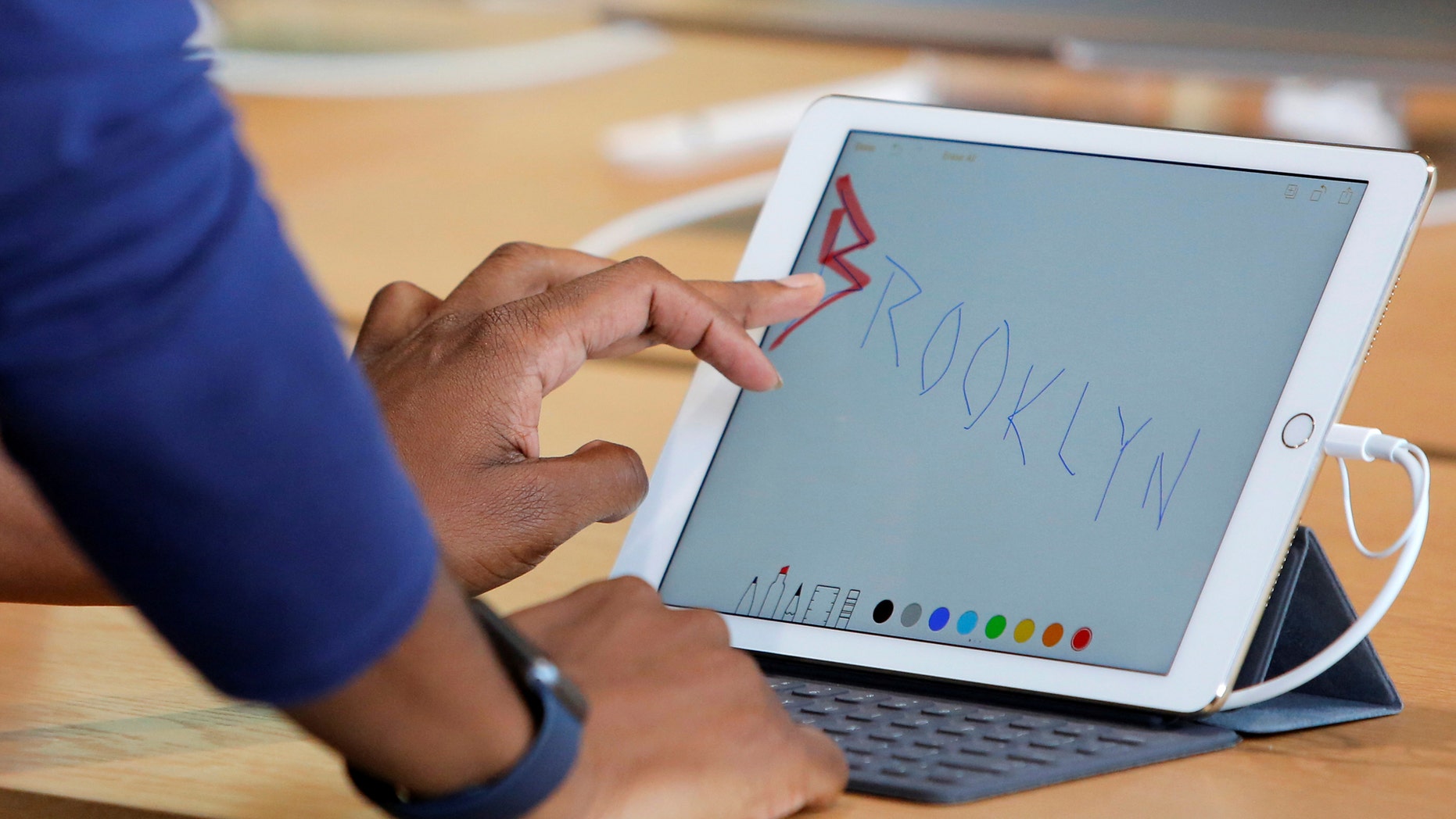 The iPad I've used for years is my go-to gadget for movies, music and book-reading. I bring it on the plane, and I'll use one right before I doze off to sleep.
I use one every morning to read the news and catch up on email. It lasts all week, doesn't weigh much, and the apps rarely crash.

Yet, for some almost inexplicable reason, the iPad has lost favor in recent years. Apple released a new model this week that costs only $329 -- the cheapest tablet they've ever made.
Sales figures paint a sad picture. According to IDC, customers bought a mouth-dropping 74 million iPads in 2013 but that number dropped to 42.5 million last year. Sales of "slate" tablets (with no detachable keyboard) also hit the skids, dropping 19.2% year-on-year in 2016.
Adobe Analytics tracked tablet usage from 2014 to 2017 and found, after analyzing 1.7 trillion visits to over 16,000 websites, that there was a 19% drop in tablets used for browsing.
IPAD MINI PRO IS REPORTEDLY ONE OF THE FOUR NEW IPAD PROS LAUNCHING SOON
What's happening here? As someone who likes and prefers the iPad (but still uses Android and Microsoft models), there must be something odd happening in Cupertino.
"There's a severe decline of the slate market," says Linn Huang, a research director at IDC. Speaking to Fox News, Huang explained some of the possible scenarios.
One is that many of the people who use an iPad seem to hang onto it for years. Horace Dediu, analyst and founder of Asymco, told Fox News that people carry an iPad that's four or five years old, twice the lifecycle of a smartphone. Huang said users tend to hand them off to coworkers and other family members eventually.
In business, there's still some hesitancy to deploy the iPad, according to Huang. Companies might allow you to carry around an iPad, but they worry about security, management, and which apps to use officially, so they avoid buying them for every employee.
"The commercial side did not take off as fast as expected," says Huang.
Then there's the competition -- which comes from an unlikely place.
Tamara Gaffney, a principal analyst at Adobe Digital Insights, tells Fox News the iPad has failed to fend off a challenge from larger smartphones, known as phablets.
"Bigger screen sizes are diminishing some of the value that tablets initially brought for consumers," says Gaffney. On top of that, very few people bought mobile data access for tablets, essentially making them useful only for apps that were resident or for use at places with Wi-Fi (home, work, and airports). Initially that was okay, but now there are phablets that are always connected and consumers stopped thinking about the tablet as much (and desktop for that matter)."
Of course, the iPad could easily make a rebound.
Neil Cybart, an analyst with and founder of Above Avalon, says 10 million people bought an iPad for the first time last year. Indeed, with 300 million devices in use, it's hard to argue that the tablet has not been a success.
Rumors about a new iPad model later year hint at some big changes, including a thinner bezel. Huang says any major changes in the iPad design could spur all of those millions of hold-outs to spring for the new model in record numbers.
EMMA WATSON APPEARED ON AN IPAD IN GRAND CENTRAL STATION
Apple reps, who declined to comment, pointed to recent comments by Tim Cook, the CEO of Apple, that he is bullish about the iPad and hinted of new design features.
Will it be enough?
"People are not losing interest in the iPad," says Huang. "We thought they'd buy a new one every three years but they're hanging onto them long -- more like five years."
Maybe the real story is that the iPad will come back with a vengeance.