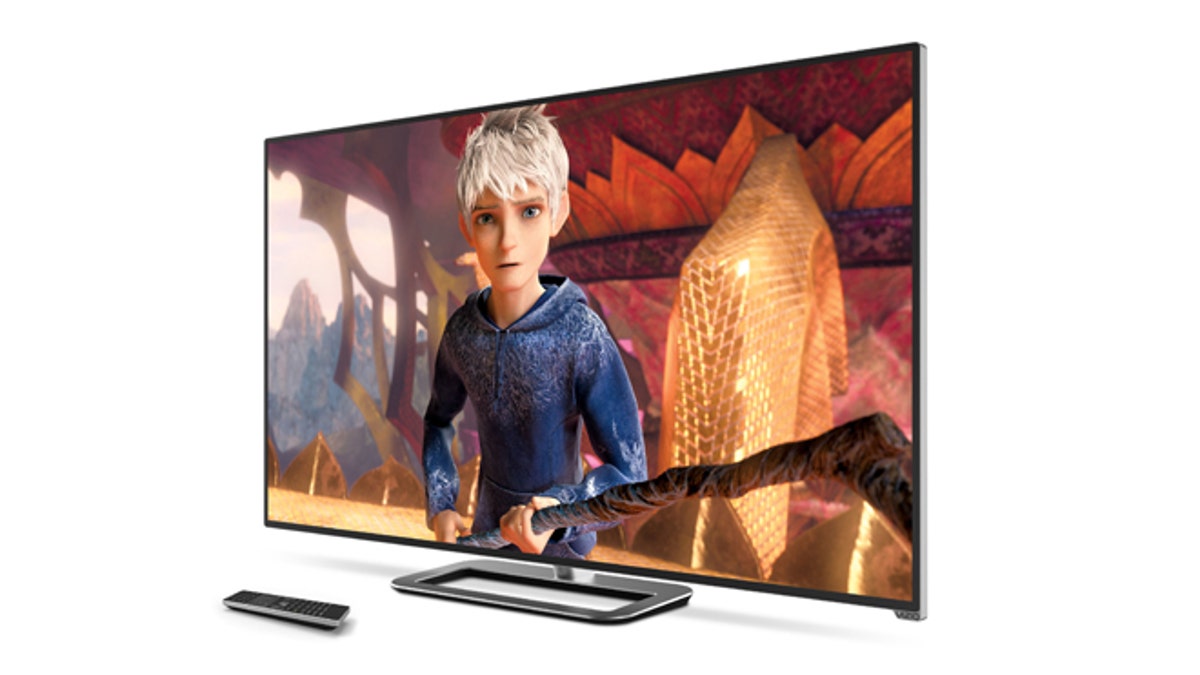 If you thought the LG 105-inch UHD TV was huge, Vizio's 120-inch UHD set should really make an impression. The TV, which won't hit until the back half of the year, is part of a new Reference series of Ultra HD TVs, which have full-array LED backlights with local dimming, plus 5.1-channel soundbar speaker systems that include a separate powered subwoofer.
Despite its size—the set is about 6 feet high and 9 feet wide—the TV is stylish, mounted on a sturdy, attractive stand. One pointed difference, though: The TV's soundbar speaker system stretches across the bottom of the set. The modular design of the stand lets you remove the integrated soundbar speaker system and wall-mount it or place it on a display table. The TV also comes with separate, powered subwoofer.
Find the right television for you with our TV buying guide and Ratings.
Pricing hasn't yet been announced for the Reference sets, which will be available in both 65- and 120-inch screen sizes. The TVs are loaded with features, including a full-array LED backlight with local dimming for 384 zones, which in conjunction with Dolby's new High Dynamic Range technology, is said to deliver very high contrast.
They'll support 10-bit color and a wider color gamut, and include Vizio's Spatial Scaling Engine for upconverting 1080p content to the TV's higher 3840x2160 resolution. The TVs use what Vizio calls a new V6 six-core processor, which pairs a quad-core graphics processor with a dual-core CPU for faster smart TV and graphics performance, the company claims.
Other features include dual-band MIMO Wi-Fi with support for 802.11 a/c, plus Vizio's VIA Plus smart TV platform. The TVs have HDMI 2.0 inputs for 60-frames-per-second, plus built-in support for the new, more efficient HEVC (H.265) video format that will be used for streaming 4K content.
—James K. Willcox

For all the show news, trends, and analysis visit our insider's guide to CES 2014.
Copyright © 2005-2014 Consumers Union of U.S., Inc. No reproduction, in whole or in part, without written permission. Consumer Reports has no relationship with any advertisers on this site.