Vizio is making 4K televisions irresistible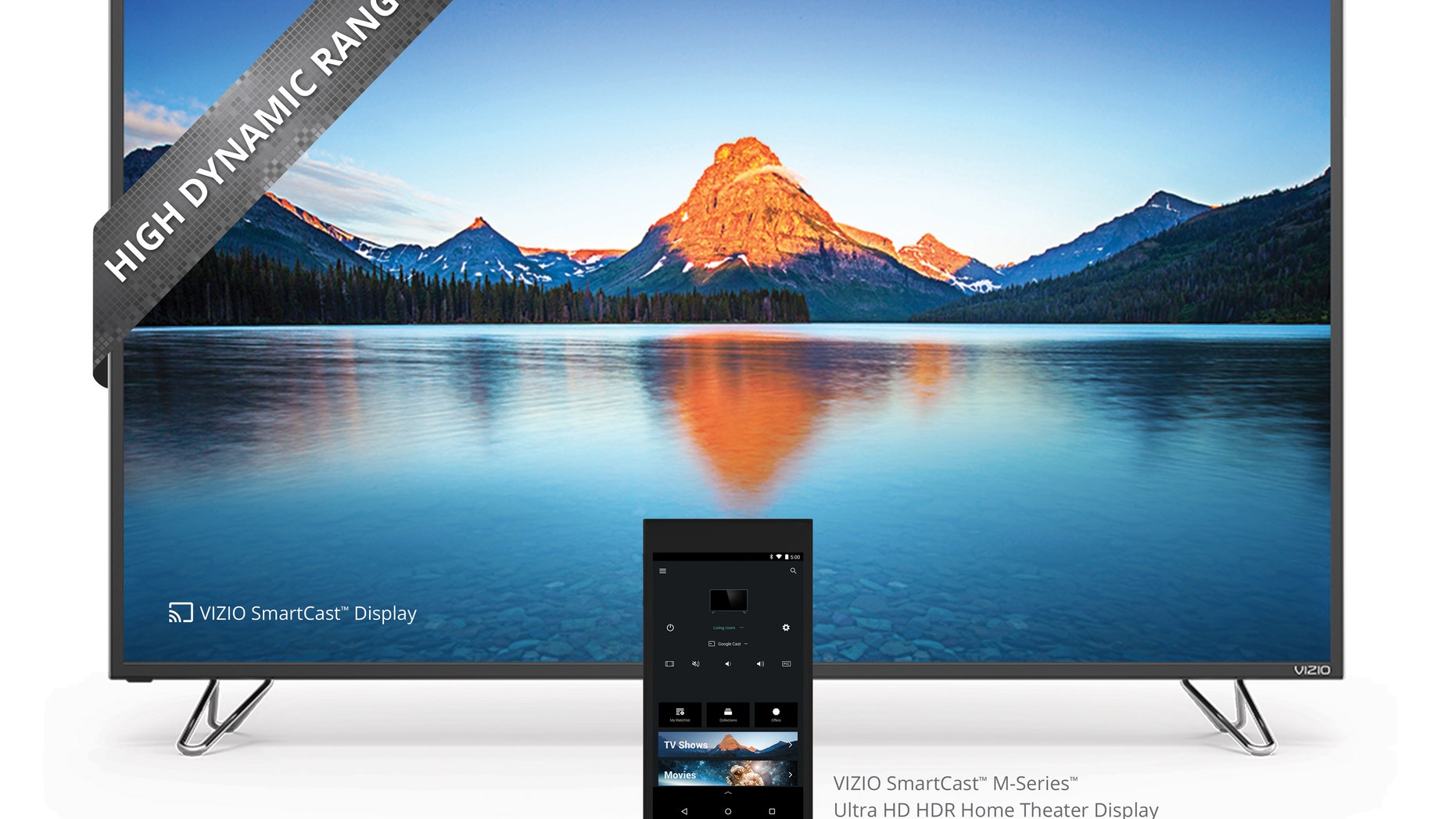 Vizio's 4K TVs have become almost too cheap to pass up.

Irvine, Calif.-based Vizio is now offering its E series televisions starting at $470, which gets you a 43-inch display with 4K resolution and Google Cast built in.
Vizio refers to some televisions (in the E Series and other lines as well) as "Home Theater Displays" because they eschew traditional TV tuners and traditional remotes. Instead, the Home Theater models work with the Vizio SmartCast app that uses your smartphone or tablet as a touchscreen remote to browse, which is done via a free app. Basically, it means pushing your own content through the tablet or phone onto the 4K display.
Related: Apple updates MacBook with new internals
Televisions with 4K resolution, sometimes referred to as Ultra HD, offer much higher resolution – up to four times – than the typical Full HD TV, when the broadcast or video supports the higher resolution.
Step up to the M Series and the feature set gets better, albeit a little bit pricier. The M Series, starting at $500 for a Smart TV model, gets you a 43-inch Ultra HD screen. Jump to a 50-inch 4K Home Theater model capable of displaying Dolby Vision HDR (which allows a wider range of colors and better whites and blacks) and it will set you back $850. Move up to a 60-inch M Series Home Theater screen and the price is $1,250. The M Series also throws in a 6-inch Android tablet.
Related: New Dell XPS 13 review: Should Apple's MacBook beware?
Go a little bit higher in the Vizio 4K lineup to the P Series, and the Home Theater models start at $1,000. The P Series adds features like Ultra Color Spectrum that delivers a "wider range of color and shading" and advanced local dimming with 126 Active LED Zones. Vizio's local dimming dynamically adjusts the screen's backlight to adapt to the content on-screen.
TVs without traditional remotes and tuners
Vizio's SmartCast works as a portable app that can be used across a wide range of display devices. The SmartCast app is installed on the tablet or mobile device itself and lets users find new content across a range of smart TV apps.
Related: Facebook aims for smarter, searchable videos
Not surprisingly, TVs are becoming less like the hard-wired televisions many consumers grew up with, and more like extensions of your digital device. Vizio is simply tapping into that trend and, with its competitive pricing of high-resolution 4K displays, making joining it almost irresistible.