Viral pic of man with tiger shark was Photoshopped, report says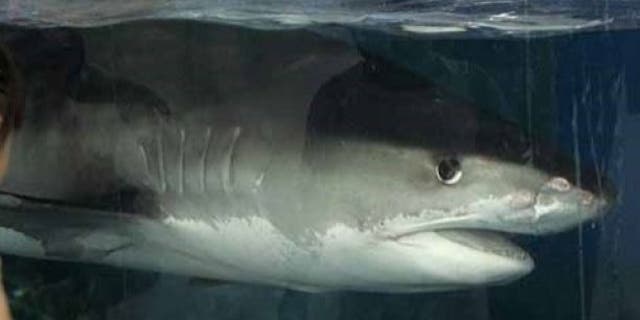 NEWYou can now listen to Fox News articles!
A photo of a man kneeling beside a beached 16-foot tiger shark off the coast of North Carolina went viral this week -- but now its authenticity is being called into question.
According to the News & Observer of Raleigh, the photo is fake. The photo is one of many Photoshopped images appearing on the Facebook page of photographer Alex Lex, the newspaper reported.
Still, many social media users appeared to believe the photo was authentic.
As of early Wednesday, the photo had been shared 6,200 times, drew 1,200 reactions and inspired more than 900 comments.
In early August, the Outer Banks resident captured local media's attention when he posted a photo of cars appearing to be submerged in water. The caption read, "7/29 Heavy rain cause major flooding around Outer Banks … Nags Head,NC".