US Navy develops 'Iron Man'-style AR diving helmet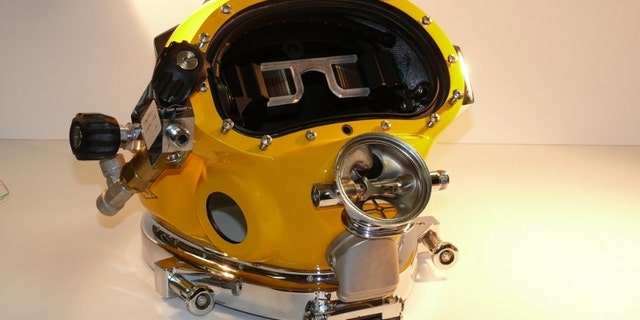 NEWYou can now listen to Fox News articles!
Engineers at the US Naval Surface Warfare Center in Panama City, Florida, are developing a new diving helmet so futuristic it might seem straight out of Iron Man.
The team, led by Underwater Systems Development Project Engineer Dennis Gallagher, took inspiration from Tony Stark and put a high-resolution, see-through head-up display (HUD) directly inside a diving helmet. Dubbed the Divers Augmented Vision Display (DAVD), the system lets divers view in real time "everything from sector sonar [showing their location in relation to the dive site], text messages, diagrams, photographs, and even augmented reality videos" right inside their helmet.
Having this information within eyeshot offers divers a number of benefits, the team said. For starters, it can increase safety for divers out on missions, providing greater situational awareness and more accurate navigation to a target such as a ship, downed aircraft, or another object of interest. Plus, instead of having to rely on pre-dive briefings alone to determine what they're looking for, how items should appear, and where they're located, the system places this information right in front of their face. Inside the helmet, this information looks like a point-of-view video game display.
"By building this HUD directly inside the dive helmet instead of attaching a display on the outside, it can provide a capability similar to something from an Iron Man movie," Gallagher said in a statement. "You have everything you visually need right there within the helmet."
The system could be used for all types of diving missions, including underwater construction, salvage operations, and ship repair. Eventually, it could also potentially be used by first responders and commercial divers.
The Navy is also in the process of developing enhanced sensors that will let divers see underwater in higher-resolution, even when visibility is "near zero." In the future, this enhanced underwater vision system could be fed directly into the DAVD.
The team expects to start testing the DAVD in October.
This article originally appeared on PCMag.com.