US Army's 'spy blimp' makes first successful flight test above New Jersey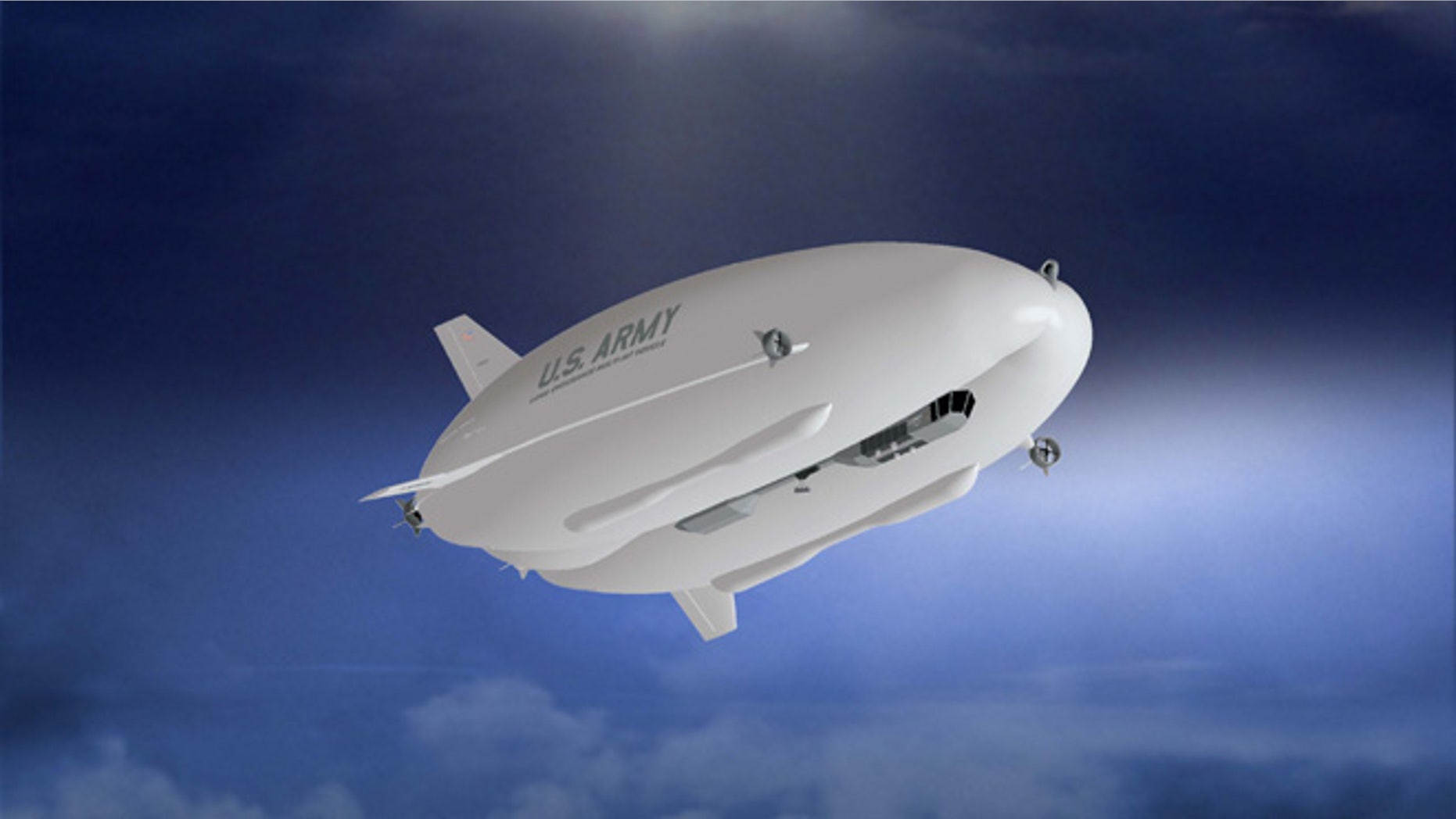 After a series of delays, the U.S. Army's new state-of-the-art spy blimp made its maiden voyage over New Jersey Thursday.
The $517 million hybrid aircraft passed its latest milestone over the New Jersey military base where the German airship Hindenburg crashed in 1937.
Designed by Northrop Grumman, the Long Endurance Multi-Intelligence Vehicle spent over an hour hovering around Joint Base McGuire-Dix-Lakehurst, demonstrating successful takeoff and landing for its first major test flight.
As large as a football field, the blimp uses just ten percent of the fuel used by traditional aircraft and can hover for three weeks at a time. The military plans on using the LEMV as a reconnaissance vehicle and carries a bevy of electronic surveillance equipment.
It can be flown manually or operated remotely, like drones.
Northrup Grumman says the ship, which is 100 feet longer than the Goodyear Blimp, will be able to accommodate up to seven tons of supply and cargo. Though it can only travel at 30mph, it more than makes up for it with sheer distance. Even with a full load, it can travel up to 2,400 miles.
If all goes smoothly, the blimp is set to enter live trials in Afghanistan in 2013.