Twitter glitch made 560,000 people follow Trump's @POTUS account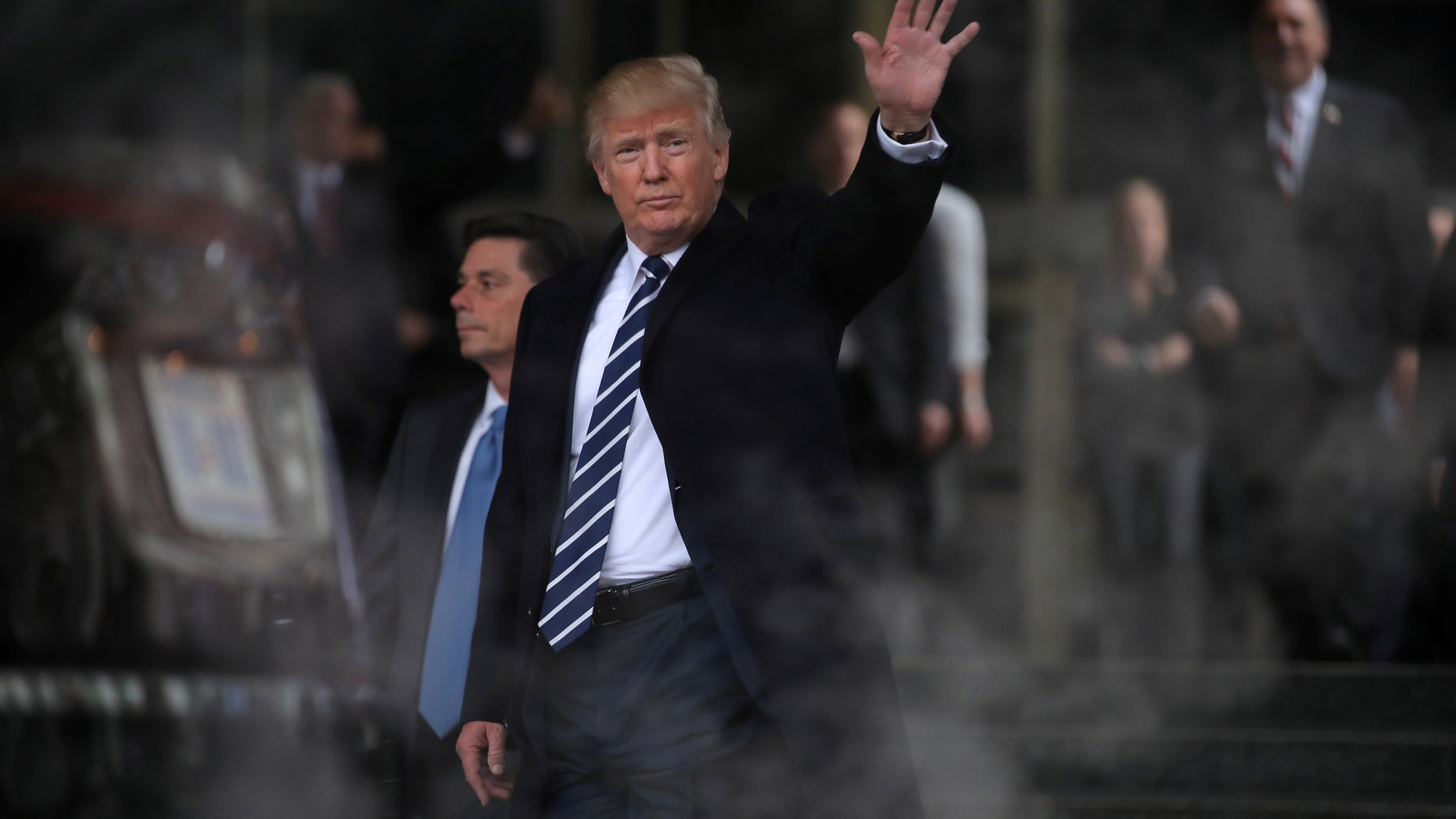 The transition to a new administration hit a digital snag following President Trump's inauguration when a Twitter glitch made over half a million people follow the new president's @POTUS account.
Twitter CEO Jack Dorsey explained what happened in a series of tweets Saturday. The @POTUS account transitioned to President Trump's administration at 12 p.m. EST on Friday.
The Obama administration had already discussed its plan to transfer the @POTUS account with followers intact but zero tweets in its timeline. Twitter worked on transferring followers following Trump's inauguration Friday. According to Dorsey, this meant that if you were following @POTUS before Trump was sworn in as president, by the end of Friday you would be following both @POTUS and @POTUS44, where President Obama's tweets are archived.
TRUMP MAKES FIRST TWEETS AS PRESIDENT
However, two issues were reported on Friday, Dorsey said – people who followed @POTUS44 after 12 p.m. EST were mistakenly set to also follow @POTUS. Also, some people who unfollowed @POTUS in the past were mistakenly marked to now follow @POTUS.
"We believe this affected about 560,000 people. This was a mistake, it wasn't right, we own it, and we apologize. No excuses," the Twitter CEO tweeted.
Dorsey noted that similar issues also affected other official administration accounts, like @VP, @WhiteHouse and @PressSec.
The Twitter CEO said that the issues with @POTUS and the other accounts had been resolved. "We believe we've corrected all accounts to reflect your follow/unfollow intent. We're sorry for the mistakes made here, and thank you all," he tweeted Saturday.
TRUMP'S TWITTER: COULD HACKERS WREAK HAVOC FROM THE WHITE HOUSE?
The Trump administration made its first tweet from the @POTUS account on Friday afternoon, tweeting out an inauguration day image and a link to the text of President Trump's inaugural address, posted on his Facebook page. A number of tweets and retweets have since been sent out from the account, with the first tweet signed "DJT" by Trump posted Monday.
The @POTUS account had 14.3 million followers by late Monday morning. President Obama's @POTUS44 account had 14.5 million followers.
As he promised prior to his inauguration, Trump has continued to tweet from his @realDonaldTrump account since becoming president. The account has 21.6 million followers.
However, security experts have warned that Trump's Twitter account is a prime target for hackers. Citing people close to the transition, The New York Times reported Thursday that the president has traded his Android phone "for a secure, encrypted device approved by the Secret Service with a new number that few people possess."