Turkey aims to ban 'Minecraft' video game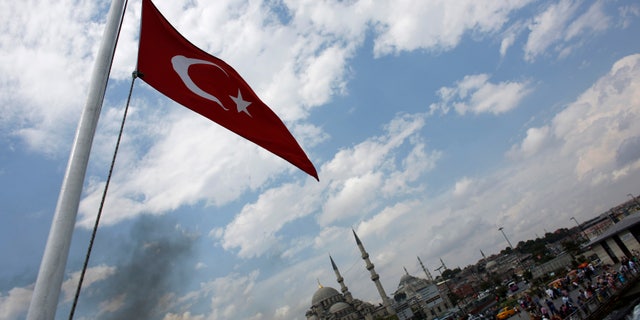 NEWYou can now listen to Fox News articles!
With millions of users worldwide, "Minecraft," the immersive "open world" video game that gives users considerable freedom in choosing how they play, isn't so popular with Turkey's Family and Social Policies Ministry. After launching a probe looking into the game, the ministry has called for the game to be banned for encouraging children to resort to violence in the game, reports Turkey's Hürriyet Daily News.
"Minecraft" is essentially a design-based game – players create structures out of cubes, but have considerable freedom in determining how they move through the game. In some of the game's modes, users need to survive in order to move on to the next level. It is this aspect of the game that the ministry's Children Services General Directorate took issue with.
"Although the game can be seen as encouraging creativity in children by letting them build houses, farmlands and bridges, mobs (hostile creatures) must be killed in order to protect these structures. In short, the game is based on violence," Turkish paper Habertürk quotes the ministry's report.
The report suggests that children would have difficulty distinguishing the consequence-free experience of the game's world from real life. For instance, the report claims that inflicting pain on virtual animals in the game could make it seem okay to do the same in reality. Additionally, the report states that children could experience social isolation from playing the game too much, and could be open to cyberbullying from other users in the game's multi-player mode.
If Turkey did take the ministry's recommendations to heart, it would be the first country to ban the game, according to the Washington Post. This isn't Turkey's only move to curtail a popular technological trend. Recently, the country threatened to ban Twitter for the second time in less than a year.
While Turkey buckles down on popular tech – more than 67,000 websites have been blocked by the country, reports the Hürriyet Daily News – "Minecraft" continues to rise in popularity. A book on the game is currently one of Turkey's best-selling children's books. It has sold 80,000 copies in seven months.
Real life Mario Kart in Shibuya Tokyo