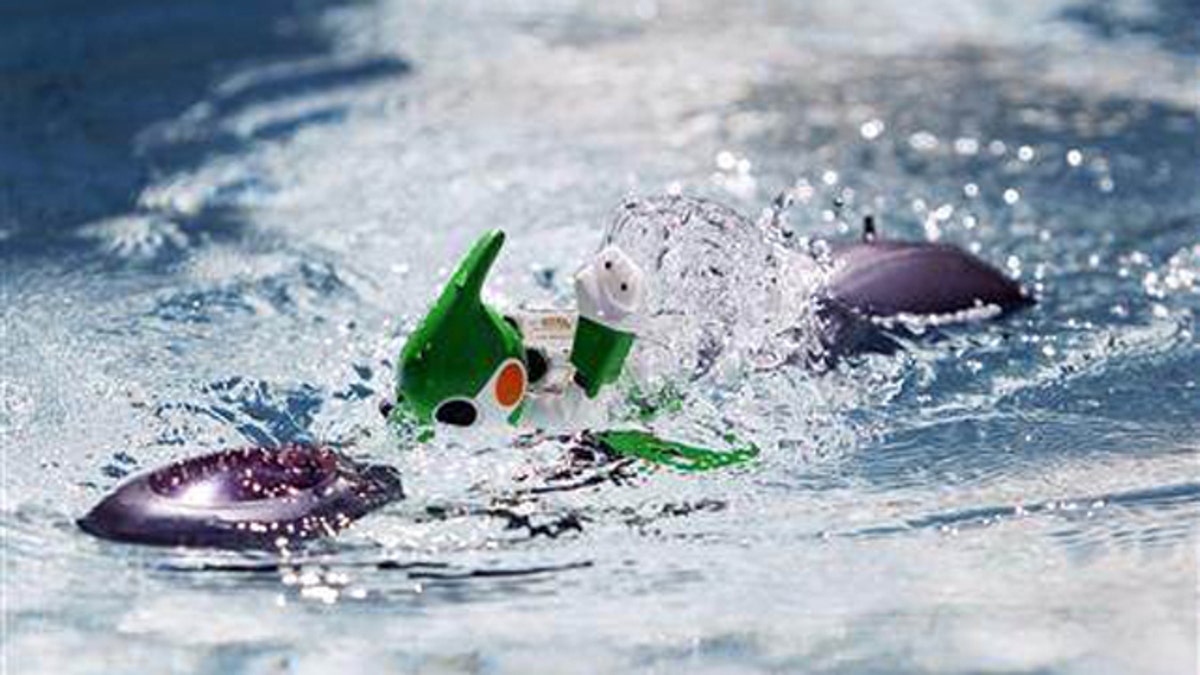 After scaling the cliff walls of the Grand Canyon and driving the Le Mans racetrack for 24 hours, a tiny Japanese robot is set for a new challenge -- Hawaii's grueling Ironman Triathlon course.
Fitted with three different bodies and three rechargeable batteries, the hand-sized "Evolta" from electronics firm Panasonic will swim, bicycle and run its way through one of the world's toughest triathlon routes, the company said on Thursday.
"This is very tough even for a sportsman, but I think it is worth a challenge," said Tomotaka Takahashi, who created the green-and-white toy-like robot.
"The robot will encounter a lot of hardships on its way, but I hope it will overcome them all and succeed in the end."
The robot will have to swim, run and bike for a total of approximately 230 km. The time given to complete the task is one week or 168 hours, which is ten times longer than it would take a sportsman.
"Evolta's height is just one-tenth of a grown man, so we figured out that it would take it 10 times more time," Takahashi added.
Of the three bodies, which include one mounted on a tiny bicycle and another in a round hoop with a supporting rear wheel, the 51-cm (20 inch) high swimming robot -- mounted on a curved, fin-like blade with its arms stretched out -- presented special challenges.
"I had to think of the ways to make it water-proof and protect it from mold as much as possible," Takahashi said.
The batteries the robot bears on its back, which go on sale in Japan on Oct 21, can be recharged up to 1,800 times by being placed on a recharger pad.
The triathlon challenge begins on Oct 24 and will continue non-stop for seven days and nights. The actual Ironman World Championship takes place in early October.
Among its other achievements, Evolta has also walked the 500 km from Tokyo to the old Japanese capital of Kyoto.