The Gold Receiver for Your Solid Gold Records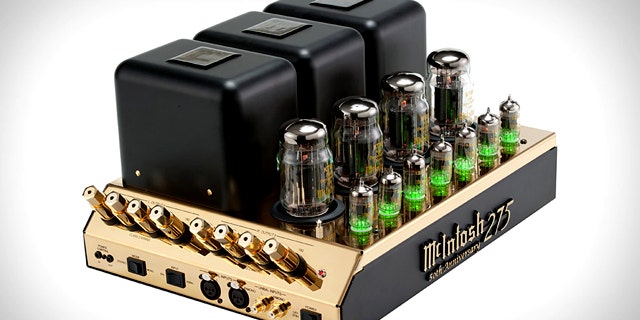 How cutting edge can you get?
If you've got the bucks, there's a world of awe-inspiring gadgets and goodies out there for you. From hundred thousand dollar watches to speakers that sound so good they'll make an audiophile weak in the knees, The Big Ticket is your weekly peek into the best goods gobs of money can buy.
Tube amps have long been praised for their natural, warm sound, and now you can get that classic sound and treatment in a modern package with the McIntosh 50th Anniversary MC275 Tube Amplifier ($6,500).
Sporting a gold-toned chassis, this limited edition MC275 merges the classic 1961 tube circuit design of the original with modern niceties like a multi-colored LED readout, a high-speed sentry monitor circuit to automatically turn the amp off should a tube wear out, and power control input and output.
Coming to an impressive hi-fi setup near you — complete with commemorative book and packaging — in December.