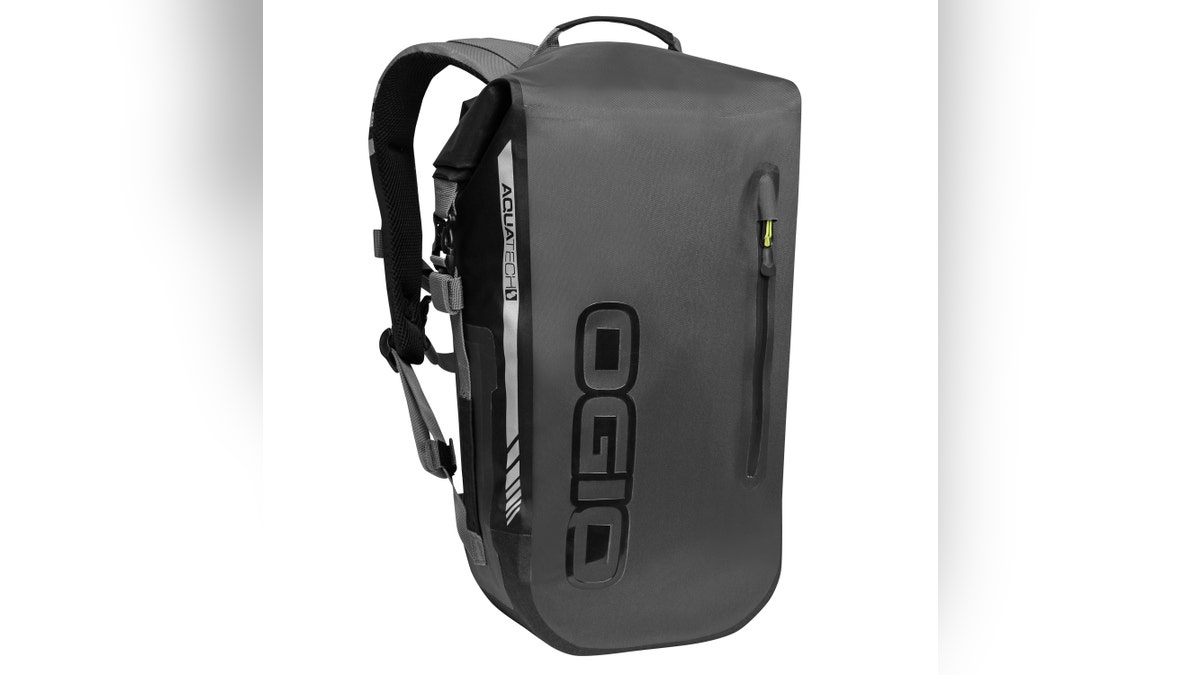 Into each life, some rain must fall. Sometimes, a lot of rain. With storms kicking across the Northeast and the first hurricane already having tapped the Carolinas, it's critically important to keep your gadgets and gear dry as you travel this summer. There's a growing array of tech gear aimed at doing just that: keeping the water out. Here are some of the best solutions I've tested over the past few months.
Waterproof and water-resistant smartphones are rapidly becoming the industry standard. Samsung's Galaxy S5 is sealed with gaskets and special films to keep the water out, and it has IP67 certification, which means it will endure being submerged in about 3 feet of water for roughly half an hour. I've dropped it into a pile of (cold) barbecue ashes and then just rinsed it off in the sink. No problem. A messy game of beer pong leaves the phone soaking wet? No worries. Just rinse it off again.
Other phones with equivalent or better water protection include ones from Sony, Motorola and Kyocera's Hydro line. Many Kyocera smartphones are available for free with a new contract, and they are rugged – perfect for youngsters handling (and ineluctably dropping) their first phones.
If you have an older phone, you can always get a waterproof case from a company like Otterbox or LifeProof. But these can be expensive: Otterbox's Preserver case for the iPhone 5S is $89.95; LifeProof's model is $79.99.
For a little more, why not get something that will keep your tablet, laptop and various sundries dry as well? Chrome Industries' $100 Front Rack Duffle 40 is designed to strap onto a bicycle rack, but it does just as well as a traditional weekend duffle bag – with welded seams that make it waterproof. As the name suggests, the Front Rack Duffle holds up to 40 liters (42 quarts) of stuff, and its 600-denier black nylon shell can withstand a lot of abuse.
For the athletically inclined, Ogio's $125 All Elements Pack hasn't let me down through several rainstorms. It can hold a 15-inch laptop in its inner sleeve, and it employs a roll-top design that keeps the water out even if you're biking through a deluge. There's an outside zipper pocket to hold smaller gadgets, and it's big enough to handle books and a change of clothes. I know no one wants to see the words "back to school" yet, but this bag will also make for a good student tote.
For those who are planning some strenuous camping this summer and don't want to see their tablet or smartphone drenched, there's Mountain Hardware's South Col 70 OutDry Backpack. This $300 pack is designed for mountain climbers and contains every conceivable feature. It has a shoulder strap and waist belt suspension system that conforms to the wearer's back and that I found was perfect for balancing its 70-liter capacity. Though I didn't climb K2 with it, I did note that there are sleeves for an ice ax and a quick-stow crampon pocket. To keep everything dry, a waterproof membrane is bonded to the main compartment.
Finally, keeping your electronics safe and dry is fine – but what about you? The Eddie Bauer First Ascent BC Ultralight Jacket boasts some of the same welding and coating techniques used to keep water away from your gear. It weighs only 10 ounces, can be crushed into a ball without incident and is wind and waterproof. A special treatment makes water bead off, but it's also breathable, so sweat doesn't make you wet from the inside. The BC Ultralight is intended for extreme alpine workouts, but its specially designed hood that keeps rain off your face (and glasses) was invaluable when I played tourist in damp cities. The jacket is $299, but aren't you worth just as much as your gadgets?