Technology Civil War? South's Tech Sector Thrives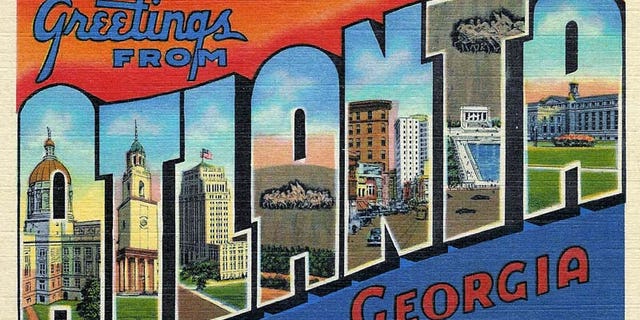 NEWYou can now listen to Fox News articles!
A growing tech startup scene in the South threatens to unseat the traditional tech meccas of Boston, New York and San Francisco. Meet the next generation of entrepreneurs behind three Atlanta-based companies who come at tech from a very different perspective.
"Atlanta and the South in general is very different culturally -- especially for the tech industry," GuildQuality founder and CEO Geoff Graham told FoxNews.com.
His company has provided customer satisfaction surveying for the construction and real estate industries since 2002, and he readily admits that the venture capital funding available in Silicon Valley and New York just isn't there in Georgia.
Graham sees that as a blessing.
"We build businesses here using the money customers paid us to serve them," he said. "Instead of being funded by venture capitals we're funded by the checks we [cut] ourselves, the money we borrow from friends and family."
From telecom to Internet security to digital media, Georgia plays a bigger role in technology than most Americans know. Atlanta in particular is a tech mecca, a place where companies launch with starkly different ideologies than their Northern competition.
Atlanta's technology community numbers more than 13,000 companies, according to the Metro Atlanta Chamber of Commerce, employing tens of thousands of Georgians. That stretches from startups to big businesses like AT&T, IBM, Siemens, Cisco and more.
The absence of the get-rich-quick venture capital mentality has created a very different culture, born both from necessity and a Southern sense of prudence.
"In places like Silicon Valley, the culture is one of 'I'm going to see how fast to get something to happen and I need it to be widely successful in seconds,'" Graham said. Things are different down South, where "you have a culture of commitment among founders that are going to see their businesses through to being successful."
Patrick Clements, CEO of Atlanta-based application development firm bigWebApps, told FoxNews.com that mentality leads to more stable companies.
"BigWebApps has been around almost 11 years and I'd venture to say that if we took capital early we probably wouldn't be in business today," Clements said.
His business has grown since he co-founded it 10 years ago, and it now serves more than 200 clients with 100,000 users in 43 states and nine countries.
"In Atlanta, entrepreneurs don't start off with an all-or-nothing crusade to be the dominant player," he continued. "We set out with the objective of starting a great business with a strong value for the people who pay for our services."
Southern businesses look to build companies that provide their employees with healthy lifestyles, something they say stands in stark contrast to Silicon Valley's mentality.
"Silicon Valley has more of a culture of working 24/7, where Atlanta is a little more laid back," Pardot CEO David Cummings told FoxNews.com. His five-year-old firm provides on-demand Web marketing automation products that integrate with popular sites, such as Salesforce.com and SugarCRM.
"We are still very successful while keeping a good balance between life and work," he said.
Both Cummings and Graham commented on the emphasis Southern companies place on family life.
"If you follow our tech entrepreneurs on Twitter, the first thing you are going to see in their bios is not the business they run but something about their family or who they are," Graham said. "I still try to be home at six to have dinner with my family."
Cummings doesn't see Atlanta as a competitor to Silicon Valley but rather as a different but equally fruitful option for people who want to break into the tech scene.
"Silicon Valley is great if you want to work 24/7 and change jobs every 18 months," he said. "I see Atlanta for someone who wants to have a better work life balance."
Cummings noted that his two most recent hires were people from the Northeast looking for lower cost of living and a warmer climate.
"There isn't so much of the jungle lifestyle here," he said. "If Silicon Valley isn't for you, Atlanta still provides the infrastructure."