New Tech Promises 3D Television Without the Glasses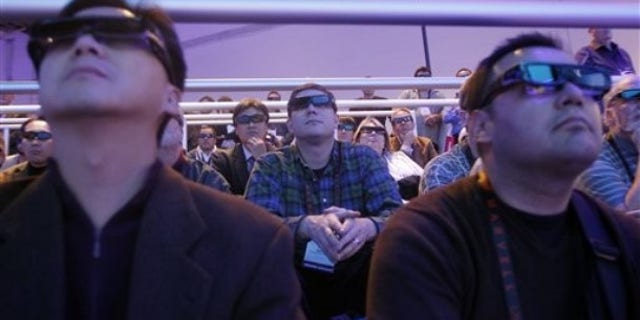 Stream TV Networks, Inc. has developed a breakthrough technology that promises to convert regular 2-D content into stereoscopic 3D -- all without the need for special glasses.
The company plans to unveil the product -- dubbed Ultra-D -- at CES 2012. Using a combination of custom hardware and carefully crafted algorithms, Ultra-D could essentially vanquish the remaining roadblocks for 3D TV which has so far suffered from bulky, uncomfortable glasses and a lack of content.
"Our ultimate goal was to create a solution that addresses existing concerns impeding the adoption of 3D—consumer aversion to expensive glasses, viewer discomfort, variance in individual vision and preference and the slow creation of 3D content," said CEO Mathu Rajan.
According to Rajan, Ultra-D will work with most available content platforms including Blu-ray, DVD, PC gaming, Internet, cable and satellite.
Unlike other conversion options, Ultra-D will allow users to adjust the amount of "3D effect" they're looking for. Users can "increase or decrease the real-time 3D rendering effect, adjusting for variance in content quality and source as well as personal preference so that consumers can use all Ultra-D products to achieve the optimal 3D picture every time," the company said in a statement.
Rajan hopes Ultra-D will provide the necessary catalyst for 3D television to go from niche to mainstream.
PhysOrg.com reported that 55 percent of HDTV purchasers in 2012 who will opt out of 3D blamed the lack of content and need for 3D glasses, according to a survey by Retrevo.