Tech Q&A: How to buy refurbished gear, wipe a phone, stay healthy and more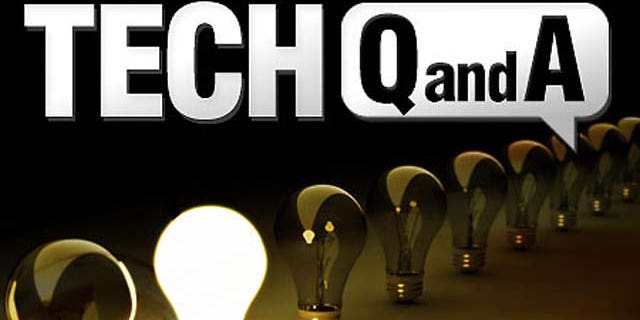 NEWYou can now listen to Fox News articles!
You've got tech questions, we've found the answers. We help you make the most of your technology by answering your thorniest tech questions. So if you're wondering what to buy, how to plug it in, or how to fix it, we can help.
Save with a refurbished gadget
Q. I don't want to pay big bucks for a new tablet. Is it OK to buy a refurbished gadget?
A. Sure, as long as you do it the right way. Visit the manufacturer of the gadget you want. Apple, Amazon and many other official retailers have a refurbished store section with low prices. Try to find "factory refurbished" gadgets, since these often come with some form of a warranty and are repaired and tested thoroughly. Be careful shopping for used gadgets. While they can cost less, they are a much riskier buy than a refurbished gadget. Start your search on a site like Worth Monkey. This will give you a fair starting price to look for when you're shopping.
Completely wipe your mobile data
Q. I'm thinking about selling my smartphone to help pay for a new one. How do I make sure my information is completely erased?
A. The easiest way is with a factory reset. This will delete everything on your phone, so make sure your information is backed up before you start. On an iPhone, go to Settings>>General>>Reset. Tap "Erase All Content and Settings" and then tap the big red button that pops up. For Androids, go to Settings>>Personal>>Backup & Reset. Tap the Factory data reset button. From here, you can delete your gadget's SD card if you want, too. If you want to wipe a stolen or lost phone remotely, look into apps like Find My iPhone or Carbonite Mobile.
Follow these healthy computer habits
Q. My wrists and forearms start to really hurt after using my computer for a while. My eyes tend to get a little blurry, too. What am I doing to cause this?
A. I'm not a doctor, but instinct tells me that you're using your computer without taking breaks. I recommend people take frequent breaks when they're doing computer work, usually about once an hour. BreakTaker is a free program that can remind you when it's time to step away. You can look into special accessories like vertical mice, keyboards and computer glasses that can help counter bad health effects, as well. Programs like f.lux can adjust your monitor tint and brightness to reduce eye strain.
Turn your smartphone into an alarm clock
Q. I just bought a new smartphone and I wanted to use my old smartphone as an alarm clock. Can you help?
A. This is actually a piece of cake. And it's a good idea because a disconnected phone won't bug you with texts and calls all through the night. Grab a charging dock that works with your phone. Then, in the phone's settings, make the lock-screen clock as big and bold as possible. Next, choose whether to use your phone's default alarm app or a third-party one. For iPhones, I like iHome+Sleep. Android users can download Alarm Clock Xtreme Free. Both of these have advanced wake features to help you have a more restful sleep. Finally, set an alarm of your choice or use one of your phone's ringtones.
Set up Google two-step verification
Q. I've been told to set up two-step verification on Google to make my account safer. How do I do it?
A. That's a good call. Two-step verification is a great way to keep hackers and snoops at bay. Log in to your Google account and go to Settings>>Security. You will see the "2-step Verification" setting. Turn it on and add your phone number. Google will send you a verification code via phone call, text or its app every time you log in from a new computer. To authorize new mobile gadgets, you have to use a different code. You can generate that by going to the "Authorizing applications and sites" section of the Security menu. Enter a name for your gadget or app and click "generate password." You should only have to input the code once per gadget or app.
Copyright 2013, WestStar Multimedia Entertainment. All rights reserved.
Kim Komando hosts the nation's largest talk radio show about consumer electronics, computers and the Internet. To get the podcast, watch the show or find the station nearest you, visit: http://www.komando.com/listen. To subscribe to Kim's free email newsletters, sign-up at: http://www.komando.com/newsletters.