Google Glass privacy concerns worry lawmakers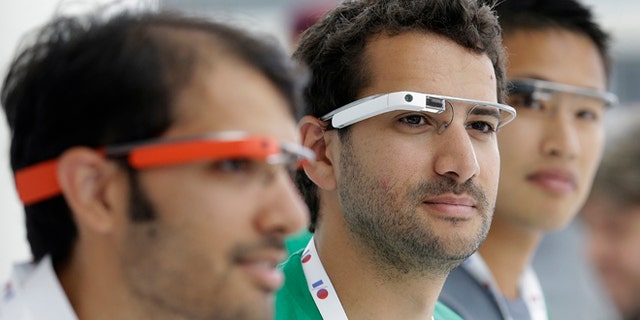 Eight members of Congress on Thursday asked Google Chief Executive Larry Page to give assurances about privacy safeguards for the company's high-profile Google Glass wearable-computing device.
The demands come as Google holds its annual developer conference in San Francisco, where it is coaching hundreds of developers on how to write programs for the device. Google Glass is an accessory worn on a person's face that places a small computer screen above one eye; it connects wirelessly to a smartphone using Bluetooth technology. The device is currently available to fewer than a couple thousand developers who paid $1,500 for a prototype, ahead of a planned public launch of Glass sometime next year.
Thursday's letter, signed by members of the congressional bipartisan "privacy caucus," asks Google how it would "prevent Google Glass from unintentionally collecting data about the user/non-user without consent," including through the use of facial-recognition technology.
The letter was signed by Republican Reps. Joe Barton (Texas), Steve Chabot (Ohio) and Richard Nugent (Fla.) as well as Democratic Reps. John Barrow (Ga.), Hank Johnson Jr. (Ga.), Walter B. Jones (N.C.), Bobby Rush (Ill.) and Loretta Sanchez (Calif.).
A Google spokeswoman declined to comment on the congressional letter.
Read more on Google Glass at The Wall Street Journal.