How Amy's Baking Company ruined itself on social media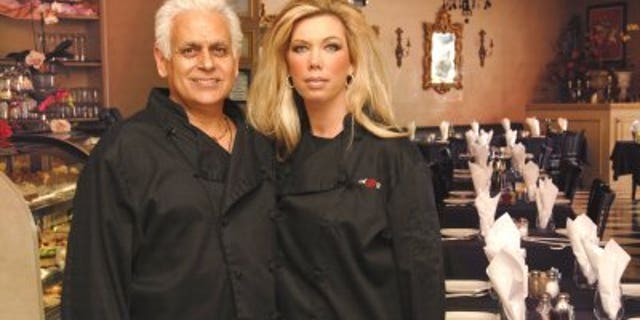 Amy's Baking Company, an upscale bistro in Scottsdale, Ariz., learned a thing or two about social media etiquette the hard way this week.
It appeared in a recent episode of Gordon Ramsay's "Kitchen Nightmares," a reality show on Fox where the internationally renowned Scottish chef tries to improve troubled restaurants.
Ramsay attempted to help the restaurant's two prickly owners, but he eventually left in frustration after they deflected every one of his criticisms, stole tips from their waitress and showed considerable contempt for their customers.
After the episode aired on May 10, angry commenters swarmed Amy's Facebook page, left almost 1,000 negative reviews on Yelp and started entire Reddit threads to lambaste Samy and Amy Bouzaglo, the husband-and-wife team that runs the restaurant.
Hours after the broadcast, the Bouzaglos began receiving bile via social media. Three days later, the situation reached a full boil.
Rather than take this criticism in stride, the owners appear to have lashed out, calling the commenters "crazy," "nobodies" and "sluts" — and those were among the more printable words. Samy Bouzaglo also threatened legal action against anyone who badmouthed his business, including commenters on Facebook, Reddit, Yelp and independent blogs.
A few days later, the Bouzaglos claimed their comments were the results of hacks, though few believed their denials.
"Obviously our Facebook, YELP, Twitter and Website have been hacked," they wrote. "We are working with the local authorities as well as the FBI computer crimes unit to ensure this does not happen again. We did not post those horrible things."
If you are ever in a similar situation, this is probably not how you should react.
"This is the exact opposite of good PR strategy," Travis Hurst, social media specialist for TechMediaNetwork, our parent company, told TechNewsDaily. "[Posting negative messages] is not even remotely illegal."
Basic etiquette for social media is roughly the same as basic etiquette for real life: Speak in complete sentences, exercise common sense when talking about racy topics and don't accuse the entire world of being liars, thieves and criminals in profanity-laden shouts. This is advice that Amy's failed to heed.
The tragedy of Amy's Baking Company — beyond stealing a teenage girl's tips, passing off store-bought food as its own, spurning helpful critiques from a world-famous chef, assaulting paying customers and generally acting like reprehensible human beings, that is — is that it wasted an enormous social media opportunity.
Before "Kitchen Nightmares" aired, Amy's had a few dozen mixed reviews on Yelp and a few hundred likes on its Facebook page — not bad, but nothing to write home about, either. As of May 16, the page has accrued just shy of 75,000 fans, and that number continues to climb.
When faced with a bad PR situation and a deluge of Internet-savvy people just waiting for the next faux pas, threatening to call the police and calling the literal wrath of God (no, really) down on 75,000 customers is the wrong attitude. [See also: Scientists Turn Corn Husks Into Dinner]
"I would defuse the situation," said David Barry, director of Internet marketing at TechMediaNetwork. "Say, 'what can we do to keep your business?' Give $10 off, get customers into the restaurant."
The most important thing a business can do in the wake of widespread online criticism is to respond calmly and outline steps to rectify the problem.
"Be really transparent," Barry advised. "Admit your mistake. Say it's an aggravating situation. Say you are moving forward, be specific about the steps to right your wrongs instead of continually telling [your audience] that you'll pursue legal action."
Alternatively, accept the negativity and channel it into an over-the-top satire.
"Concentrate less on food, more on drama," said Hurst. "Either stage events like this or leverage them in the form of products. Make T-shirts that say, 'I Survived Amy's Kitchen Nightmare!'"
Either way, both Hurst and Barry reckon that Amy's days are numbered.
"There's a point where there's no hope," said Hurst. "Your business is done."
Amy's Facebook page declares that it plans a "grand reopening" on May 21, complete with a press conference to clear up supposed misconceptions about the restaurant. Now that it has the world's attention, Amy's also has a chance to save itself.
After that, the company will likely end up like the bistro's salmon burger that Ramsay so despised: in the trash.